Events
Terry Gift Adds $16 Million to CVM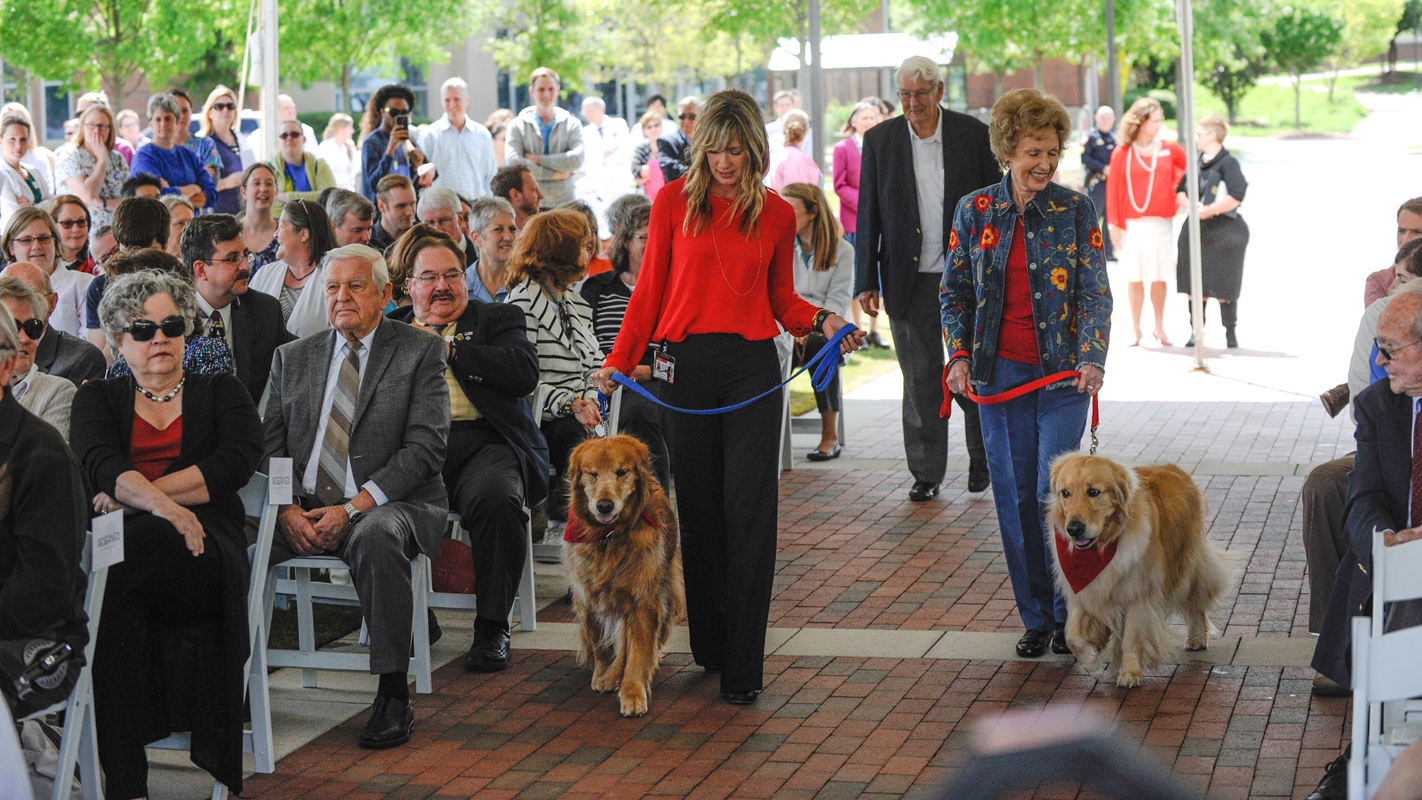 Preceded by a parade of bandana-wearing small animals, Monday's grand announcement of a $16 million gift from the Randall B. Terry Charitable Foundation was cause for a celebration.
Already the College of Veterinary Medicine's biggest benefactor, the foundation added the new gift that will go to the faculty, students and research endowments. In all, the foundation created by the late High Point, North Carolina, publisher has given a total of $47 million to the college that once cared for one of his nine golden retrievers.
If a snake could clap, then Sutra, the rescued adult ball python that hitched a ride around veterinary student Karen Park's shoulders during the pet procession, would have certainly done so, along with approximately 150 or so gathered dignitaries that included Chancellor Randy Woodson, CVM dean Paul Lunn and representatives of the late Terry's organization.
A total of $8 million of the gift will go to a scholarship endowment, doubling the college's total scholarship endowment. Another $5 million will go to research projects and $3 million for faculty at the college, which was ranked No. 3 among all vet schools by U.S. News & World Report.
"This new commitment will support our students, fund research to ensure that this college is discovery driven, and enable us to recruit and retain world-class innovators to lead our programs," Lund told the audience.
Terry was a longtime supporter of CVM, chairing a campaign that raised $10 million for veterinary student education at NC State. Following his death in 2004, his foundation gave $20 million to help build the Randall B. Terry, Jr. Companion Animal Veterinary Medical Center, which opened in 2011 and is considered one of the most advanced in the nation.