Awards and Honors
Dining Wins Innovator Award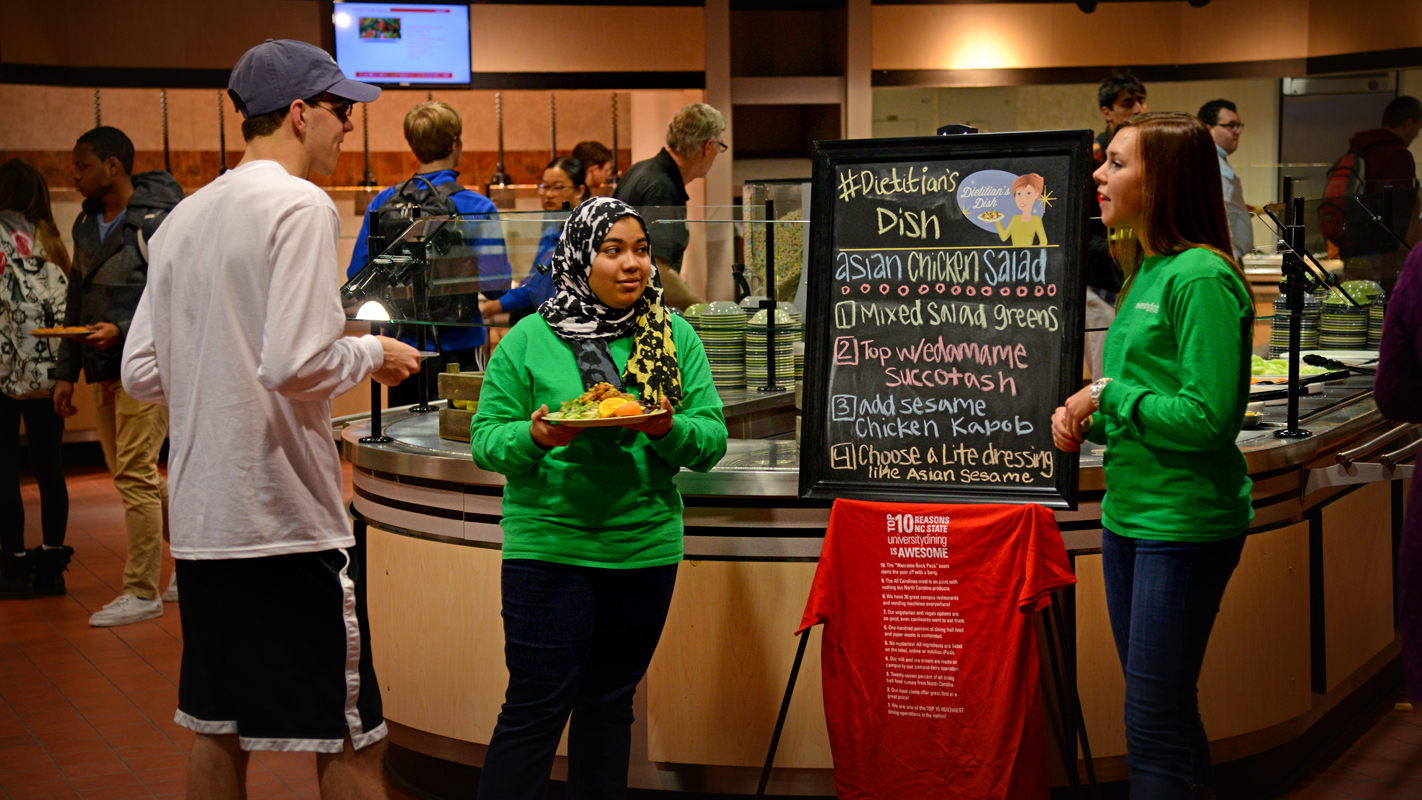 Food Management magazine has named NC State's University Dining as the 2015 College Innovator of the Year in its June issue.
The award recognizes the nation's most forward-thinking college dining service each year. In particular, the magazine lauds the self-operated service's "commitment to campus community and dining quality."
It's another in a long list of awards for NC State Dining. In 2013, it received the Grand Goldie for Best Sustainable Practices. In 2014, it also received awards Top College & University Foodservice Innovators, Top 15 Healthiest Non-Commercial FoodService and Food Service Director of the Month (for Senior Director of Hospitality Services Randy Lait) all from FoodService Magazine.
The dining service has been particularly busy over the past four years, developing five new concepts and adding three commercial brands in the new Talley Student Union, developing the multi-concept On the Oval on Centennial Campus, renovating its Atrium Food Court and adding both an ice cream and a smoothie shop.