Faculty and Staff
Francine Cronin Named Associate Vice Chancellor for University Development
Francine Cronin, senior assistant vice president for capital projects and advancement communications and associate director of university campaigns at the University of Rochester, has been named associate vice chancellor for university development at North Carolina State University. Vice Chancellor for University Advancement Brian Sischo announced the appointment today.
Cronin will begin her new position at NC State in early October.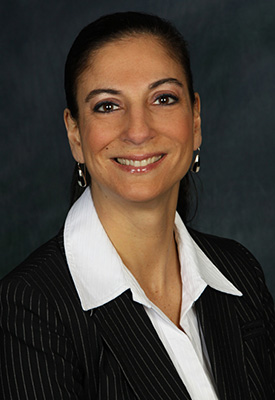 "Francine Cronin has a proven track record of success across the spectrum of university fundraising activities, from implementing effective annul giving and major gifts programs to securing planned gifts and managing comprehensive campaigns," Sischo said. "I'm confident Francine will hit the ground running and will be a great addition to NC State's University Advancement team."
Cronin brings with her more than 25 years of experience in university development, and among many accolades has played a leadership role in planning, implementing and managing several successful comprehensive fundraising campaigns.
"Accessible education contributes greatly to the formation and maintenance of a successful and prosperous multicultural society," Cronin said. "Fundraising plays a critical role in keeping higher education affordable and accessible. I'm thrilled to be joining the NC State team and excited to bring creativity and innovative fundraising strategies to a university that has such a large and positive impact across the state, nation and world."
Cronin has served at the University of Rochester since 2010. During that time, she played a critical role in launching the university's current $1.2 billion comprehensive campaign, expanded communications effectiveness through new regional networks and helped establish the university's first faculty/staff giving campaign.
Cronin served as assistant, associate and senior associate vice president for annual giving at Emory University from 2003 to 2010. There, she helped triple annual giving, started an online giving program and played a major role in the success of Emory's $1.6 billion comprehensive campaign.
She also served as director of development, director of development and alumni relations and executive director for the Institute of Technology Foundation at the State University of New York Institute of Technology at Utica/Rome. She exponentially grew alumni giving, the number of alumni donors and the number of parent donors during her tenure at SUNYIT.
Cronin began her career as assistant director of the telefund program and director of annual fund programs at Rochester Institute of Technology. There she played a major role in the success of the university's capital campaign and initiated senior class and faculty/staff giving programs.
Cronin earned a bachelor's degree in communication from SUNY Geneseo and a master's degree in career and human resource development from the Rochester Institute of Technology.