Faculty and Staff
In Memoriam: Anna Jane Keller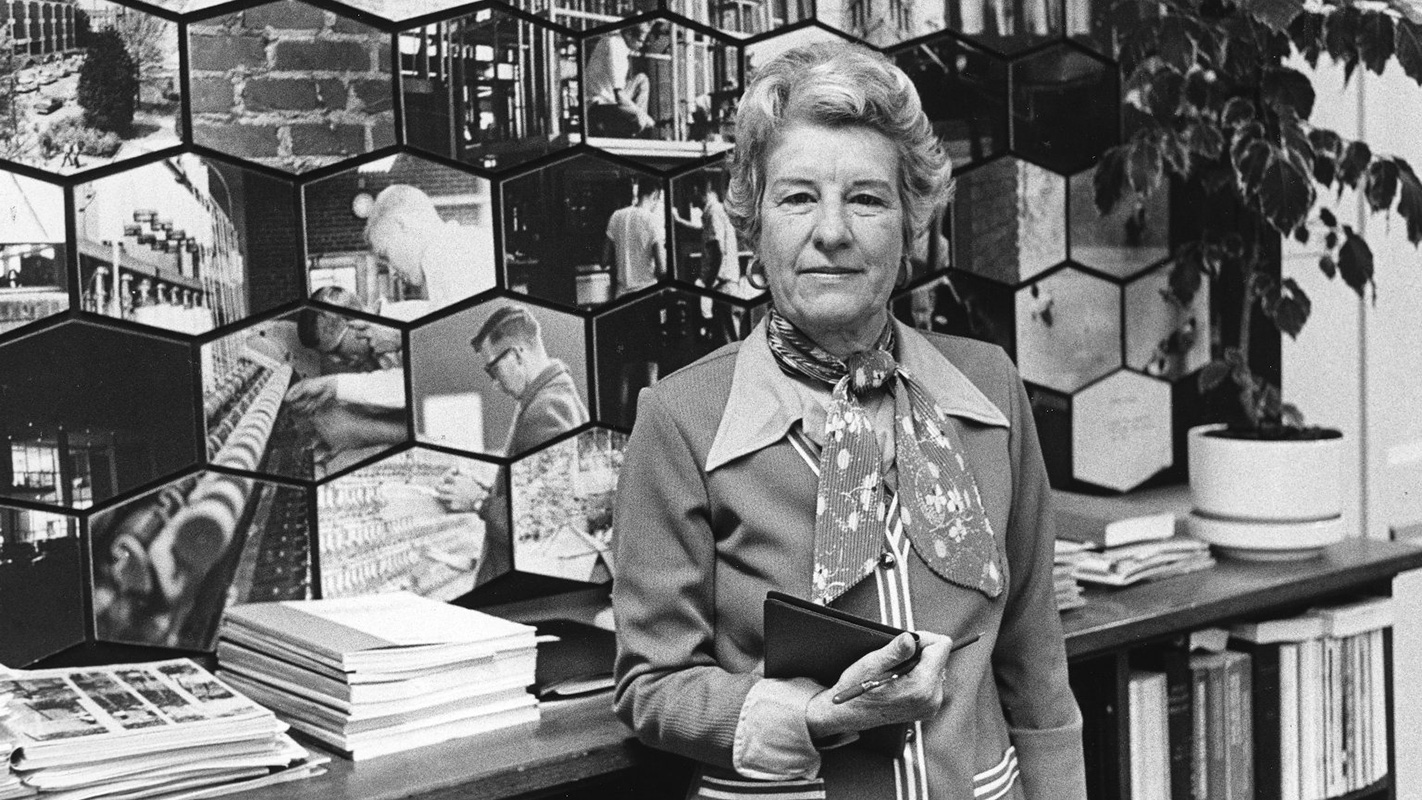 Anna Jane (Pence) Keller, the first female administrator in NC State history, will be remembered at a memorial service on Saturday, Aug. 15, at Holy Evangelical Lutheran Church in Raleigh.
Keller, who was appointed dean of undergraduate admissions in 1974 and spent 13 years in the position, died on July 18 in Raleigh, one day shy of her 95th birthday.
A native of Arlington, Virginia, and a graduate of James Madison University, Keller was a teacher until the outbreak of World War II. She volunteered for service and was a commissioned Coast Guard signal intelligence officer. She met her husband of 67 years, Walter Keller, during the war and afterwards moved with him to Raleigh, where he was enrolled at NC State.
He eventually became a professor of forestry at the university. In 1960, Anna Keller began working at the school as well, traveling the state to recruit more women to attend the predominantly male college. She eventually became the dean of undergraduate admissions and worked hard to increase the number of minorities and women on campus during her tenure.
Passionate fans of both NC State football and basketball, the Kellers traveled with the Wolfpack during both the 1974 and 1983 NCAA championship seasons. They had three children and were active in retirement in Raleigh and at NC State. Anna was preceded in death by Walter in October, 2009.
The memorial service will be at 10 a.m. on Saturday, Aug. 15, at Holy Trinity, which is located at 2723 Clark Ave. in Raleigh.