Events
Homecoming Is Family Reunion
Margie Lucas could be the grand marshal of her descendants' own NC State Homecoming parade.
"It's a family thing," she says.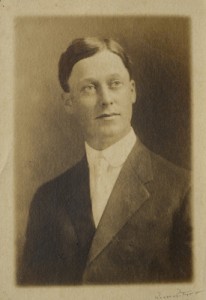 Lucas, 77, was the third generation of her family to attend NC State, following in the footsteps of her football-playing grandfather and father. Two more generations followed, including two granddaughters who are current students here. As always, members of the family that are still based in Raleigh and Cary, will have a family tailgate prior to Saturday's Homecoming game against Clemson.
Her grandfather, Charles Burgess Williams, made his way from the Camden County town of Shiloh in the northeast corner of North Carolina to Raleigh in October 1889 as one of the 72 students to enroll in what was then called the North Carolina School for Agriculture and Mechanic Arts. He was both the captain of the first football team and the valedictorian of the first graduating class, back when Holladay Hall was the school's only building.
"It all started so small," Lucas says. "I think my grandfather would be very proud of what it has become, but it would be overwhelming to him, I'm sure."
History now knows Williams as North Carolina's "Mr. Soybean," having introduced that $6 billion cash crop to the state before the start of the 20th century. He later became head of NC State's agronomy department and the first dean in the College of Agriculture and Life Sciences. Williams Hall on NC State's main campus is named in his honor.
Her other grandfather, Charles Benjamin Park, attended the Raleigh Male Academy before the doors to NC State ever opened, but spent more than a half century as the superintendent of shops for the university's mechanical engineering department. The Park Shops are named in his honor.
Her father, Thomas N. Park, was a three-sport letterman who was a member of the football, baseball and track teams.
Lucas received her undergraduate degree at the Women's College in Greensboro (now UNC Greensboro), but both she and husband Ashleigh earned master's degrees here. Her husband's mother worked for the college's publications and kept all three of her sons on campus.
Lucas' two daughters, Julia and Frances, earned electrical engineering degrees from NC State, as did both sons-in-law.
Three grandchildren have also studied here. Following in their older brother Tyler's footsteps, Megan Owens is a junior Goodnight Scholar studying environmental science, while younger sister Katie is a sophomore in human biology.
Margie Lucas grew up in the Williams-Park House, a two-story Victorian home on Hillsborough Street that was outside Raleigh's city limits when her grandfather built it in 1909.
"I lived so close to NC State I don't remember a time I didn't think about the college," Lucas says.
In high school, she walked to Reynolds Coliseum every day to figure skate, back when the famous basketball arena had the South's first permanent ice rink. That lasted only a few years because humidity from the ice-making equipment caused sound-proofing ceiling tiles to crumble and fall to the floor.
"For three summers, that's all I did," she says. "I was just sick when it closed."
Her father spent years as a timekeeper for the freshman football team, teaching his daughter all about the game he played in college.
"I used to go to the games and sit on the bench," she says. "I learned football like a boy."
She's passed along her athletics knowledge and love for her alma mater to the generations that followed.
"We like to win, but we will root for them regardless," she says. "We wouldn't miss it."
It's been the family tradition for 13 decades.