Events
November Is for International Education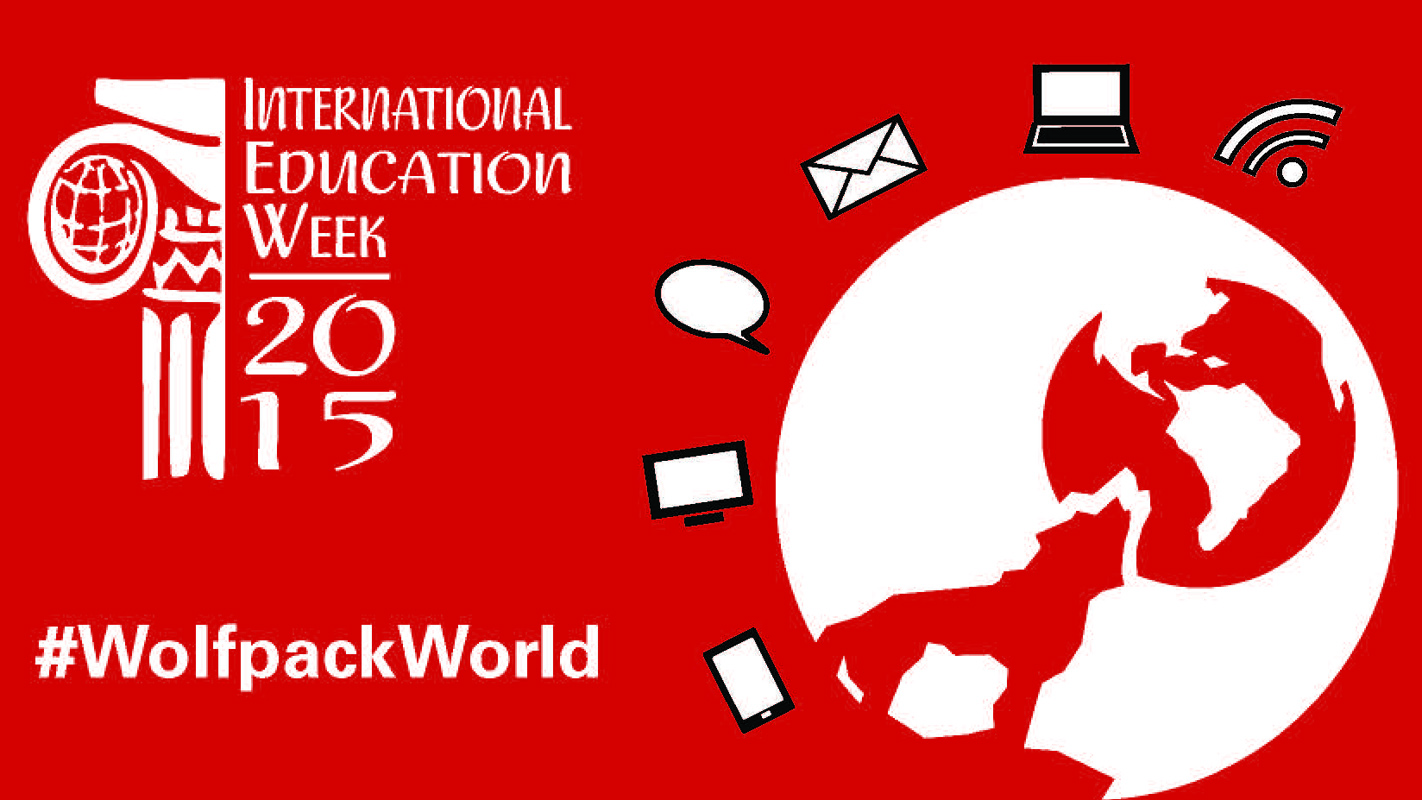 The Office of International Affairs will sponsor more than 25 events as part of NC State's International Education Month, beginning on Tuesday with "Think and Do Globally," an information session that details global engagement opportunities for NC State faculty and staff.
The U.S. Department of State's Bureau of Educational and Cultural Affairs sponsor a weeklong initiative to promote programs  that prepare Americans for global environment and attract future leaders from abroad to study, learn and exchange experiences in the United States.
NC State takes the awareness initiative to a whole new level by sponsoring events throughout the month of November.
Tuesday, Nov. 3, 2 p.m.
Think & Do Globally: faculty and staff opportunities for global engagement
An information session specifically geared towards faculty and staff at NC State. Learn about the Office of International Affairs and explore ways to get involved in NC State's global programs, partnerships, resources and initiatives. Refreshments will be provided. RSVP not necessary.
Wednesday, Nov. 4, 6 :30 p.m.
Global Storytelling Competition
NC State's first ever "Think & Do in Two" competition brings student global experiences to life at Stafford Commons (outside of Talley) in a unique and engaging way. Student finalists will share their international experiences in two minutes to a crowd of the NC State community. Audience members vote for their favorites and winners will be announced immediately following the presentations.
Wednesday, Nov. 18, 10 a.m.-3 p.m.
12th Annual Passport Fair
Department of State representatives will be on campus to process new or renewal passport applications. Passport photos will also be available. This is the most convenient and fastest way to get a passport. No appointment necessary and the processing time is only 2-3 weeks.