Spotlight on College of Design Dean Mark Hoversten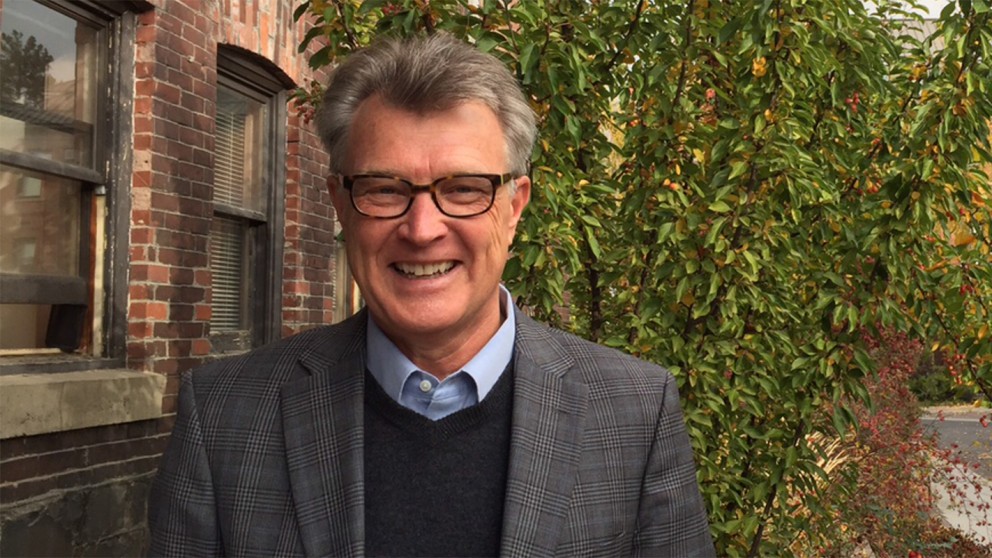 Mark Hoversten begins his time as dean of the NC State College of Design this fall. He previously served as dean of the College of Art and Architecture at the University of Idaho. We spoke with Hoversten about why he's excited to lead the college into the future.
What past experiences have shaped your academic leadership, and how will you integrate your experience into your new position?
Because I came to academia mid-career, I bring a background that bridges private and public sectors with the university. I also bring experience in most of the disciplines offered in the College of Design. That seems like a perfect fit for the university's land-grant mission and a remarkable professional college.
What initially drew you to NC State, and in particular to your college?
The College of Design has a national reputation for outstanding design education.
Our students dive deeply into their professions while getting exposure to the full array of design disciplines.
They also have opportunities to engage with students and faculty from textiles, the humanities, agriculture, business and management, natural resources and engineering – all within the mission of a top tier, land-grant university. They also pursue successful careers in some of the best regarded companies in the world.
How do you plan to build upon the success achieved by previous college leadership, as well as faculty, staff and students?
The college is poised to bring design thinking to interdisciplinary teams that address the stubborn challenges of our time. The most pressing challenge will be to provide food, energy and housing to a rapidly urbanizing world during a time of climate change, technological innovation and a post recession economy. To do so while creating harmonious – dare I say beautiful – places and processes that are user friendly; in other words, that address the human spirit.
What do you hope to achieve during your first academic year as dean?
Most of all, I hope to establish positive working relationships with students, faculty and external constituents. Sometimes that's difficult following an executive with a long and distinguished term. But this group of people welcomed me warmly. Together, we've already rolled up our sleeves with the goal of becoming the acknowledged leader in comprehensive design education.
What are you looking forward to most during the coming year?
I can't wait to get to know this year's students! If I'm not in my office, check the studios or the student lounge.
Learn more about how Dean Hoversten and the College of Design prepare students to shape the world.