Athletics
A Carter Family Reunion
When your family name is on your school's football stadium, and it also happens to be your first name, autumn Saturdays often include conversations about more than just what's happening on the field.
For NC State freshman human biology major Carter Price of Wilmington, it's been a nice icebreaker during his first semester on campus.
"I think it's a pretty cool thing," Price says.
Two of his distant cousins, junior textiles technology major Carter Rutherfurd and freshman business major Joe Hyde, both of Greensboro, have similar thoughts now that they know more about their family's history at NC State.
Rutherfurd has been on campus for two years and has heard stories from her grandmother, Natalie Freeman, the only surviving offspring of stadium namesakes Nick and Harry Carter's six children.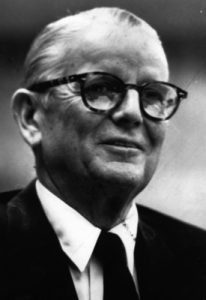 "My grandmother was here for the stadium's dedication 50 years ago," says Rutherford, great granddaughter of Harry Carter. "When I started talking about coming to NC State a few years ago, she was thrilled and started telling me all these stories about our family."
Hyde got a quick education about the stadium last fall, when he was the backup quarterback for the Greensboro Page High School football team, which played for a North Carolina High School Athletic Association championship at Carter-Finley Stadium.
"For me, it was kind of cool because the first time I ever went to the stadium, I played a game there," Hyde says. "Now, I've been to every home game this season. It's a little weird that the stadium is named for someone in my family."
As predicted when the stadium opened 50 years ago, the Carter name has been tied to Wolfpack football for a half-century. So has the name of Raleigh philanthropist A.E. Finley, whose name adorned the original fieldhouse when it opened in 1966 and was added to the stadium in 1979.
"The names of Finley and the Carters will be repeated by writers, sportscasters and fans thousands of times in future years," said the stadium dedication program from Oct. 8, 1966. "Already, 'Carter Stadium' and 'Finley Fieldhouse' have become common public currency as fans have anticipated their openings."
While Finley's foundation was a frequent contributor to athletics programs at NC State and other area schools, the Carters were more immersed in North Carolina's textiles industry and with the NC State College School of Textiles (as it was known in the 1960s) than they were in football.
In fact, Wilbert J. "Nick" Carter ('24) and Harry C. Carter ('32), natives of Wallace, North Carolina, were owners of their own fabrics company and longtime executives of N.C. textiles giant J.P. Stevens. Nick Carter was a founding member and first president of the North Carolina Textiles Foundation, which provides more than 100 annual scholarships to NC State students.
Since its inception more than seven decades ago, the NCTF has funded more than $35 million for faculty and staff development, innovative scholarship programs, faculty and student recruitment and other unique programs that help young graduates meet the needs of a rapidly changing, highly technical industry.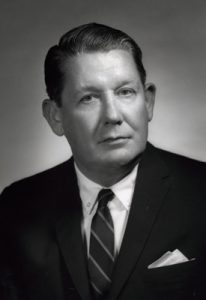 The Carter family, through another foundation the brothers began after their retirement from the textiles industry, still sponsors two annual scholarships for the College of Textiles, meaning generations of students still benefit from their long-ago gift.
This weekend, in conjunction with the celebration of Carter-Finley Stadium's 50th anniversary, all the branches from the Carter family tree will return to Raleigh for Saturday's noon NC State-Notre Dame football game. More than 100 descendants have tickets in a section of the stadium that bears the family name, including three great-grandchildren who are currently enrolled at NC State.
On Friday, nearly three dozen family members will tour the College of Textiles to see the evolution of the work the Carter brothers did as pioneers in man-made fibers, rayon and synthetic acetate.
"My grandfather and his brother were not athletes, to be honest," says Nick Carter's granddaughter Anne Carlson of Greensboro. "Their passion was with textiles and the textiles school and what they could do to make it a great, great place for textiles education.
"It seems to me like that is exactly what it is."