Faculty and Staff
WolfPerks Offer Variety of Discounts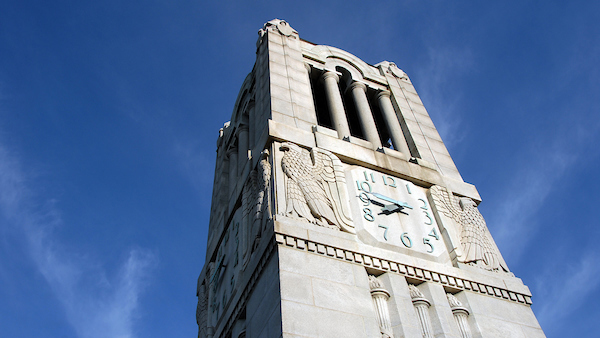 One of the things about working at NC State is the diverse array of benefits available to employees. The WolfPerks program is a good example. Providing employee-only discounts and special purchasing programs ranging from campus dining and Wolfpack athletics to cellular service and dental care, WolfPerks offers so many benefits — with more being added on a rolling basis — that many employees might need a refresher on what the program covers.
"The whole point of the WolfPerks program is to put money back into employees' pockets," says Joe Williams, director of benefits in NC State's Human Resources division. "That's why we try to leverage the participation of a wide range of campus partners, like Student Health Services, University Dining, Arts NC State and athletics, along with as many off-campus partners as we can find."
"The goal is to help our employees both on campus and off," says Britt Hurst, employee recognition and wellness program manager. "Whatever we can do to help in every facet of their lives — financial, wellness, leisure time, whatever it is — we want to do."
On-Campus Discounts and Services
Discounted athletics tickets. The Department of Athletics offers a faculty/staff discount on season tickets for all ticketed sports. Season ticket purchases for football and men's basketball include a free parking pass. In addition, faculty and staff receive free admission to many athletics sporting events (excluding football, men's basketball, certain women's basketball games and certain baseball games). For more information, visit the athletics ticket office.
Discounted arts performances and classes. Arts NC State offers faculty/staff discounts on classes at the Crafts Center and performances from University Theatre, the Music Department, the Dance Program and the NC State Live performing arts series. Visit Ticket Central for more information.
Computer purchases via interest-free monthly payments. NC State Stores (formerly known as NC State Bookstores) allows university employees to purchase computers, tablets and computer accessories by making interest-free monthly payments via payroll deduction. After making an initial 10 percent down payment, employees pay off the balance in six or 12 monthly installments. Only permanent, full-time NC State employees with at least 12 months of service are eligible. For more information on this program, visit the NC State Stores website.
Dental care. Campus Smiles is a full-service dental practice offering dental care to NC State students, faculty and staff at two on-campus locations: the Student Health Services building on main campus and Research Building II on Centennial Campus. The practice offers preventive, restorative, prosthetic and periodontal services, as well as orthodontics, cosmetic dentistry, oral surgery, custom mouthguards and more. Campus Smiles offers discount programs and accepts most major dental insurance, including the NC Flex dental plan. For more information, visit the Campus Smiles website.
Discounted dining. The Incredible Savings Club offers savings and convenience to faculty and staff who like to dine on campus. Here's how it works:
> Sign up for AllCampus payroll deduction through Wolfpack One Card Services.
> Choose a monthly limit for AllCampus deductions (in fifty-dollar increments, from $50 to $200).
> When making a purchase at any on-campus dining location — dining halls, food courts, restaurants, cafes or C-stores — simply present your employee ID card to pay for your purchase through payroll deduction. Your faculty/staff discount will automatically be applied to each purchase.
> Your account will be charged for the amount you purchase each month, up to your chosen monthly limit, and your purchases will be deducted from your next paycheck. If you don't make any on-campus dining purchases, your account won't be charged.
For more information, visit the Incredible Savings Club website.
Massage therapy. Student Health Services offers massage therapy services to faculty and staff. Massages are provided on site at Student Health and at the College of Veterinary Medicine. Massage therapists can also travel to on-campus locations to provide chair massages for departments and units. The types of massage offered include Swedish, deep tissue, sports, myofascial and neuromuscular. For pricing and appointment information, visit Student Health's massage therapy website.
Off-Campus Discounts and Services
Cellular discounts. AT&T, Sprint and Verizon offer NC State employees discounts on monthly plans and phones, as well as other employee-only benefits.
"Our most heavily used WolfPerks benefit is the cellphone discount," says Williams. "The discount to your monthly plan sits on top of your existing contract, so you don't have to change plans or anything like that. They make it easy."
Willams notes that with six kids in his family, cellular bills bills add up fast. "That's almost a mortgage payment," he says. "On a payment that size, a 20 percent discount really helps."
For more information, visit the WolfPerks cellular discount web page.
Wolfpup child care program. Full-time employees and post-docs are eligible to enroll their children in NC State's Wolfpup child care program. The program includes a five-star center managed by Bright Horizons on the Dorothea Dix campus in Raleigh, as well as about 20 more Triangle-area centers that are all rated with at least four stars and that offer discounts or preferred slots to NC State employees. For more information, visit the Wolfpup program web page.
Local entertainment discounts. NC State employees are eligible to receive discounts on tickets to a variety of local entertainment venues and events, including the American Dance Festival, the Durham Performing Arts Center, the North Carolina Symphony, Carolina Railhawks soccer, the Carolina Hurricanes and the Durham Bulls. See more information on the WolfPerks website.
Financial discounts and services. In addition to being eligible to join the State Employees Credit Union and access to all the benefits of SECU membership, employees can receive special discounts and services from BB&T and Wells Fargo. Employees can also receive free financial planning assistance through NC State's Faculty and Staff Assistance Program, as well as free financial planning services from state retirement plan vendors Fidelity, TIAA, Prudential and CAPTRUST. For more information, visit the WolfPerks financial services page.
Moving With the Pack is a program that assists employees with finding, buying, selling or financing a home. Employees who buy or sell a home through Moving with the Pack get a cash rebate. In addition, buyers who use one of the program's preferred lenders get a discount on closing costs. "It's a nice recruiting tool for faculty or staff who are moving here from another state and need to sell one home and buy another," says Williams, "but it's also a great benefit for current employees." More information is available at MovingWithThePack.com.
Shopping discounts. NC State employees can receive discounted membership to BJ's Wholesale Club and rebates for joining Sam's Club. Employees can also participate in the WeSave Discount Program, which provides discounts from thousands of businesses offering everything from furniture and fitness to computers and vacations. Learn more at the Wolfperks shopping discounts page.
Amusement park discounts. Faculty and staff are eligible for discounts on admission to Great Wolf Lodge and Carowinds in Charlotte, Wet'n Wild Emerald Pointe in Greensboro and Kings Dominion in Virginia. For more information, visit the WolfPerks website. "I've used the Great Wolf Lodge and Emerald Pointe discounts because I have young children," says Hurst. "We would have gone there anyway, but getting a discount allows us to spend more money while we're there and just have more fun.""That's the point of a lot of these programs, like the Incredible Savings Club or child care or the cellular discounts," Williams says. "It's for stuff you're already probably going to do; we're just helping you get more out of it. That's a benefit we think everyone will appreciate."
For more detailed information all available features, check out WolfPerks online.