Awards and Honors
DELTA Announces 2017-18 Grant Recipients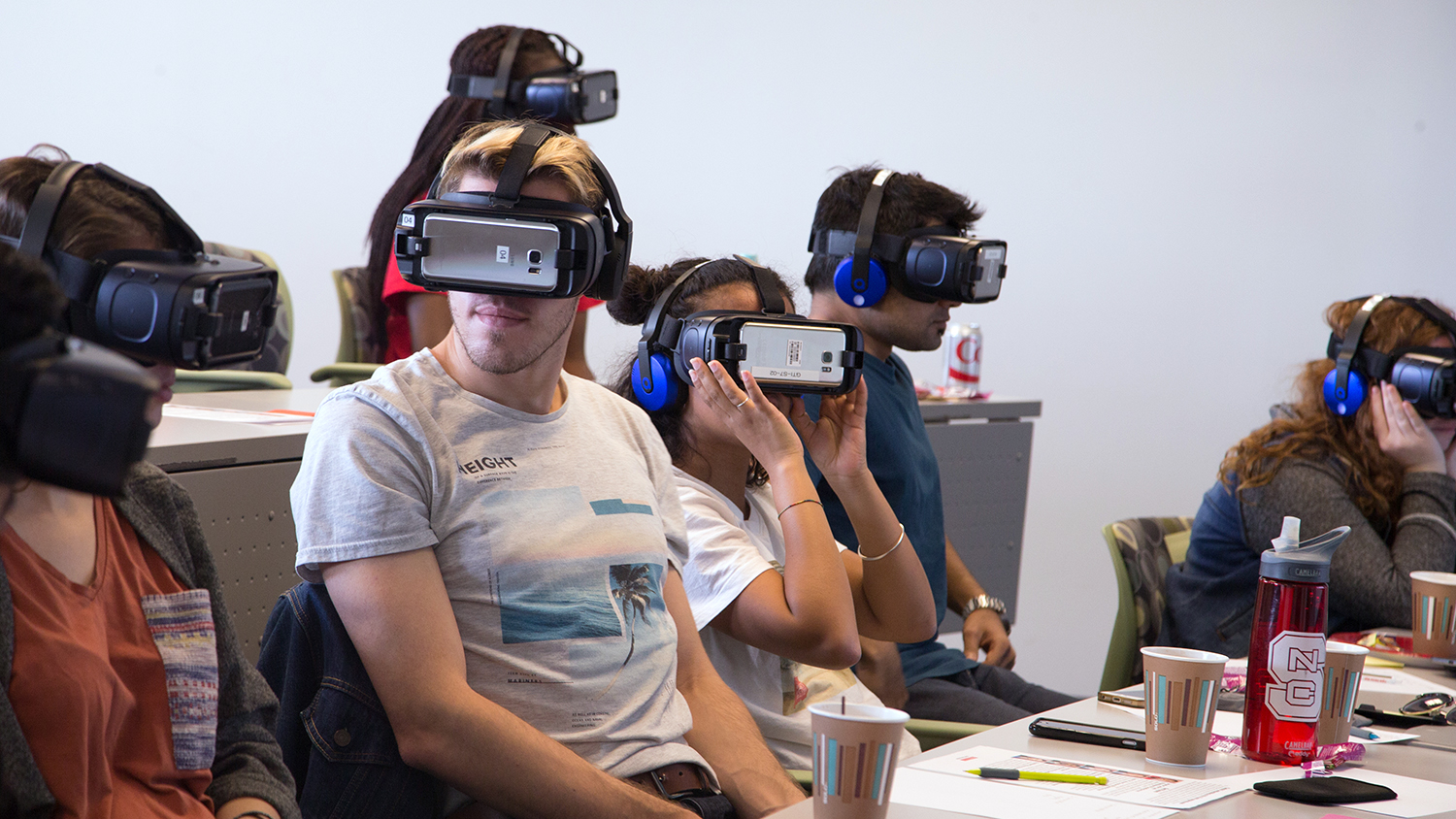 DELTA announces more than $236,000 in new and continuing DELTA Grants to 25 recipients across eight academic colleges. DELTA will provide continuing support for four Critical Path Course Redesign Grants from prior years (this includes staff support for each project, providing expertise in instructional design and media creation). In addition to two Faculty Fellows who will continue, one new Faculty Fellow was named to work closely with DELTA to deliver teaching and learning strategies to other faculty.
We look forward to collaborating with our faculty partners to create solutions to instructional challenges that promote the use of instructional technology and course design. With our goals of enhancing the technology-rich learning environment and increasing student success at NC State, DELTA staff members seek innovative ways to apply pedagogy and innovation through our DELTA Grants program.
Title
Course
Grant Type
PI
College

Analysis, Design, Development, Evaluation, and Implementation of a Project Management Course in the Online Training and Development Master's Programs with the Alignment of the Association for Talent Development (ATD) Core Competencies

EAC 595

DE Course

Michelle Bartlett

Education

Changing Sombreros: FLS 102 Needs a Makeover!

FLS 102

DE Course

Karen Tharrington

CHASS

Chemical Process Simulation

CHE 596

DE Course

Phooi Lim

Engineering

Earth Systems Science: Exploring the connections (MEA100)

MEA 100

DE Course

Elisabeth Falk

Sciences

Improving Learning Outcomes in NR-510 Military Land Sustainability

NR 510

DE Course

Dennis Hazel

Natural Resources

NR512 Distance Ed Course Redevelopment

NR 512

DE Course

Erin Sills

Natural Resources

On-Line Chemical Engineering Bridging Course

CHE 596

DE Course

Hassan Golpour

Engineering

Exploration of the Development of Case Studies in Virtual Reality Environments

FS 250

Exploratory

Clint Stevenson

CALS

Immersive Learning Technologies for Teaching Construction Methods in Landscape Architecture

LAR 457

Exploratory

Muntazar Monsur

Design

Integrating Tactile Teaching Tools to Enhance Inclusivity in Science Learning

MB 351

Exploratory

Claire Gordy

Sciences

The Mobile Mona Database of Historical Pattern Design

FTD 201

Exploratory

Traci Lamar

Textiles

VR Organic Chemistry Labs (CH222VR)

CH 222

Exploratory

Maria Gallardo-Williams

Sciences

Blended learning environment for introductory political science methodology courses

PS 371

Blended Learning

Dmitri Mitin

CHASS

Decision Tree for Model Feed Mill Development

FM 425/525

Blended Learning

Marissa Herchler

CALS

Transforming General Biochemistry Course into a Flipped Classroom

BCH 351

Blended Learning

Kenny (Hung-Chieh) Kuo

CALS

Visual Narrative Multi-disciplinary Project Studio

ADN 460/592

Blended Learning

Todd Berreth

Design

Fundamentals of Environmental Engineering Course Redesign

CE 373

Critical Path (Continuing)

Fernando Garcia Menendez

Engineering

Critical Path Course Redesign for CSC316: Data Structures for Computer Scientists – Applying Theory to Practice

CSC 316

Critical Path (Continuing)

Jason King

Engineering

Improving and Expanding the Laboratory Experience in CE 332

CE 332

CP Course (Continuing)

Cassie Castorena

Engineering

Clinical teaching in the vet school / equine primary care

VMC 949

CP Course (Continuing)

Katie Sheats

Vet Med

Adaptive Learning and Improved Critical Thinking Skills in ST 370

ST 370

CP Course

Justin Post

Sciences

CSC 326 Course Redesign – Creating an Agile Course to Support Software Engineering Process

CSC 326

CP Course

Sarah Heckman

Engineering

Faculty Fellow

(Continuing)

DELTA Partnership

Faculty Fellows

Amanda Edwards

CHASS

Faculty Fellow

(Continuing)

DELTA Partnership

Faculty Fellows

Michael Kanters

Natural Resources

Faculty Fellow

DELTA Partnership

Faculty Fellows

Angie Smith

Education
This post was originally published in DELTA News.