Campus Life
Inventor Shares Tech Transfer Tips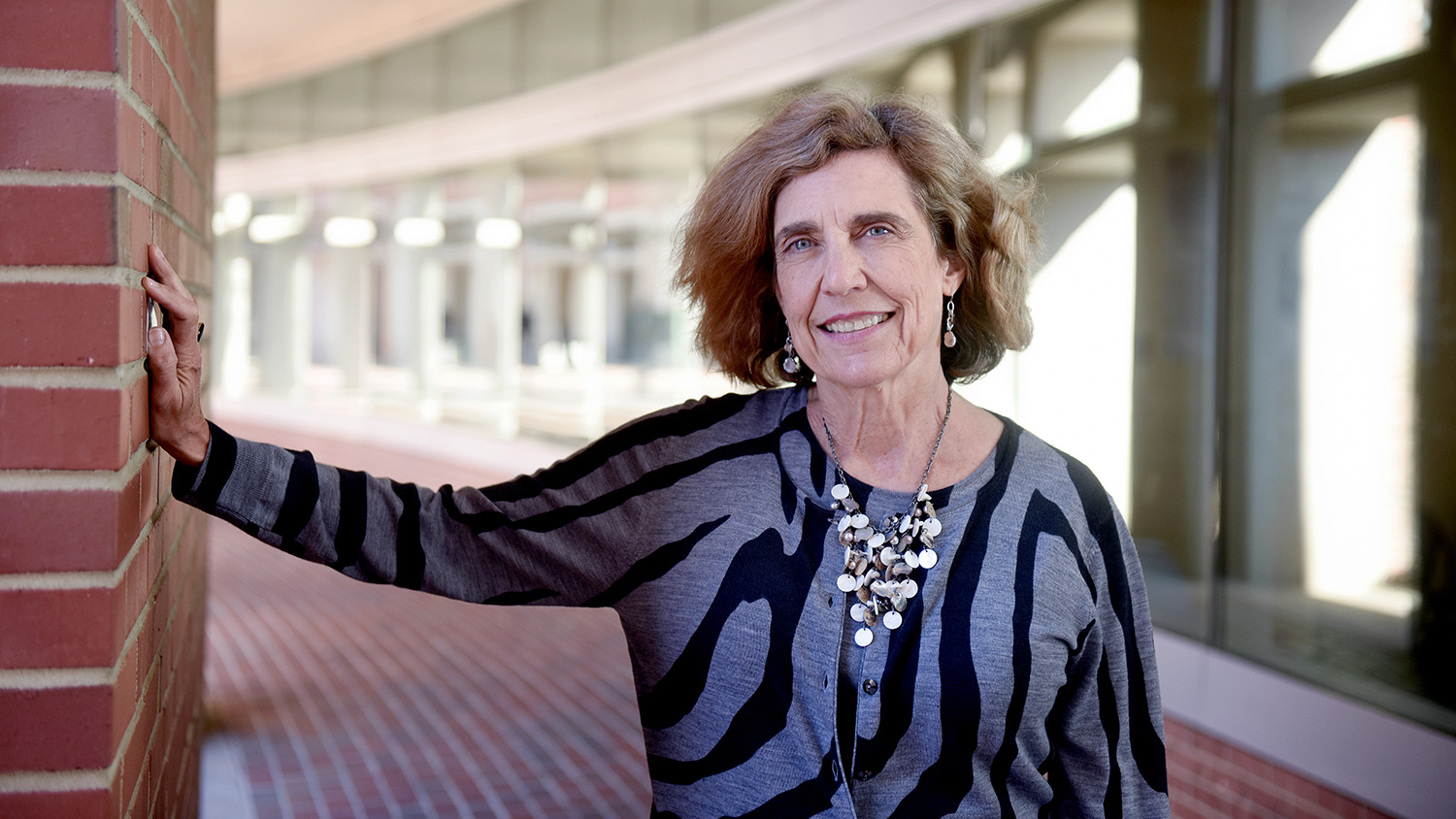 Take it from an expert, Fran Ligler told a rapt audience of inventors and investors on Centennial Campus last Tuesday, great ideas aren't that uncommon. "If you only have one patentable idea, I feel sorry for you," she quipped.
Ligler, who holds 31 U.S. patents, shared tips for licensing and commercializing intellectual property at an afternoon event hosted by NC State's Office of Technology Commercialization and New Ventures. The Lampe Distinguished Professor of Biomedical Engineering has the rare distinction of belonging to the National Academy of Engineering, the National Academy of Inventors and the National Inventors Hall of Fame.
In her talk, which she described as "a bit of a wandering path, just like my life," Ligler advised her audience to focus their efforts on solving real-world problems.
"It all starts with problem awareness," she said. "You need a problem to solve."
In Ligler's career, which has taken her from industry and the military to higher education, the biomedical engineer has spearheaded advances in microfluidics, optical analytical devices, biosensors and nanotechnology.
In some cases, the path to an innovation seemed to lead directly into a brick wall. During a presentation on a fiber optic technology in the 1980s, Ligler was reprimanded by a colleague. "That flies against the laws of physics," he exclaimed. "Sometime it can be a good thing when people tell you that you are foolish," Ligler said. "I didn't know enough physics to know that the idea wouldn't work."
In the end, she found a solution.
That's another valuable lesson, she told the audience: "Sometimes your intellectual property might be a trick you came up with to make the whole thing work."
Ligler discussed the pros and cons of licensing an innovation to an existing company versus setting up your own startup company. Licensing can be faster and less stressful, she said, but may not be as financially rewarding. And it still requires your involvement as a technology leader and marketer.
Whatever path you take, she said, surround yourself with people who can help you reach your goal.
"The most important thing is knowing how to determine who to trust for what," she said. "Nobody is good at everything. You have to play to everybody's strengths and give your team members the independence to do what they really do well."
Events such as Ligler's talk are part of ongoing effort by the Office of Technology Commercialization and New Ventures to create networking and educational opportunities for industry partners, entrepreneurs and members of the campus community.