Campus Life
NC State to Hold Commencement Ceremony May 12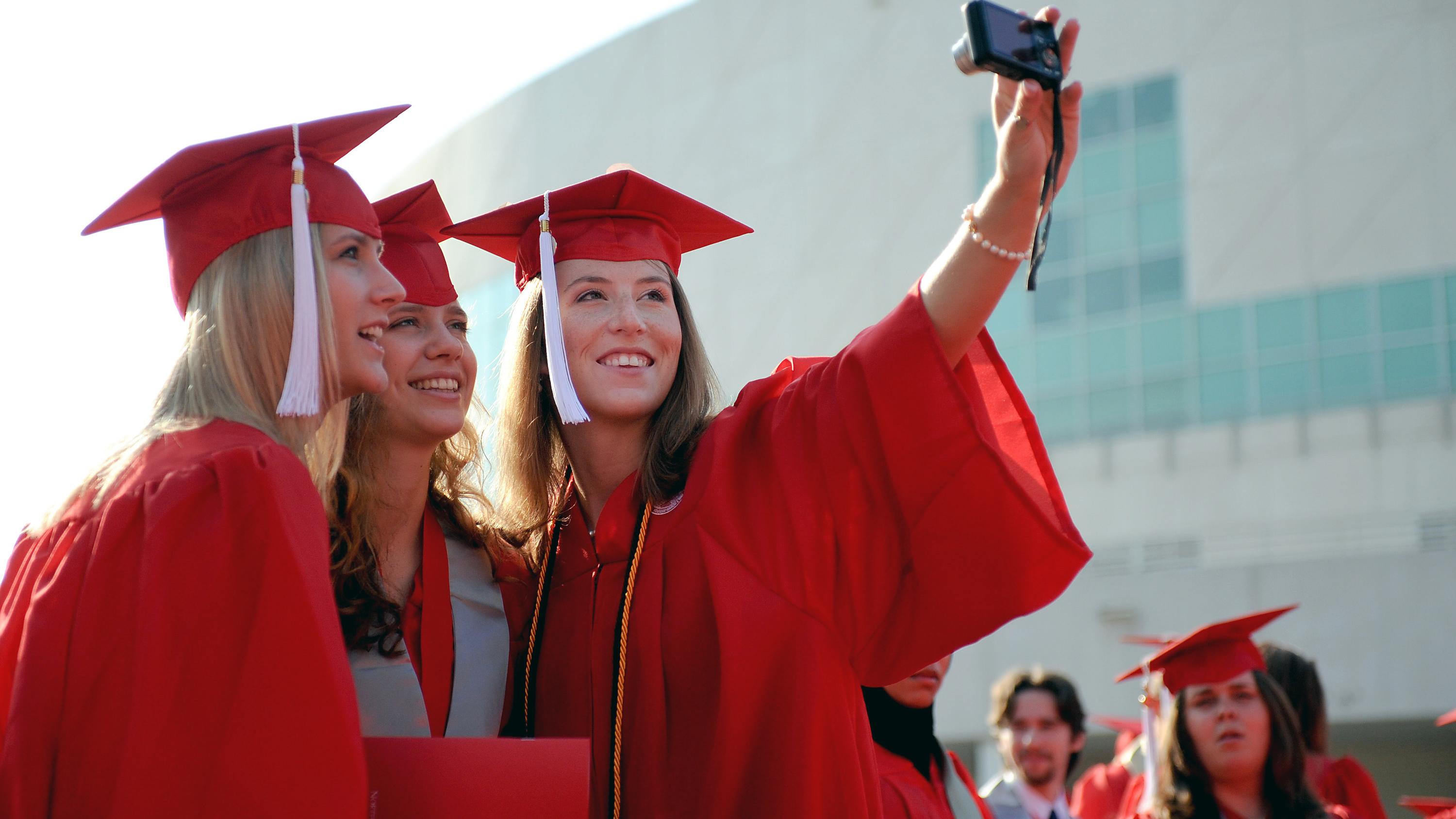 North Carolina State University will confer degrees on more than 5,900 graduating students during its spring commencement exercise, beginning at 9 a.m. Saturday, May 12, at the PNC Arena in Raleigh. Media coverage is invited.
During the ceremony, Chancellor Randy Woodson will confer 5,915 degrees – 94 associate's, 3,929 bachelor's, 1,595 master's, 200 doctoral and 97 Doctor of Veterinary Medicine degrees. A total of 197 valedictorians will be recognized for earning perfect 4.0 grade-point averages during their academic careers at NC State. With the 3,399 degrees conferred last December, NC State will award a total of 9,314 degrees in the 2017-18 academic year.
Marian Wright Edelman, founder and president of the Children's Defense Fund, will deliver the commencement address. During the ceremony, Woodson will confer honorary degrees on Edelman and on Temple Grandin, a pioneer in improving the handling and welfare of farm animals, and an advocate for people with autism.
NC State officials do not expect major traffic congestion, but they advise attendees to be in their seats by 8:15 a.m. NC State's Amalgam Brass Ensemble will begin playing at 8:30 a.m., and graduates will march onto the arena floor at 9 a.m. More commencement information is available online.
Note to editors: Media seating will be provided near the front of the stage on the left-hand side.
– 30 –