Rural and Urban Forum Comes to Raleigh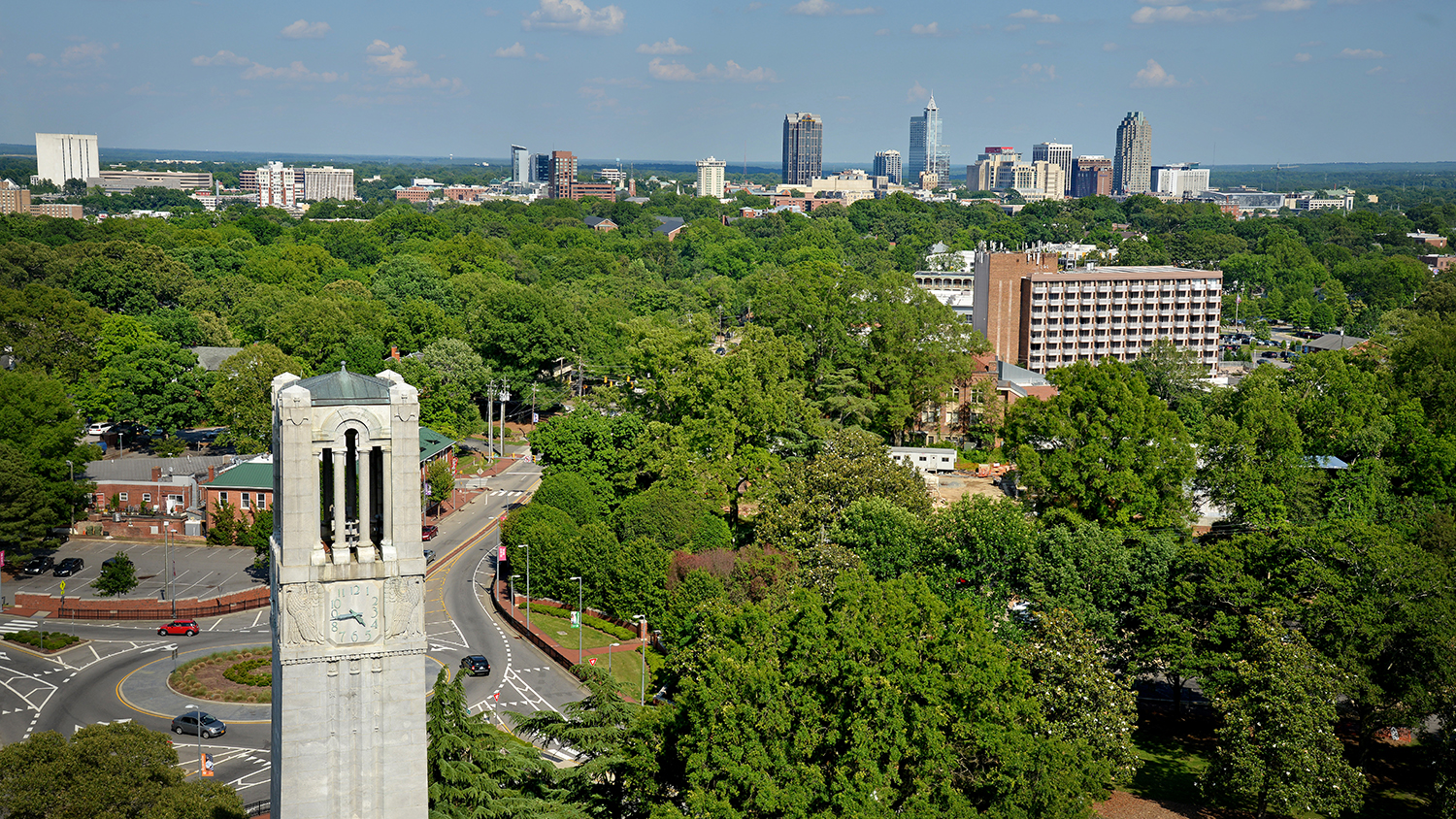 For more than three decades, NC State's Institute for Emerging Issues has hosted a multi-day forum with leaders across the nation on NC State's campus to tackle some of society's grandest challenges.
Beginning last November, however, IEI director Leslie Boney and his staff took their show on the road to Asheville to talk about civil dialogue and civic engagement in the first of six one-day events across the state that are focused on identifying challenges and finding solutions for changing communities.
"One of the things we determined before the event, both through data and through personal observation, is that fewer people are participating in community life than there used to be," Boney says. "So for example, last year, less than a quarter of people in North Carolina reported volunteering for any [civic or community project]. And 6.3 percent of that 24.4 percent was someone working on a project with a neighbor."
So, kicking off with a keynote address by New York Times columnist David Brooks, IEI brought five civic-minded organizations together to share ideas that day, producing a 24-page collection of ideas, solutions and next steps.
Monday, the ReCONNECT NC program comes to Raleigh's Marriott City Center, with the primary focus on bridging the widening gap between rural and urban communities, as rural communities cope with steady economic decline while urban communities prosper while still facing the hardships of growth.
While this stop returns to the IEI's home base, its intent is to get input from other regions of the state.
"What we are trying to do is build off the best of what we've established for 32 years," Boney says. "We've been having a forum in Raleigh in which we take on a big issue and we're continuing to do that. What's different … is we're beginning to introduce people who historically maybe haven't come to the Emerging Issues Forum to see what this university is capable of and what the Institute for Emerging Issues cares about.
"So those are people that we haven't touched as much historically."
Five rural-based initiatives will be a part of the day-long event, slated from 9 a.m. until 5:30 p.m., beginning with an address by NC State Chancellor Randy Woodson and remarks by Boney.
Over the next two-and-a-half years, IEI will go to Greenville, Charlotte and back to Raleigh two more times with panels on job opportunities, technological opportunities, well-being and productivity and a recap of previous events with forecasting for the future.