Campus Life
Arts Keep Moving, From a Distance
When classes moved off campus, the Arts NC State community reached through the ultimate fourth wall.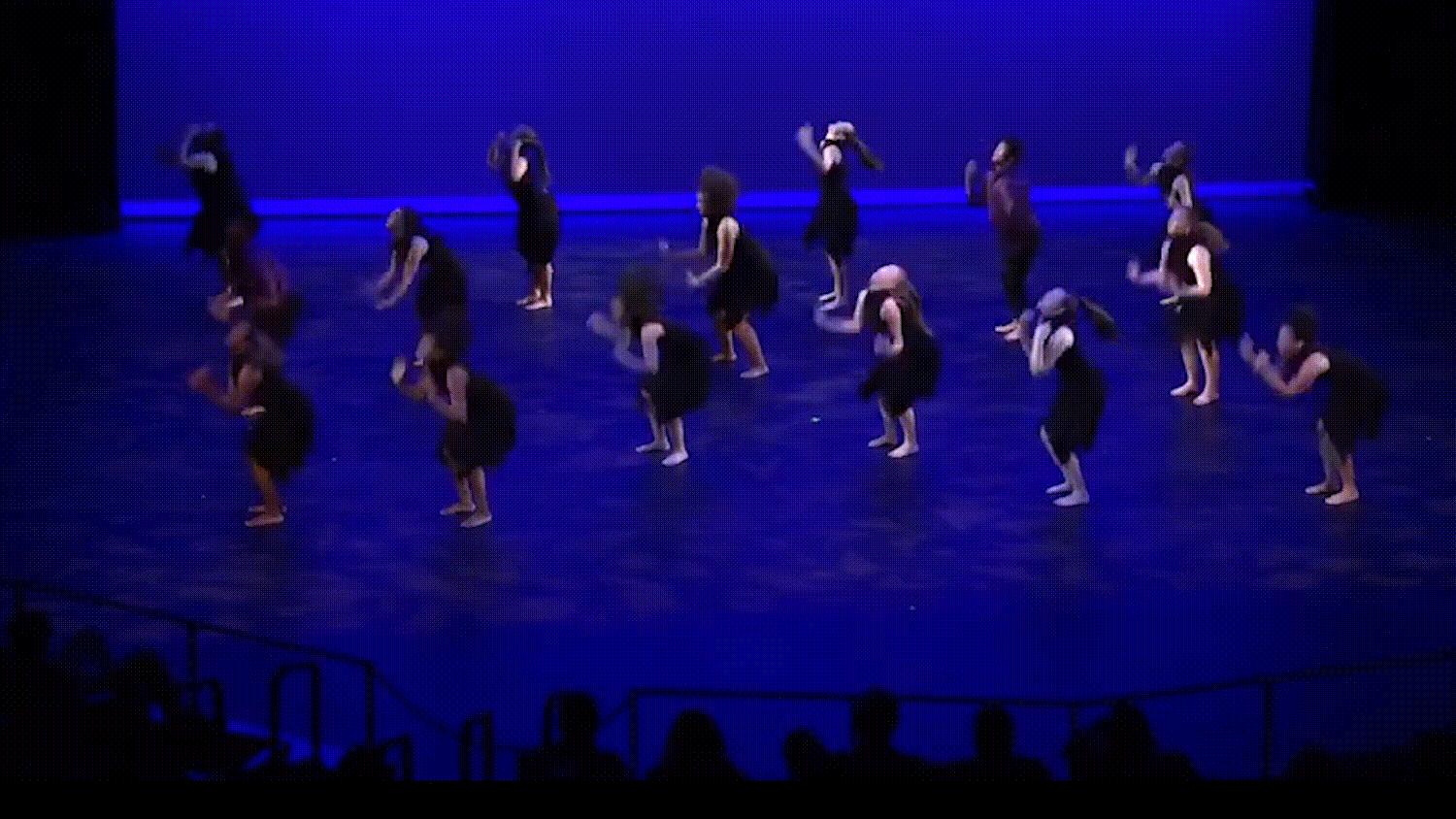 Every facet of NC State's community was affected by the transition away from campus in March. For Wolfpack artists, the empty auditoriums and studios rang out with a deafening silence. No more leaping in sync, delivering lines, inhaling on the upbeat or firing up the kiln.
Art-making is alive and immediate — and nearly impossible to replicate during a quarantine.
But the Pack likes a challenge.
Without missing a beat, the Arts NC State community pulled together to continue to engage students and delight audiences.
Collaboration Yields Improvisation
Seasonal programming requires months, if not years, of planning. When all that vanished in a matter of days, the Arts NC State community caught their breath, then got to work.
Staff sprang into action to put students and the arts community back in play. They reimagined their seasons, secured technological assistance and communicated with each other nonstop.
With hundreds of staff, faculty and students involved, working in concert is key. "The collaborative nature of the arts is a thing we talk about a lot, and wow, what a time to have needed that," says Mark Tulbert, director of arts marketing.
"My staff understand how healing the arts can be in a time of crisis," says Rich Holly, executive director of Arts NC State. "They've totally stepped up to the plate, and I couldn't be prouder."
And countless rehearsals and performances meant students, faculty and staff were ready to improvise when the stage evaporated beneath their feet.
"Performance is all about people coming together and making magic happen, and we're figuring out new ways to do that," says Tulbert.
Artists all over the world, including those at NC State, are discovering novel techniques for sharing and connecting. Previously rarified tours and performance experiences have moved online for everyone to enjoy. "I was heartened, but not surprised, at how fast the arts community kicked into gear," says Tulbert.
Below, explore some of the impacts campus closure has had on Wolfpack artists — and the innovations that followed.
Theater
As one of the most intimate performance mediums, theater poses significant challenges. Shortly after announcing its new lineup, University Theatre was forced to cancel most upcoming performances.
To stay connected, they launched a series of video discussions that cast light on the process of moving plays and productions from "the page to the stage."
While the next theater season is mostly off the table, one scheduled show, Almost, Maine, may have potential for innovative performance opportunities. The play consists of nine vignettes with characters speaking in pairs, so virtual video collaboration may be possible. But, "theater is so much more than characters in dialogue," says Tulbert. "We'll have our work cut out for us."
Dance
After all spring concerts were canceled, the dance program developed a new offering called Concerts From Your Couch: video performances of past dance concerts complete with curbside takeout pairing ideas. To date, the page has over a thousand views. And Walter Magazine hailed the dance program's online master classes as a major effort to give back to the community during the pandemic.
"We hope people see these concerts and want to experience them in person, when that's possible," says Tulbert.
Additionally, dancers have been recording "quaranTINY solos," short videos of solo performances at home that aim to capture the dancers' reactions to life in quarantine.
The Gregg Museum of Art & Design
By a stroke of good timing, the Gregg Museum of Art & Design has been able to offer virtual tours, to overwhelmingly positive response.
"Fortunately, we were already in the process of archiving exhibitions with a 360 camera," says Evelyn McCauley, marketing and communications coordinator for the museum. John Starbuck of the Division of Academic and Student Affairs took the photos, without which the tour would not exist.
"For the All Is Possible exhibition, we had taken photos of every piece of jewelry for the catalogue. We put the virtual tour together in just two weeks, and within two months we had six more up."
This process is normally complicated by various legal and estate issues, but rather than encountering red tape, McCauley found the opposite. "We contacted curators and lenders all over the country," said McCauley. "And without exception, they all said yes."
The Gregg Museum has seen a more than 1,000% traffic increase to their virtual tours pages, and their social media posts are getting triple the normal engagement.
Gregg staff are also offering behind-the-scenes gems, like the "drawer tour" Registrar and Associate Director Mary Hauser took viewers on with just her cell phone camera, to rave reviews. "We're coming up with ideas we might never have discovered before," says McCauley.
The Crafts Center
The NC State Crafts Center has remained a space for collaboration during the pandemic.
A series called Craft Relief offers free video demos with subjects ranging from pinhole camera-making to woodworking and, of course, fabric face-mask construction.
Even after offering free content, signup for summer classes with fees has been surprisingly robust, a welcome sign of participant support.
The bonus? Those enrolled don't have to be in Raleigh — or even anywhere close.
Department of Music
Ensemble rehearsals and performances pose a special challenge, particularly for heavily respiratory practices like singing and wind ensembles.
But despite having to slow their tempo, the Department of Music is tuning up for next semester.
"Our faculty worked quickly in March to adapt our music and arts entrepreneurship courses, and now they're innovating even more extensively so we can be flexible and ready to teach in the fall. Music is very important to our students so while our classes will look different, they'll be able to learn about and make music together in ways that are safe and fulfilling," says Erin Zanders, marketing coordinator for the music department.
"We also know that they have a lot of questions about the fall, so we're hosting weekly Zoom Q&A sessions for incoming student-musicians as part of New Student Orientation, and we plan to have a virtual info session during Wolfpack Welcome Week," says Zanders.
Additionally, Gary Beckman, the director of NC State's arts entrepreneurship minor and teaching professor, hosted a free webinar on crisis management planning for artists, musicians and arts businesses.
Directors' outlooks remain positive. "Ensemble life next semester will be unique and exciting," says teaching professor Nathan Leaf, director of choral activities. "We're developing several 'pandemic-proof' projects designed to be achievable regardless of the circumstances. We're just going to have to be creative and imagine new ways to sing together."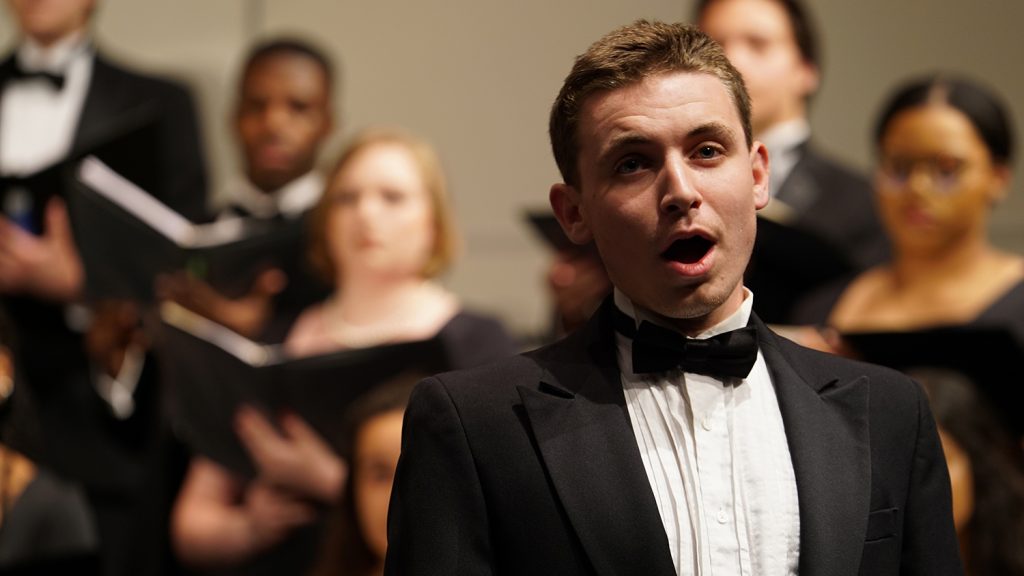 One example? When the music department pivoted its courses online in March, teaching professor Paul Garcia's students in the Wind Ensemble, MUS 134, completed a remote class project in which they produced a video performance of Danzón No. 2 by Arturo Márquez.
"Beyond performing for an audience," says Leaf, "I think we're all rediscovering how important music is as a regular part of our daily lives, and we're finding new ways to keep it there. We need that now more than ever."
NC State LIVE
When the lockdown ended travel by all touring artists, the NC State LIVE performing arts series quickly adapted by scheduling professional artists to engage with NC State students during Zoom classes, followed by live online presentation and discussion opportunities for both student and public audience members.
Most notably, NC State LIVE secured a digital collaboration with the kathak and tap artists of SPEAK, whose residency was originally scheduled for mid-April.
A week of events with SPEAK and over 15 campus and community organizations was canceled, but NC State LIVE was able to reschedule the artists for educational events and performances in February 2021.
A Matter of Heart
Student artists at NC State come from every college. There is no dedicated arts major, so participation in choir, orchestra, band, dance, theater and the like means extra courses and hours outside of their majors. For many, these groups become like family.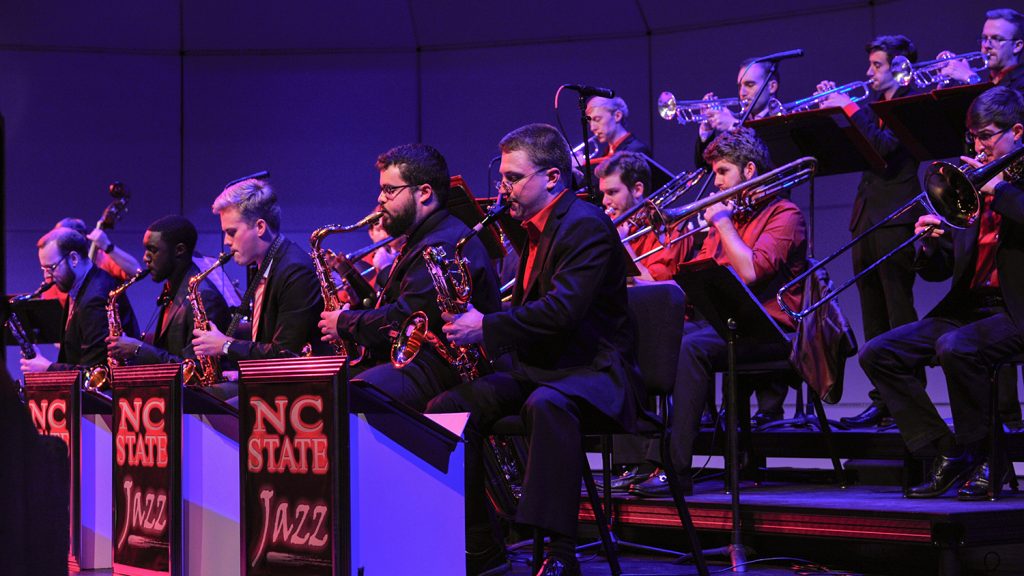 "It's a creative outlet for students regardless of their major," says Tulbert, "so the shutdown is impacting students in every college."
Disconnecting from bustling rehearsal spaces, performances and galleries has been difficult.
"For students, this is such an integral part of their university life, especially at NC State," says Holly. "They're committing 20 hours a week or more to whatever their artistry is, this thing that keeps them afloat."
The Next Act
On campus and off, things will be different for a while.
Changes may include smaller ensembles, distanced rehearsals, self-recorded parts and virtual concerts. Against every instinct, performers will no longer aim to fill every seat in the house.
Many ensemble auditions, like those for music and dance, will be conducted via video submission this summer.
Future collaborations may include innovative performance structures like the Brickyard Broadcast, the music department's planned commission of a new work by composer Lisa Bielawa for chorus and orchestra that can be performed live within socially distant parameters, or entirely virtually.
But one thing is certain: the problem-solving spirit of the Wolfpack will continue to spur new opportunities for the arts.
"We will perform together again. We will make art together again. Until then, we'll innovate," says Holly.
For the most current information regarding Arts NC State's programming and response to the pandemic, visit https://arts.ncsu.edu/coronavirus/.