Research and Innovation
NC State Faculty Nominated for Key White House Roles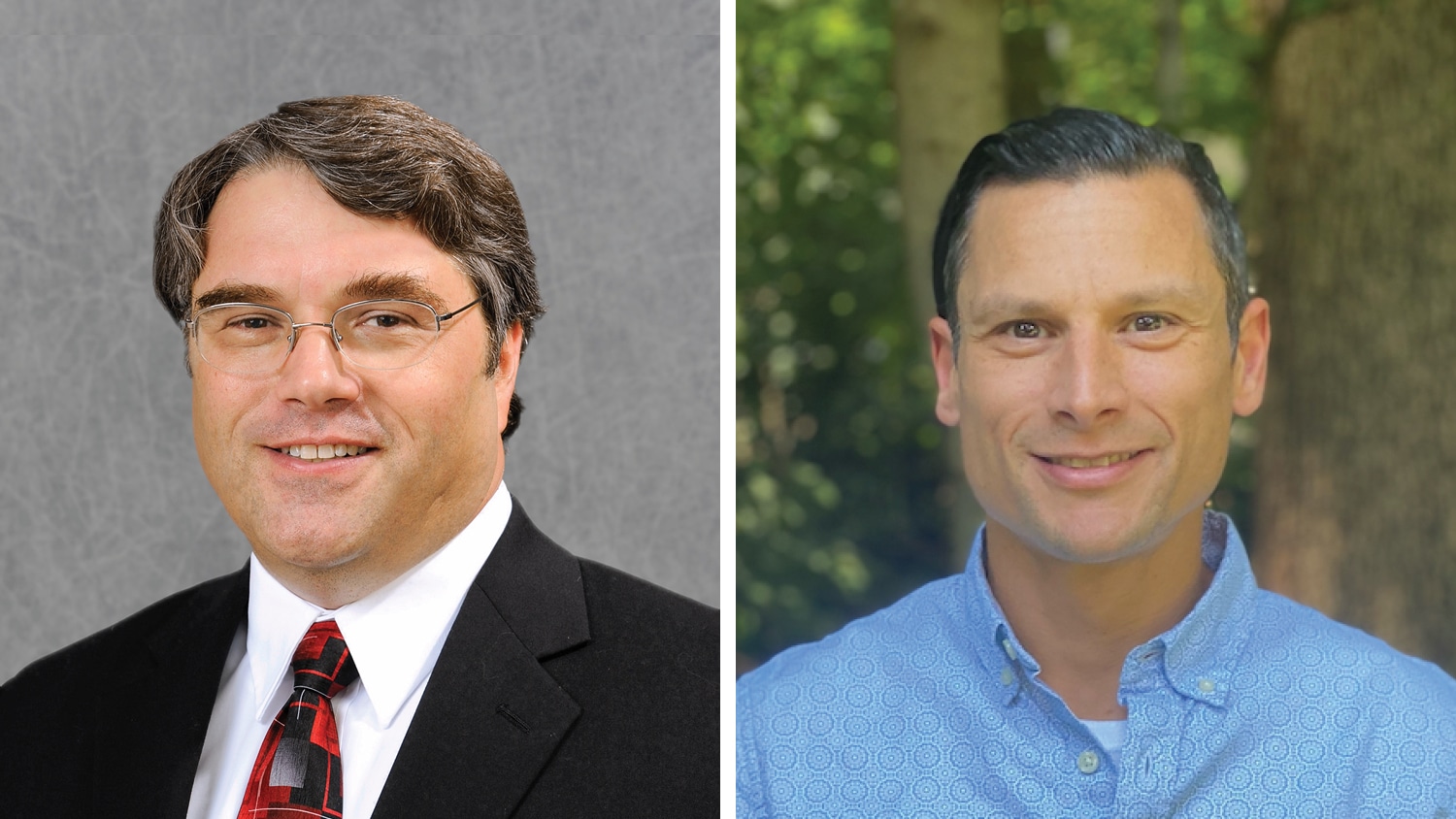 NC State professors Christopher Frey and Joseph DeCarolis were recently nominated to serve in key roles in the Biden/Harris administration. Frey was nominated to be assistant administrator for the Office and Research and Development (ORD) at the Environmental Protection Agency, and DeCarolis was nominated to be energy information administration administrator at the Department of Energy.
Both Frey and DeCarolis are faculty in NC State's Department of Civil, Construction and Environmental Engineering (CCEE).
"Honored to be nominated for Assistant Administrator of the Office of Research and Development at the U.S. Environmental Protection Agency," Frey tweeted. "Proud of the great staff in ORD and the fantastic work we are doing to protect human health and the environment."
DeCarolis says he is "honored" by Biden's nomination. "If confirmed by the Senate, I look forward to leading an incredible team and helping to build a better energy future for all."
CCEE Department Head Morton Barlaz says he is "thrilled that both Chris and Joe are being given the opportunity to serve and lead at the highest levels of government. This is another way in which our faculty translate their research experience into practice for the betterment of society."
Frey, who currently serves as deputy assistant administrator for Science Policy in the ORD, was previously a Glenn E. and Phyllis J. Futrell Distinguished University Professor at CCEE, where he has served on the faculty since 1994. He has taken a leave of absence from NC State during his tenure at EPA. Frey focuses on scientific integrity and the role of science to inform decision-making related to climate change, environmental justice, per- and polyfluoroalkyl substances (PFAS), and lead.
Frey was an AAAS/EPA Environmental Science and Engineering Fellow in 1992 and served as an exposure modeling adviser in ORD's National Exposure Research Laboratory from 2006-07. He was a member of the EPA FIFRA Scientific Advisory Panel from 2004-06, a member of the EPA Clean Air Scientific Advisory Committee (CASAC) from 2008-12, chair of CASAC from 2012-15), and a member of the EPA Science Advisory Board from 2012-18. The University of Virginia mechanical engineering graduate, who has a Master of Engineering in mechanical engineering and Ph.D. in engineering and public policy from Carnegie Mellon University, has received several awards for his efforts, including the Alcoa Foundation Distinguished Engineering Research Award in 2020, the Frank A. Chambers Excellence in Air Pollution Control Award from the Air & Waste Management Association in 2019, the Excellence in Review Award from Environmental Science & Technology in 2017, and Lyman A. Ripperton Environmental Educator Award from the Air & Waste Management Association in 2012.
DeCarolis is a CCEE professor and University Faculty Scholar whose research focuses on energy issues affecting engineering, economics and public policy. He currently co-leads an open-source modeling effort involving a large multi-institutional research team and leads an interdisciplinary faculty group at NC State focused on sustainable energy and established a university-wide Energy Collaborative.
Prior to joining CCEE, DeCarolis was an environmental scientist within the U.S. Environmental Protection Agency's ORD, focusing on the air quality impacts of future energy system development. He received his Ph.D. in Engineering and Public Policy from Carnegie Mellon University, and a B.A. from Clark University in Physics and Environmental Science & Policy. In addition to being named a University Faculty Scholar in 2018, DeCarolis received an NSF CAREER Award in 2010, ASEE Southeastern Section's Outstanding New Teacher Award in 2011, and the ALCOA Research Achievement Award in 2016.
"I'm delighted that President Biden has nominated Joseph DeCarolis to serve as EIA administrator," says U.S. Secretary of Energy Jennifer Granholm. "At a time of immense change and opportunity in our energy sector, the American people need timely, relevant and accurate information about U.S. energy more than ever. Joseph's deep technical expertise and prior government service make him the perfect fit for this role, and he will be instrumental in leading new efforts at the EIA to model pathways for deep decarbonization in the U.S. I'm so glad he's willing to serve the American people again and I look forward to his confirmation."
This post was originally published in Giving News.