Reflecting on the Work of Lewis Sheats as He Embarks on a New Opportunity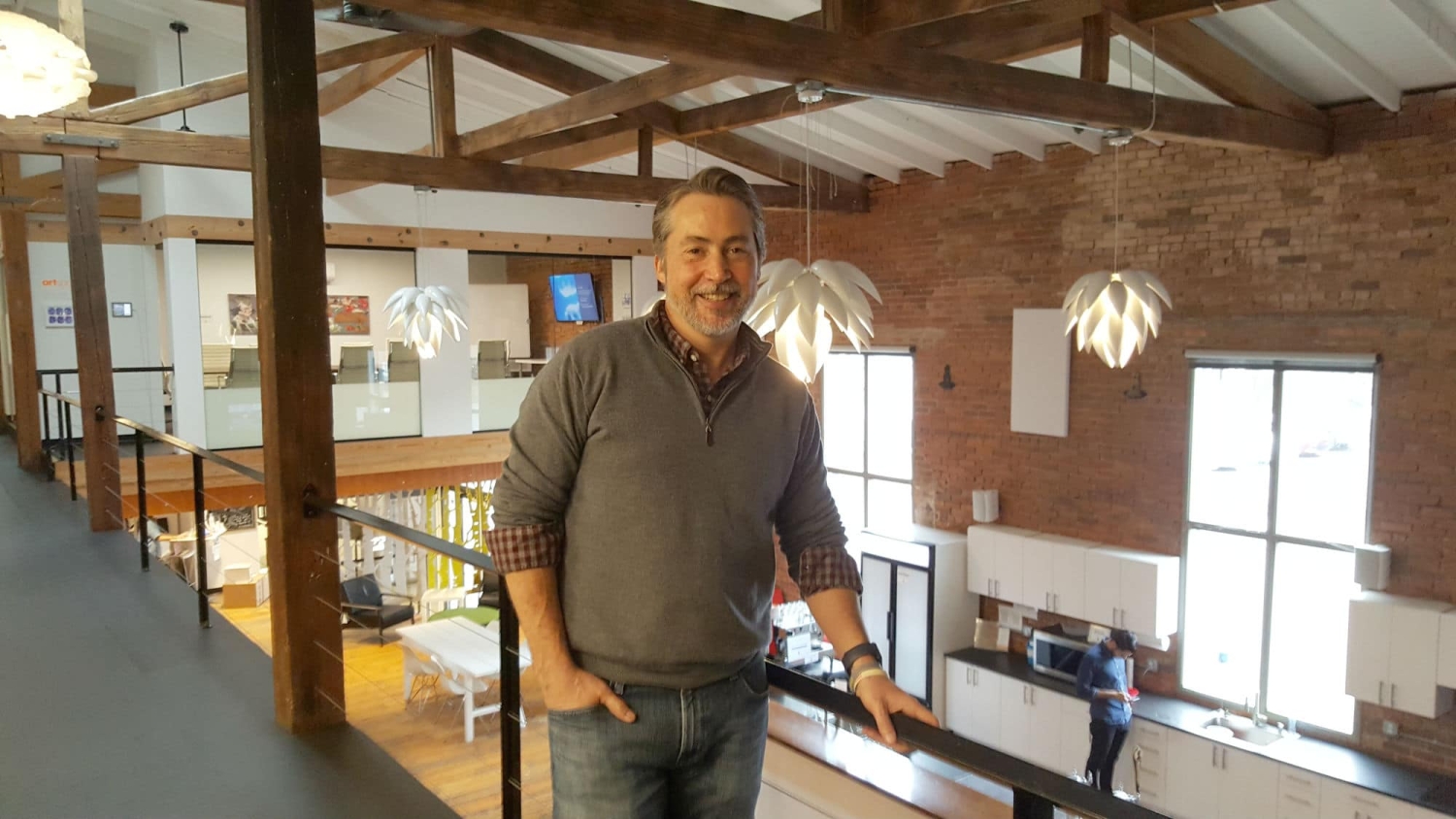 Assistant Vice Provost for Entrepreneurship and Executive Director of The eClinic, Lewis Sheats, will be leaving the university after 20 years of service. Sheats has accepted an opportunity as Director of the Chaifetz Center for Entrepreneurship at St. Louis, Missouri.
Sheats is the epitome of the Think and Do mantra with a background as an educator and serial entrepreneur. Sheats started his tenure at NC State in January of 2002 after being invited to co-teach an entrepreneurship class with his former professor, Gary Palin. "I fell in love being in the classroom with the students. Their energy and hunger were, and still are, contagious. They allowed me to be a small part of their journey, and for that, I am forever grateful. I consider each of my students a part of my family. I care for them. I am proud of them. I am in awe of them. For this, I thank them," Sheats stated.
A natural entrepreneur and mentor, he has identified and developed several unique new ventures from launch to profitability, and has raised venture funding and bootstrapped several ventures from concept to exit. He launched his first company, Interstate Logistics in 1996; was a founding member of Securus in 2008; was a founding member of Malartu with two former students in 2014; Co-founded Short Walk Wines with his wife Cindy in 2018; and serves on numerous advisory boards.
With a blended background in academia and entrepreneurship, he recognized an opportunity to create an experiential learning experience for the students with the objective of embedding them in the entrepreneurial ecosystem. What came from that observation was the Entrepreneurship Clinic, also known as the eClinic, which launched under the Poole College of Management in January 2015.
The Entrepreneurship Mentorship Program and the Andrews Launch Accelerator were two other signature entrepreneurship initiatives Sheats started during his time at NC State. "We launched the mentor program and the Andrews Launch Accelerator with the support and encouragement from Lyn and Chip Andrews in 2016. This was our next effort to build a meaningful network for the students and a way to provide solid financial support for budding student entrepreneurs." Sheats told us.
Serving at the heart of the entrepreneurial ecosystem at NC State as Assistant Vice Provost for Entrepreneurship, Sheats recognized that the university offered some of the best entrepreneurship opportunities for students in the country and saw the opportunity for national recognition. Beginning in 2018, Sheats led data collection efforts for Princeton Review and Entrepreneur Magazine Entrepreneurship rankings. NC State has ranked in the top 20 every year since. This year, NC State ranked No. 1 in the Southeast and No. 15 in the nation for both undergraduate and graduate entrepreneurship programs.
An award-winning educator, Sheats was named an Alumni Distinguished Undergraduate Professor by the NC State Alumni Association, the Dr. John S. Risley Entrepreneur of the Year in 2017 and the Tar Heel of the Week in 2017.
When asked for parting words, he answered, "In all sincerity, the students have given more to me than I have ever given to them. I am so honored to have had the opportunity to learn and grow with them. I am so proud to be a member of the Wolfpack and always will be. To my former students, I owe you for the great gift you have given me. Please know I am still here for you, rooting for you, and living vicariously through you."
This post was originally published in Entrepreneurship News.