Campus Life
Find Your Home in a Living and Learning Village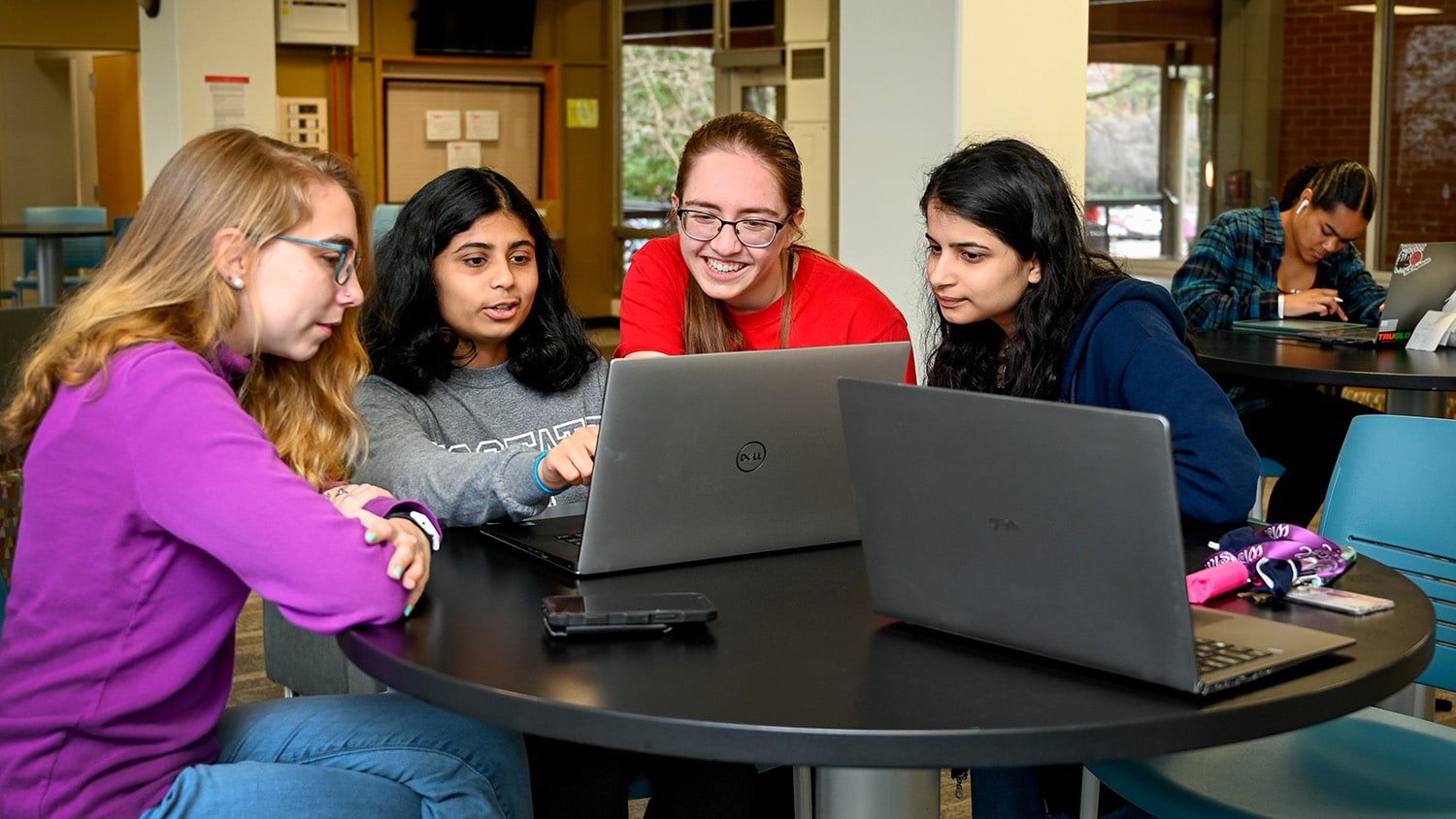 Nestled within residence halls and apartment buildings on campus, 15 Living and Learning Villages help students harness their enthusiasm and embrace their curiosity alongside like-minded folk.
As village residents, students complement their formal education at NC State with dynamic programming like retreats, seminars, networking events and mentoring, all focused on their special pursuits. Students interested in art, sustainability, entrepreneurship, global engagement and more can find a sense of belonging in a Living and Learning Village.
The villages build up strong communities as residents live together, learn from one another and join each other in exploring their passions.
"Students are in community with others who share the same sets of values," said Chester Miller, director of residential learning and academic initiatives. "Their community is uniquely formed to explore a topic that they're really interested in."
Read more about just a handful of NC State's Living and Learning Villages below.