African Childhood Inspires Novel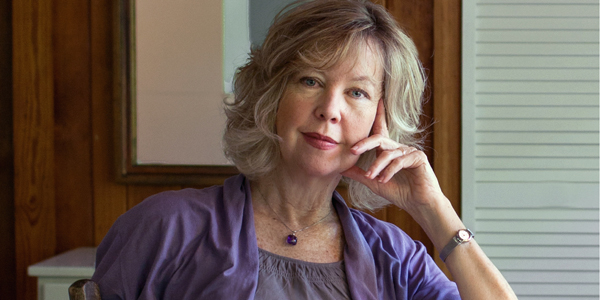 Elaine Orr's unusual childhood is perfect fodder for fiction. The English professor was born and raised in West Africa until age 16, the daughter of Baptist missionaries. Her new book, "A Different Sun: A Novel of Africa," is inspired by Orr's beloved Nigeria homeland, her mother's missionary life and the 1853 diary of a Southern Baptist missionary wife who "believed she was taking the light of God to Africa." The central characters in her novel, Emma and Henry Bowman, are inspired by these historical figures.
"The diary of their time in West Africa and their relationship—the troubled, worldly husband and the headstrong wife half his age—was so poignant, I wanted to create for them a full scene in which to live and breathe," Orr says.
Great Inspirations
Orr's mother received a copy of the diary when first arriving in Nigeria in 1952. The book demonstrated the earlier woman's devotion and was meant to prepare missionaries for serving in West Africa.
"In the mid-1800s, nobody understood malaria or other diseases that killed Westerners in Africa," Orr says. "This diary offered a glimpse at that."
Orr was fascinated by the diary's setting and the tragic writing. For instance, one entry read, "This morning the spirit of our only earthly treasure took its flight." The 4-month-old daughter was described earlier with malarial symptoms.
Another entry read, "Feelings deeply wounded." From this and other clues, Orr concludes the husband (who becomes Henry in her novel) is moody and hurtful.
Intriguing Characters and Racial Themes
The dynamic and dichotomy between the two central characters is interesting as well. Henry is dashing yet mercurial and traumatized by his early years in the Texas cavalry. The plain Emma is the daughter of a prosperous planter and slave owner. She is college educated, highly unusual in the 1850s, and much younger than her husband—her first love.
"It's so intriguing to think what her life was like beyond what the diary records," Orr says.
But what really wowed the publisher were the links "A Different Sun" draws between West Africa, the American South and the heroine connecting the two.
Early on Emma shows compassion to African-Americans and discomfort with slavery. In her Georgia home she befriends Uncle Eli, an African-American artisan and craftsman. But once in Africa, she struggles with racist thoughts.  She is surprised African men find her unattractive and address her directly. These tensions contribute to a complex story in which Christianity and African religions must ultimately coexist.
The Writing Process
Orr spent six years writing "A Different Sun." Her previous books include two academic works and a memoir, "Gods of Noonday." She taught herself fiction writing by reading and studying great fictional works, including Henry James' "Portrait of a Lady," "To the Lighthouse" by Virginia Woolf and "The English Patient" by Michael Ondaatje.
"I had to learn everything from transitions to bringing scenes to life," she says.
Orr also feels indebted to NC State. Her literary agent lived in Africa and was referred to her by a former colleague. The university has allowed her leave to pursue creative writing and she is the grateful recipient of writing grants through the College of Humanities and Social Sciences.
"I love and appreciate that Dean Jeff Braden considers writing a novel as research," Orr says. "I hope my new work provides richness for my students I couldn't otherwise offer."