NC State Hurricane Experts
Experts across NC State's campus are available to speak with media about hurricanes, forecasting and extreme weather. Meet faculty at the forefront: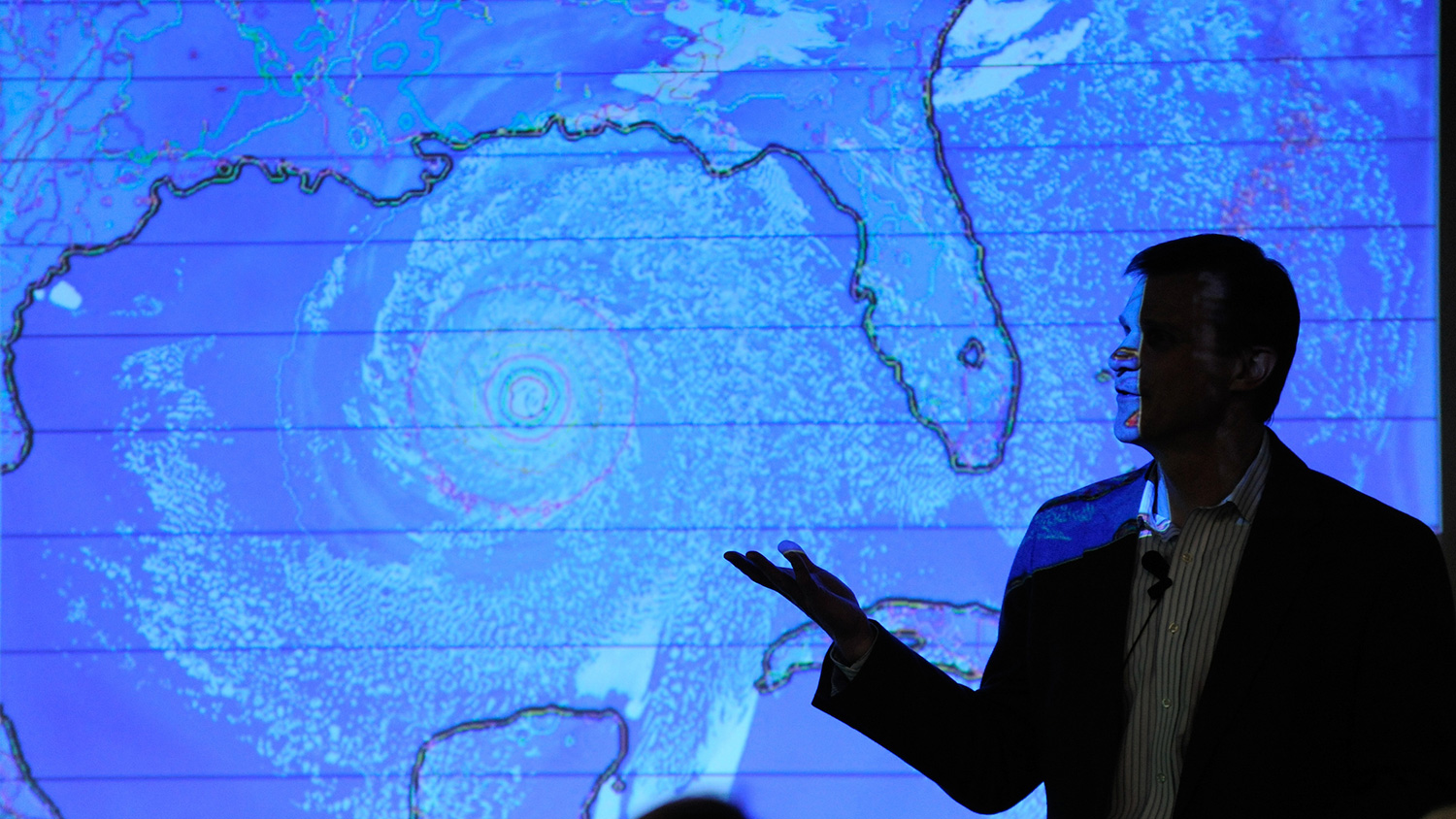 Hurricane Formation, Prediction and Impact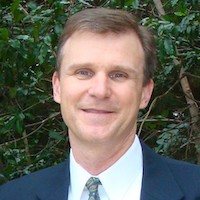 Gary Lackmann, professor of marine, earth and atmospheric sciences, can discuss research on hurricane prediction and impacts, including their formation and evolution, and the influence of climatological conditions on hurricane frequency, size, and intensity. He can be reached at gary@ncsu.edu.
Kathie Dello, State Climatologist of North Carolina, can talk about trends and statistics regarding hurricanes in North Carolina. She can also address climate change impacts and future projections. Kathie can be reached at 919-513-2101 or kddello@ncsu.edu.
Storm Surge Modeling
Casey Dietrich, associate professor of civil, construction and environmental engineering, is an expert on how computational models can be used to predict storm surge and related impacts during hurricanes. He can be reached at 919-515-5277 or jcdietri@ncsu.edu.
Coastal Damage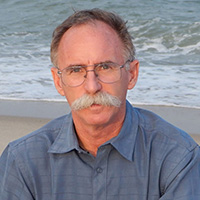 North Carolina Sea Grant's Spencer Rogers is an expert in hurricane-resistant coastal building techniques and erosion control. Rogers can also speak on related risks in coastal areas, such as rip currents. Rogers is stationed in Wilmington, N.C. He can be reached at 910-620-0590.
Flood Control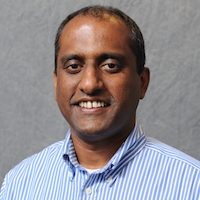 Sankar Arumugam, professor of civil, construction and environmental engineering, can discuss what authorities can do in regard to flood control if a hurricane comes inland. He can be reached at 919-515-7700 or sankar_arumugam@ncsu.edu.
Traffic System and Highway Infrastructure Impacts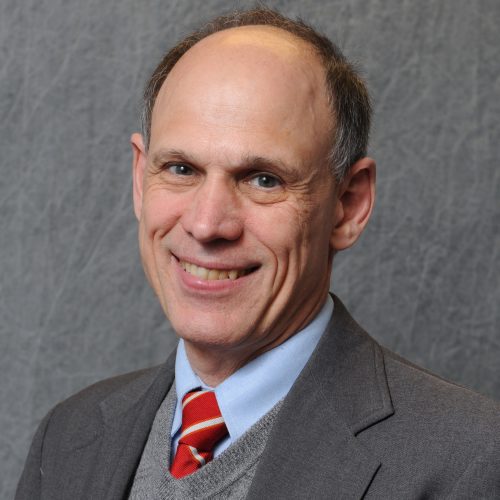 George List, professor of civil, construction and environmental engineering, is an expert on transportation and logistics infrastructure who can discuss the potential effects of hurricanes on traffic systems and highway infrastructure. He can be reached at 919-515-8038 or gflist@ncsu.edu.
Habitat and Fisheries Impact
David Eggleston, director of the Center for Marine Sciences and Technology, can speak about the impact that hurricanes can have on crab and fisheries populations along the eastern seaboard. He can be reached at 919-632-1720 or at eggleston@ncsu.edu.
Agriculture
Mike Yoder, associate director of NC State Extension, can address a range of issues related to both crops and livestock. He can be reached at 919-801-8243 or mjyoder@ncsu.edu.
Effect on Trees and Timber Resources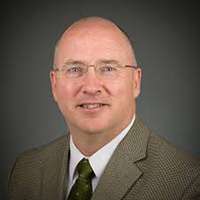 Robert Bardon, associate dean of extension and engagement in the College of Natural Resources, can discuss economic damage to the timber industry and any salvage operations. He can be reached at 919-515-5575 or rebardon@ncsu.edu.
Water Quality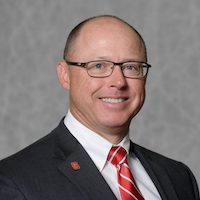 Storm-related flooding can damage drinking water wells and lead to aquifer and well contamination. Direct human contact with floodwaters presents additional risks. Michael Burchell, a professor and department extension leader of biological and agricultural engineering, can discuss water-quality concerns in a disaster. He can be reached at 919-513-7348 or mrburche@ncsu.edu.
Estuary Water Quality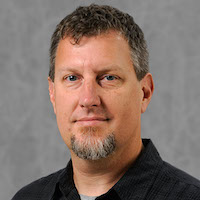 Chris Osburn can talk about hurricane effects on coastal ecosystems over time, including effects on estuaries – areas where rivers meet the ocean. Osburn's research shows frequent hurricanes can cause lasting negative effects on estuaries, including increased algal blooms, fish kills and dead zones. He can be reached at closburn@ncsu.edu.
Policy and Politics in Natural Disasters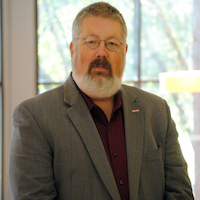 Natural disasters are inherently political events. Policies can mitigate or exacerbate the effects of disasters, and problems with relief and recovery can become political crises. Tom Birkland, a professor of public policy, is an internationally known expert who does research on the effects of disasters on the resilience of communities and on their water, power, transport and telecommunications infrastructure. He can be reached at 919-513-1834 or tabirkla@ncsu.edu.
Reducing Natural Hazard Risk and Disaster Recovery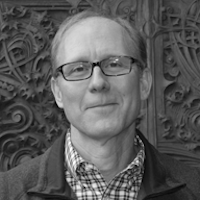 Gavin Smith is an internationally recognized expert on natural hazards, disasters and climate change adaptation. He served as a senior recovery advisor following Hurricane Matthew and led an initiative focused on assisting six hard-hit rural communities to tackle planning and design challenges that are not traditionally addressed by federal and state agencies. Following Hurricane Katrina, Smith worked in the Mississippi Office of the Governor, serving as the director of the Office of Recovery and Renewal. He also served as an advisor to Gov. Hunt following Hurricanes Fran and Floyd. He can be reached at 919-606-5578 or gavin_smith@ncsu.edu.
Food Safety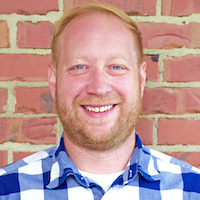 Ben Chapman, a food-safety specialist and professor of agricultural and human sciences, can discuss how to prepare home and restaurant kitchens before a hurricane (keeping food safe, what to plan for) and post hurricane (how to assess if food is safe, what to throw out and keep in refrigerators), and safe meal preparation with no power or water. He can be reached at 919-515-8099 or 919-809-3205, or at benjamin_chapman@ncsu.edu.
Safety on Farms and With Generators
During times of adverse weather, generators can be used to provide electrical power, but if not operated correctly can be hazardous. Grant Ellington, extension assistant professor of biological and agricultural engineering, can offer tips on using generators. He can also provide information on general farm safety. He can be reached at 919-515-6793 or grant_ellington@ncsu.edu.
Effects on Children and Parents
Kimberly Allen, associate professor and extension specialist of agricultural and human sciences, can discuss the effects of disasters – like hurricanes – on children and parents, and how to help parents assist their children in preparing for and recovering from a disaster. She can be reached at 919-515-9139 or kimberly_allen@ncsu.edu.
Home Cleanup and Restoration
Sarah Kirby, professor and extension leader of agricultural and human sciences, can talk about a variety of topics on storm damage to homes, including cleaning and minor structural repairs. She can be reached at 919-515-9154 or sarah_kirby@ncsu.edu
Impact on Local Wildlife
Chris DePerno, a professor of fisheries, wildlife and conservation biology, can discuss hurricane impacts on wild animals. He can be reached at chris_deperno@ncsu.edu or 919-513-7559.
On the Web
N.C. Cooperative Extension's Disaster Information Center provides resources on preparing for and recovering from disasters. You can also sign up to receive daily emails with disaster updates.
NC State's Department of Emergency Management and Mission Continuity has information on emergency preparedness, including tips for building a disaster kit.
Food safety preparedness tips are available here.
The Department of Entomology and Plant Pathology has addressed issues you might encounter in the wake of a hurricane.
Information and materials on tree-related damage after natural disasters are available through Extension Forestry's website.
The State Climate Office offers real-time access to weather information collected from hundreds of weather stations around the state and bordering regions.
The College of Veterinary Medicine has compiled preparedness tips for pet and livestock owners.
Watch videos from the College of Agriculture and Life Sciences about what to do after a flood.
Tips for tourism businesses in affected areas can be found here.
Contact
If you need assistance reaching experts, email newstips@ncsu.edu or contact our senior media relations strategist:
Lauren Barker
Telephone: 910-528-2285
Email: lauren_barker@ncsu.edu