ORIED Taps Two for Top Posts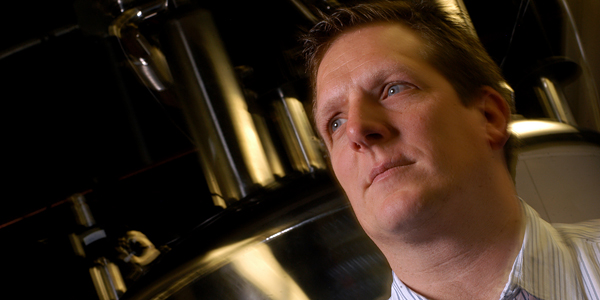 Two experts in moving research from the lab to the marketplace have been tapped by the Office of Research, Innovation and Economic Development to fill top spots in the organization. Biochemistry professor John Cavanagh will serve as assistant vice chancellor for research development, a one-year half-time assignment, to enhance the division's efforts in the areas of the biomedical and life sciences. Kelly Sexton will serve as interim director of the Office of Technology Transfer, where she previously served as assistant director for licensing and strategic initiatives.
The appointments were announced by Vice Chancellor Terri Lomax yesterday.
Cavanagh received his B.S. in chemistry from the University of Surrey and his Ph.D. in NMR spectroscopy from the University of Cambridge. Prior to arriving at NC State in 2000 he was on the faculty at Purdue University. He is a co-founder of Agile Sciences, an NC State startup company located on Centennial Campus, and received the 2012 NC State Entrepreneur of the Year award.
Prior to joining NC State in 2006, Sexton worked in Stanford's Office of Technology Licensing. She received her B.S. in molecular biology and biochemistry from the University of Georgia and her Ph.D. in molecular pathology from the UC San Diego School of Medicine before completing a postdoctoral fellowship at Stanford University.
ORIED also announced that the following units will relocate to the new Springboard Innovation Center space on the second floor of Corporate Research I:
Office of Technology Transfer, including New Venture Services
Centennial Campus Partnership Office
Economic Development Partnership
Small Business Technology Development Center
They will share the space with the following campus partners:
Corporate and Foundation Relations
Entrepreneurship Initiative
Accelerating Technology Commercialization
Center for Innovation Management Studies
Eastman Innovation Center