LeBlanc Hits 'Project Runway'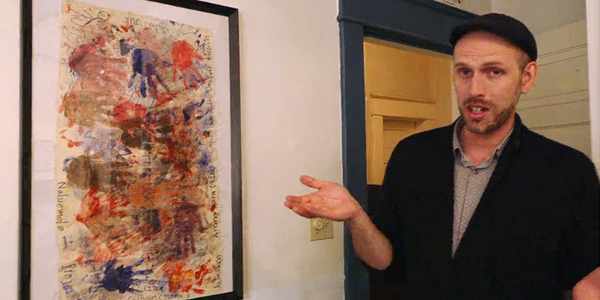 Justin LeBlanc, at two-time NC State graduate and assistant professor in the College of Design, will be one of 12 contestants in the upcoming season of "Project Runway," Lifetime Television's popular fashion reality show.
The Raleigh native and former Caldwell Fellow is currently in network-mandated seclusion so tight that his parents haven't heard from him in weeks. His father, Gerald LeBlanc, is the head of NC State's Department of Environmental and Molecular Toxicology and his mother, Kathy Edwards, is a Raleigh lawyer.
Now in its 12th season, the progressive elimination show gives the contestants a difficult design challenge each week, and the panel of four judges – including supermodel Heidi Klum – sends one designer home each week. The winner at season's end will take home prizes totaling $500,000 and have a showing at New York's Fashion Week at Lincoln Center. The season premier is scheduled for July 18.
Learn more about LeBlanc, who was a faculty advisory to this year's Art2Wear fashion show,in this Red & White For Life interview and on the Project Runway website.