PyroMan Lab Among Most Awesome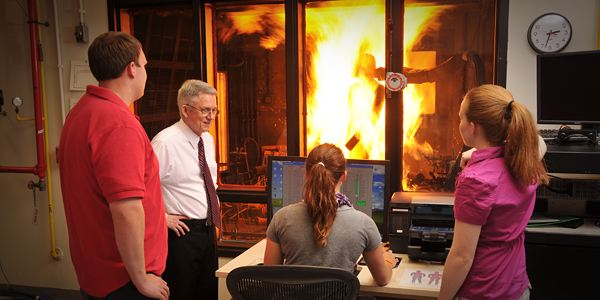 Popular Science named an NC State textiles lab as one of the 10 most awesome college labs for 2013.
The Textile Protection and Comfort Center, where researchers work to protect first responders from fire, heat, toxins and biological agents, made the elite list for lighting a fire under students — literally. The center's thermal protection laboratory is often the site of hair-raising pyrotechnic displays involving PyroMan, a fully instrumented, life-size manikin used to evaluate the performance of thermally protective clothing.
Popular Science challenged students to follow their bliss when choosing a major.
"Thinking about a science degree? Consider a lab where research meets white-knuckled adventure," the magazine said.