Atomic Pioneer Dies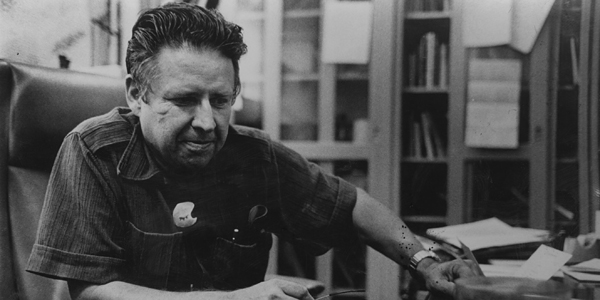 As a junior physicist on a three-man research team, L. Worth Seagondollar helped verify the critical mass of the Plutonium-239 isotope. He was on hand on July 16, 1945 for the Trinity Test in the desert of New Mexico when the first atomic bomb was detonated.
"I hope to God I never see anything like that again," he said during one of his many recollections of the seminal moment of the nuclear age.
Three weeks later, a similar bomb was detonated over Nagasaki, Japan, effectively ending World War II and bringing Seagondollar's work with the Manhattan Project to an end.
After completing his doctorate at Wisconsin, the Kansas native found his way to NC State, where he was the head of the physics department from 1965-75. He served as a professor in the department until his retirement in 1991.
On Friday, Seagondollar died at the Raleigh retirement home where he lived with Winifred, his wife of 71 years. He was 92.
Throughout his academic career, Seagondollar participated in the growth of the physics honor society Sigma Pi Sigma, which established the Worth Seagondollar Award for outstanding service in 1999.
A leading nuclear physicist throughout his career, Seagondollar helped build the first Van de Graff particle accelerator during his time as a professor at Kansas.
Known to tool around Raleigh in his red Mini Cooper well into his 90s, Seagondollar was a likeable character who enjoyed a good pun, knew how to hunt for bargains at local yard sales and provided great companionship to his dogs. A memorial service will be announced for a later date.
In lieu of flowers, the family requests that donations be made to a favorite charity in Seagondollar's name.