Teaching Awards Announced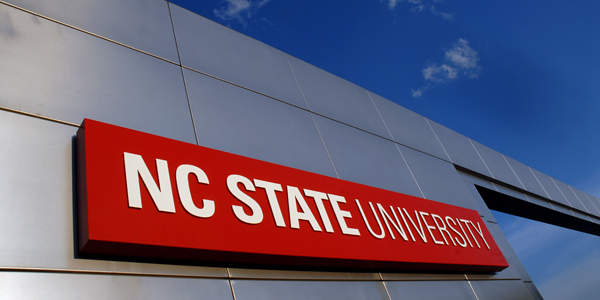 NC State has announced its top teaching awards for 2013-14.
George R. Hess, Forestry and Environmental Resources, received the Board of Governors Award for Excellence in Teaching. The award, coordinated by the Office of the Provost and the Office of Faculty Development, is the most prestigious award given to faculty for teaching excellence. It was established in 1993 to underscore the importance of teaching.
The Gertrude Cox Award for Innovative Excellence in Teaching and Learning with Technology was presented to three faculty members:
Shannon Pratt Phillips, Animal Science
Matthew E. Militello, Leadership, Policy and Adult and Higher Education
Kay Sandberg, Chemistry
The award honors the creative pedagogy of faculty and technical staff and their work in integrating new technologies into effective teaching strategies. The award was first given in the fall of 2002 and is named for Gertrude Cox, "The First Lady of Statistics," who came to NC State in 1940 to establish the university's Department of Statistics.
The Outstanding Teacher Award was presented to the following faculty members:
Tarek N. Aziz, Civil, Construction and Environmental Engineering
Gary D. Beckman, Music
Philip D. Bradford, Textile Engineering, Chemistry and Science
Kimberly A. Bush, Parks, Recreation and Tourism Management
Matthew E. Cooper, Chemical and Biomolecular Engineering
David A. Crouse, Soil Science
Stacy M. De Coster, Sociology and Anthropology
Alina N. Duca, Mathematics
Sinikka G. Elliott, Sociology and Anthropology
James L. Flowers, Agricultural and Extension Education
Andrew A. Fox, Landscape Architecture
Ashok Gopalarathnam, Mechanical and Aerospace Engineering
Brian E. Jackson, Horticultural Science
Hollylynne S. Lee, Mathematics Education
Susanna M. Lee, History
Steven L. Marks, Clinical Science
Lori M. Petrovich, Chemistry
D. Scott Showalter, Accounting
Stacy Wood, Business Management
The award recognizes excellence in teaching at all levels and is a prerequisite for being considered for the Board of Governors Award for Excellence in Teaching and the Alumni Distinguished Professor Award.
Recipients become members of the Academy of Outstanding Teachers for as long as they are NC State faculty. Recognition is given at commencement, the Celebration of Academic Excellence, and the Teaching and Learning Symposium.