Service and Community
Roads Less Traveled: Fall Family Trips off the Beaten Path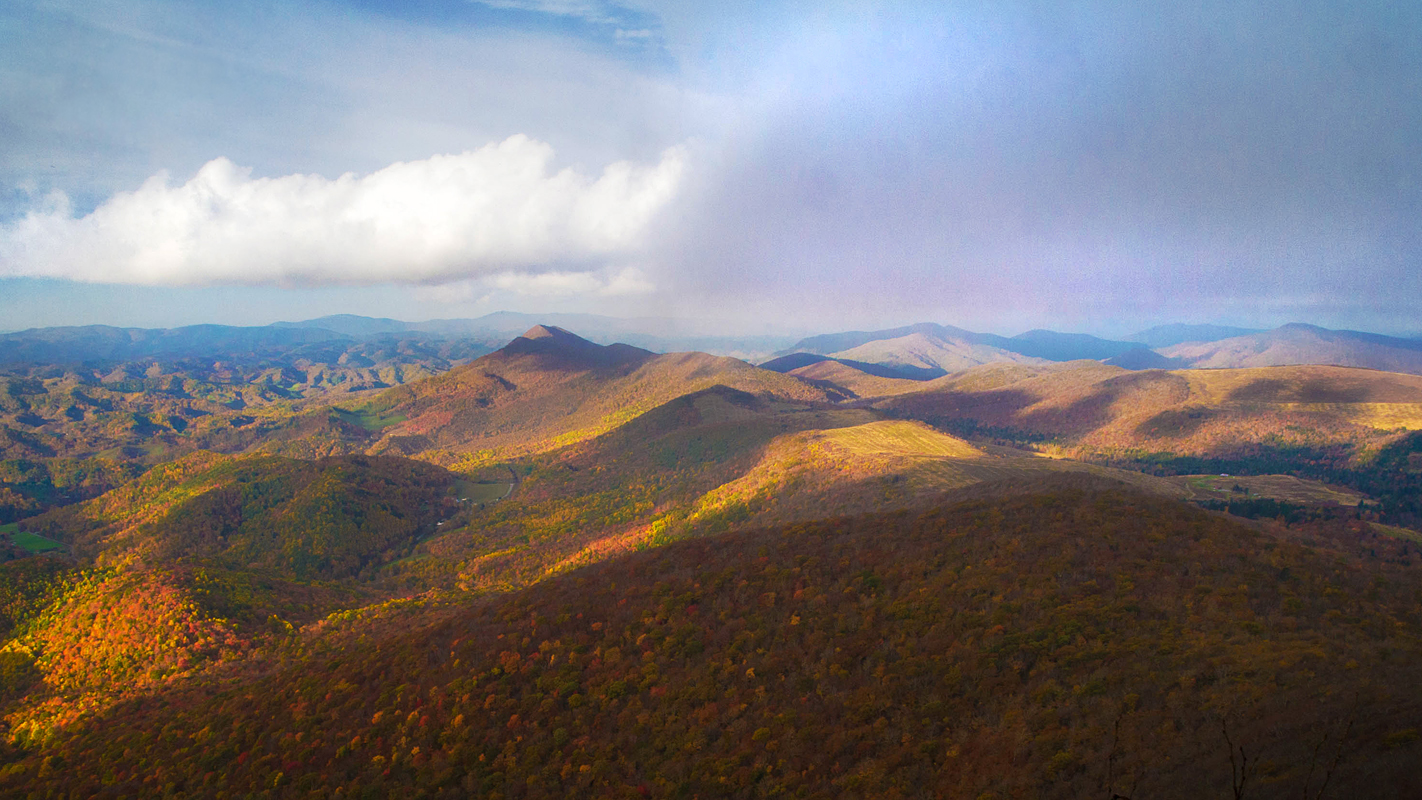 North Carolina families willing to detour from the nation's most-popular national park in the Great Smoky Mountains can find stunning fall colors in a variety of less-visited spots statewide, a forestry expert says.
"North Carolina has a longer fall color season than many other states, so we have a wealth of opportunities to explore the outdoors," says Dr. Robert Bardon, forestry and environmental resources professor with NC State University's College of Natural Resources. "Fall color starts up on the mountain peaks and works its way down to the coast. If you miss it in the mountains, you've still got a chance to catch the color on the coastal plains."
Bardon says this year's weather has set the stage for a rich foliage display, making October an ideal time to get the whole family outdoors.
"Kids especially love to explore new places. You can pick the level of activity that suits your family, whether it's hiking near a waterfall, kayaking at the lake or taking a scenic drive to a fall festival."
Bardon's picks include the many state and national parks in North Carolina, such as the Joyce Kilmer Memorial Forest near Robbinsville, honoring the author whose best-known work begins, "I think that I shall never see a poem lovely as a tree."
The old-growth forest contains more than 100 tree species, including some that are 20 feet in diameter and 100 feet tall. It's a peaceful setting for a leisurely hike and picnic. Robbinsville, west of Asheville, has provided the setting for a number of movies, including "The Fugitive" with Harrison Ford and Tommy Lee Jones, filmed at nearby Cheoah Dam.
For the most dazzling fall color, Bardon suggests areas with a diversity of hardwood species such as oak, hickory, poplar and maple trees.
Brilliant yellow and orange leaves get their brightness from carotenoids, the pigments that give carrots and sweet potatoes their color. Anthocyanin provides rich reds later in the growing season as nighttime temperatures fall. Although both pigments are present in leaves, during the growing season they're overpowered by bright green chlorophyll, Bardon says.
If you're thinking of checking out fall color in the mountains near Asheville or Brevard, he recommends a trip to see picture-perfect waterfalls in DuPont State Forest near Hendersonville.
Mountain hikers in search of new trails can explore Elk Knob State Park near Boone, one of the newest additions to the state park system.
Piedmont residents can find serenity a few minutes' drive away at Eno River State Park, where they can launch a canoe or hike secluded forest trails. Harris Lake State Park, near the Shearon Harris reservoir, offers a bike trail and sensory garden, along with canoeing and hiking.
Triangle residents with more time to decompress can make the hour and a half drive to Medoc Mountain State Park, a fall photo op paradise with a wealth of birdwatcher favorites, including pileated woodpeckers.
Those interested in camping and horseback riding can find space to spare near Elizabethtown at Bladen Lakes State Forest.
In northeastern North Carolina, cast a fishing line at Merchants Millpond State Park near Gatesville, where forest meets swamp.
Looking for color along the coast? Consider a trek to the Croatan National Forest, the only truly coastal forest in the East. Green Swamp Preserve, managed by the Nature Conservancy, is best known for its carnivorous plants and orchids, but it's also "full of hardwoods," Bardon says.
Program the GPS in the RV for Uwharrie National Forest in Montgomery, Randolph and Davidson counties if you're in search of developed campgrounds. Badin Lake is particularly picturesque. No RV? Book a bed and breakfast weekend. Just don't miss the seasonal sights.
"In North Carolina, it's easy to find good fall colors in out-of-the way places," Bardon says.