Faculty and Staff
NC State's Online MBA Program Grabs Top 10 Ranking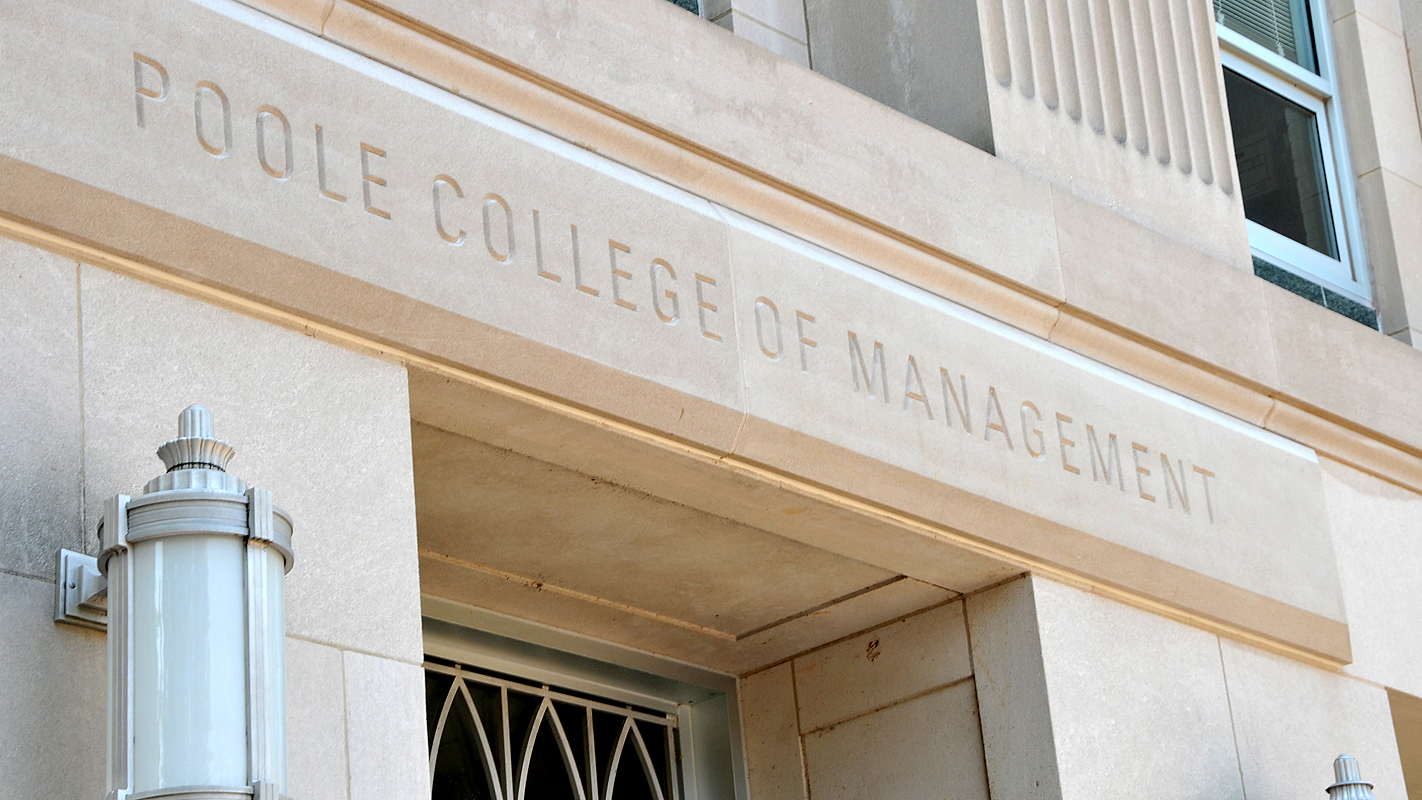 NC State's Jenkins Professional Online MBA program ranks ninth in the United States in U.S. News and World Report's 2015 Best Online MBA Programs rankings, released today.
The new ranking represents the third consecutive year NC State has appeared in the Best Online Graduate Business Programs ranking, but the first time the publication has distinctly ranked online MBA programs. During that time, the Jenkins MBA programs have experienced positive growth in several major rankings, including No. 20 among part-time MBA programs and No. 54 among full-time MBA programs nationwide (Bloomberg Businessweek).
"Our vision for the Jenkins MBA programs includes distinguished leadership in technology and innovation," said Ira Weiss, dean and Stephen P. Zelnak Jr. Chair at the Poole College of Management. "We are excited for the recognition this new ranking provides to our Professional Online MBA program and our mission to educate talented professionals through our hands-on, practical approach to MBA education coupled with our focus on innovation and technology."
"We remain convinced that the future of MBA education depends of designing and delivering quality programs that meet the needs of students and their employers, and our online MBA students get the full NC State Jenkins MBA experience – but with the flexibility that our anytime, anywhere online platform affords," said Steve Allen, associate dean for graduate programs and research at Poole College.
"Since we admitted our first class of online MBA students in fall 2011, the market has responded favorably. In the past year alone, we have seen a 68 percent growth in applications and continue to be impressed with the caliber and diversity of our students," Allen said.
This year's ranking was based on a combination of student engagement, admissions selectivity, peer reputation, faculty credentials, and student services and technology.
The NC State Jenkins MBA program is currently accepting applications for the Professional Online MBA program starting in fall 2015. The NC State Jenkins MBA is available in three formats: full-time, professional evening and professional online.
More information is available at the Jenkins MBA site.