Research and Innovation
CNN Money Lauds NC State Innovators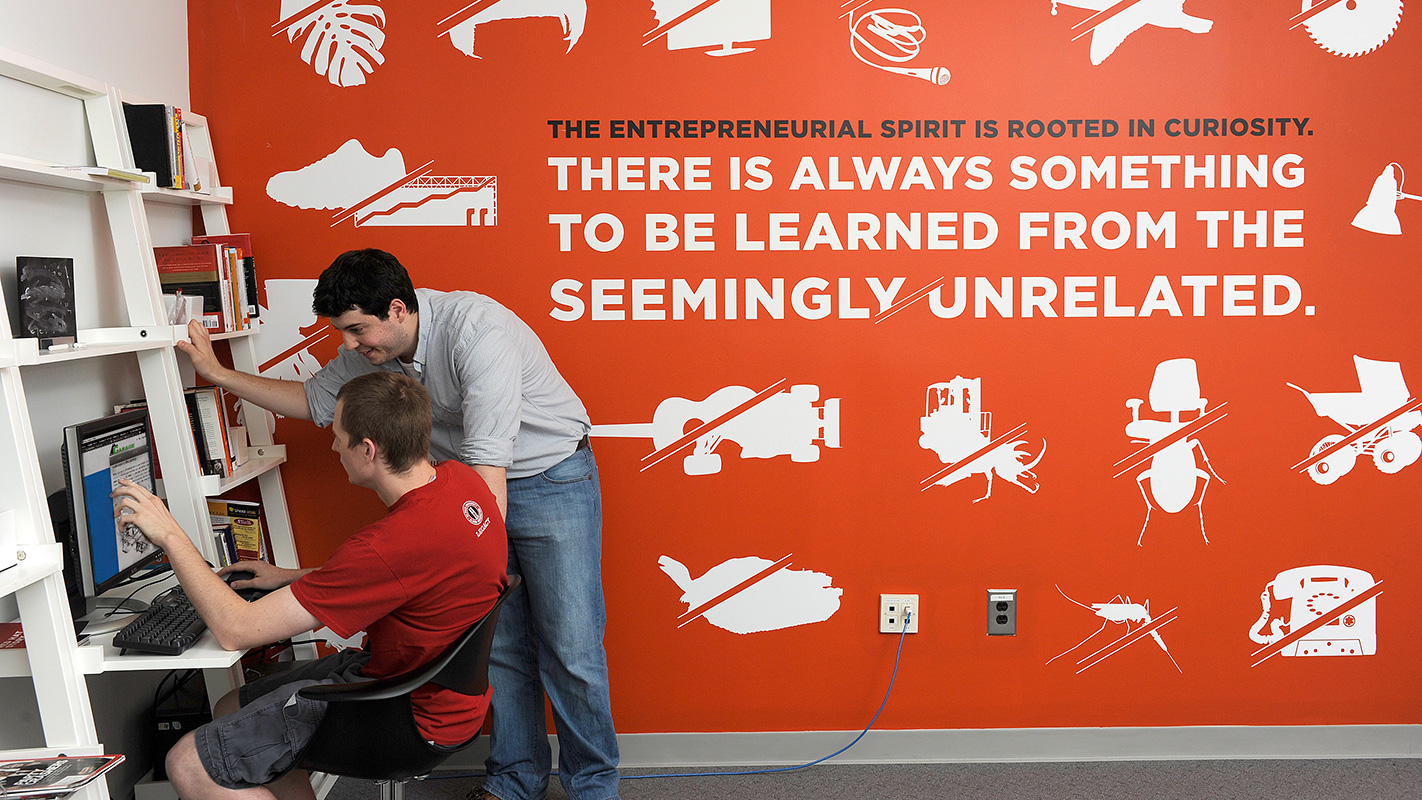 Kudos to CNN Money for highlighting "5 startups that are reimagining the world." And kudos to NC State for driving the innovation behind three of the five.
Matt Tomasulo, who earned a master's of landscape architecture in 2012, is working to get people walking in cities from Santa Fe, N.M., to Atlantic Beach, N.C. His startup, Walk [Your City], has sold more than 5,000 customized signs that say things like, "It's a 12-minute walk to downtown" or, "It's a 5-minute walk to the library."
While working as a teaching fellow in architecture at NC State, Ginger Dosier discovered a type of bacteria that turns into cement when mixed with sand, nutrients and calcium. Her startup, BioMASON, is marketing an environmentally friendly alternative to kiln-fired bricks.
A group of NC State alumni, including Ryan Chan and Scott Bolin, founded Tethis, a startup that has licensed an NC State technology that could make industrial wastewater reusable.