Campus Life
MLK Dream Resounds in Historic Audio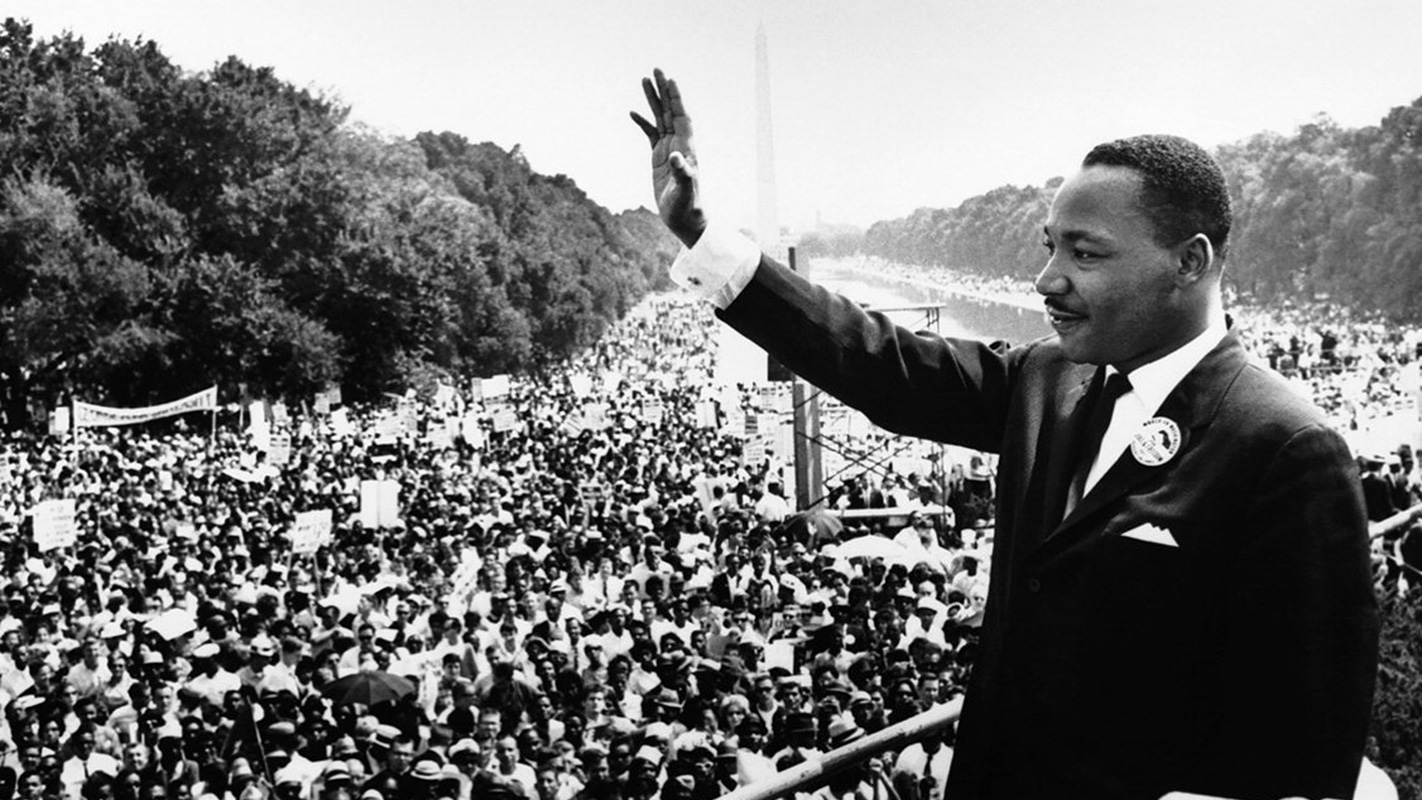 For years, Rocky Mount citizens have told tales about hearing the first rendition of Martin Luther King Jr.'s "I Have a Dream" speech.
On Nov. 27, 1962, nine months before the refrain echoed across the National Mall during the March on Washington, the words rang out in a segregated high school gymnasium in the small North Carolina town.
In a 55-minute address to a packed house of 1,800 local residents, King delivered — for the first time — phrases that would ultimately inspire millions.
Five decades later, that remarkable speech has a new, vastly larger audience. NC State English professor Jason Miller, who discovered an audio tape of the Rocky Mount speech in 2013, is making the restored recording available to the public on a website this fall. He played portions of the tape at an event Aug. 11 at the Hunt Library.
Origin of the Dream
Miller said he discovered a transcript of the Rocky Mount speech a couple of years ago while researching the similarities between King's speeches and the poetry of Langston Hughes for a book project.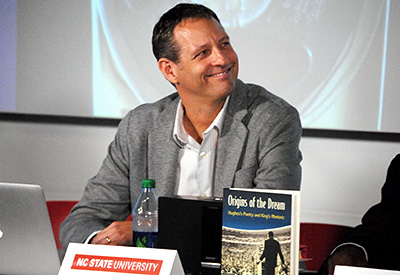 "If there's a transcript, there has to be audio somewhere," Miller reasoned.
An extended search brought him to the Braswell Memorial Library in Rocky Mount, where he came across an old cardboard box containing a reel of 1.5 mm acetate tape. Written inside the box in precise handwriting was the inscription: "Dr. Martin Luther King speech – please do not erase."
The staff at the library told Miller they didn't know where the tape came from.
"I said, 'Let me be the steward and advocate of this tape because everyone needs to know about this," Miller said.
The tape itself was in fairly good condition. When he played it, Miller knew he'd found what he was looking for: a complete recording of a speech that he says captures King at the height of his oratorical prowess.
Miller sought out George Blood, one of the world's leading audio archivists, and drove the tape to his archive room in Philadelphia. Blood restored it as closely as possible to its original condition.
"There are no edits, there are no dubs, there are no missing words in this speech," Miller said. "You can hear the audience's reactions, you can hear Dr. King rap on the podium, you can hear exactly how he enunciated his words, and more importantly, you can hear what I consider to be the most unique speech of his career."
Listening Again
Among the Rocky Mount residents who attended King's speech in 1962 was Herbert Tillman, then a 17-year-old student at Booker T. Washington High School, where King spoke.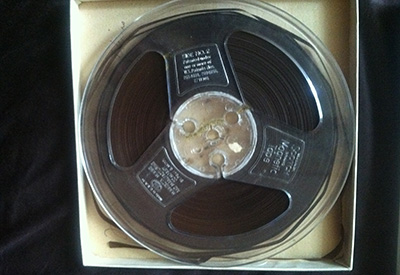 Listening to the recording of the speech at the Hunt Library 52 years later brought back a flood of memories, he said at the event.
"When we first heard of him coming, everybody was so glad and so happy because we couldn't imagine such a great man coming to Rocky Mount to bring us a word of encouragement," Tillman said. "We were still going through quite a bit of racial trauma."
Rocky Mount resident Helen Gay, now 95, catered a dinner organized for King and community leaders before the 1962 speech.
"Dr. King was a really nice, ordinary person," she said after listening to the recording. "He was just like you and me."
This fall, the audio and a full transcript will be available online. Miller said he created 89 annotations for the speech that will be accessible through hyperlinks on the site.
"At NC State, we pride ourselves on making our scholarship accessible and available, so that's why this project finds its home here," Miller said.
Miller is also co-producing a documentary about the King-Hughes connection, "Origin of the Dream," along with Cash Michaels, editor of The Carolinian newspaper, and filmmaker Rebecca Cerese.