Service and Community
Park Scholars Give $2 Million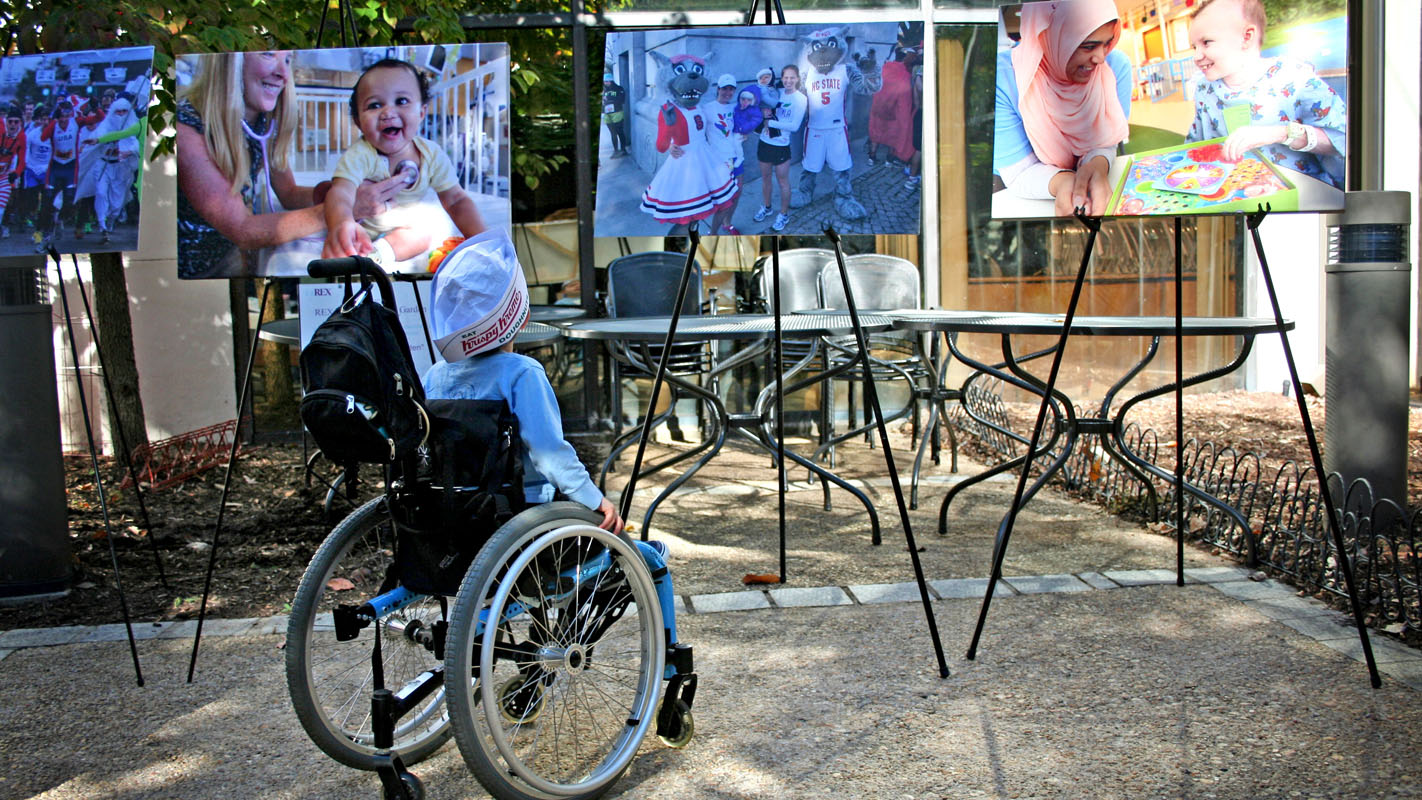 Chris Arbonies admits that it was a stupid idea, challenging other Park Scholars to run from NC State's Belltower on Hillsborough Street to the Krispy Kreme store in downtown Raleigh, eat a dozen doughnuts and then run back.
The goal was to accomplish the feat in less than an hour without throwing up.
The idea was so dumb, says Arbonies, he didn't even participate in the first Krispy Kreme Challenge. A few of his fellow Park Scholars ran it without him on a cold December morning in 2004. But the former Wolfpack men's basketball player will always be credited for initiating an annual event that has captured the imagination of the NC State community, as well as college students and runners from all over the country.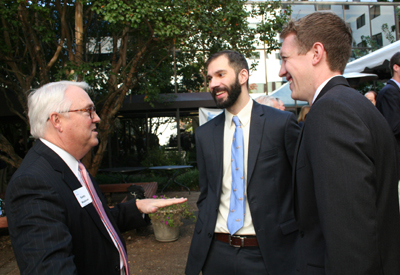 It's now considered to be the top bucket-list item for NC State students to check off while they're here.
"I couldn't be prouder to say that this was my stupid idea," says Arbonies, who is in his second year of residency as a physical medicine and rehabilitation resident at Virginia Commonwealth University Medical Center in Richmond. "None of us had any clue that it would become this big."
Organized by Park Scholars since its inception, the popular informal race serves as a benefit for the UNC Children's Hospital. Last year alone, some 8,000 runners helped raise about $200,000, pushing the overall total funds raised to more than $1 million over the last decade.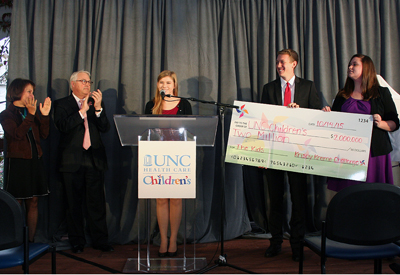 Wednesday morning, this year's Park Scholar race directors went to Raleigh's Rex Hospital — a part of the UNC Healthcare system — to present a $2 million check representing all past proceeds from the race, as well as a commitment to raise an additional $1 million by 2020.
In recognition of that, the 15-room clinic at Rex that provides specialty care for children in the Raleigh area will now be known as the Krispy Kreme Challenge Children's Specialty Clinic.
The race directors were joined by NC State Chancellor Randy Woodson, UNC Chancellor Carol Folt and UNC School of Medicine and N.C. Children's Hospital chief physician Wesley Burks for the announcement.
"This shows that if you give students space to innovate, they can do amazing things," Woodson said.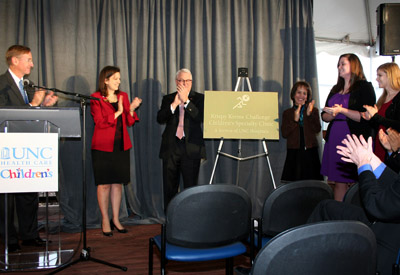 At the event, Woodson took the opportunity to highlight the collaborations between the state's two largest universities, which jointly administer a biomedical engineering department, among other shared programs.
"The fact that we can partner with a sports-rival university is also something to be proud of," Woodson said. "What really matters to us is that our universities collaborate. Carol and I work hard every day to make sure that NC State and Carolina are good partners in research and in education."