Campus Life
Grad Students: A Class of Their Own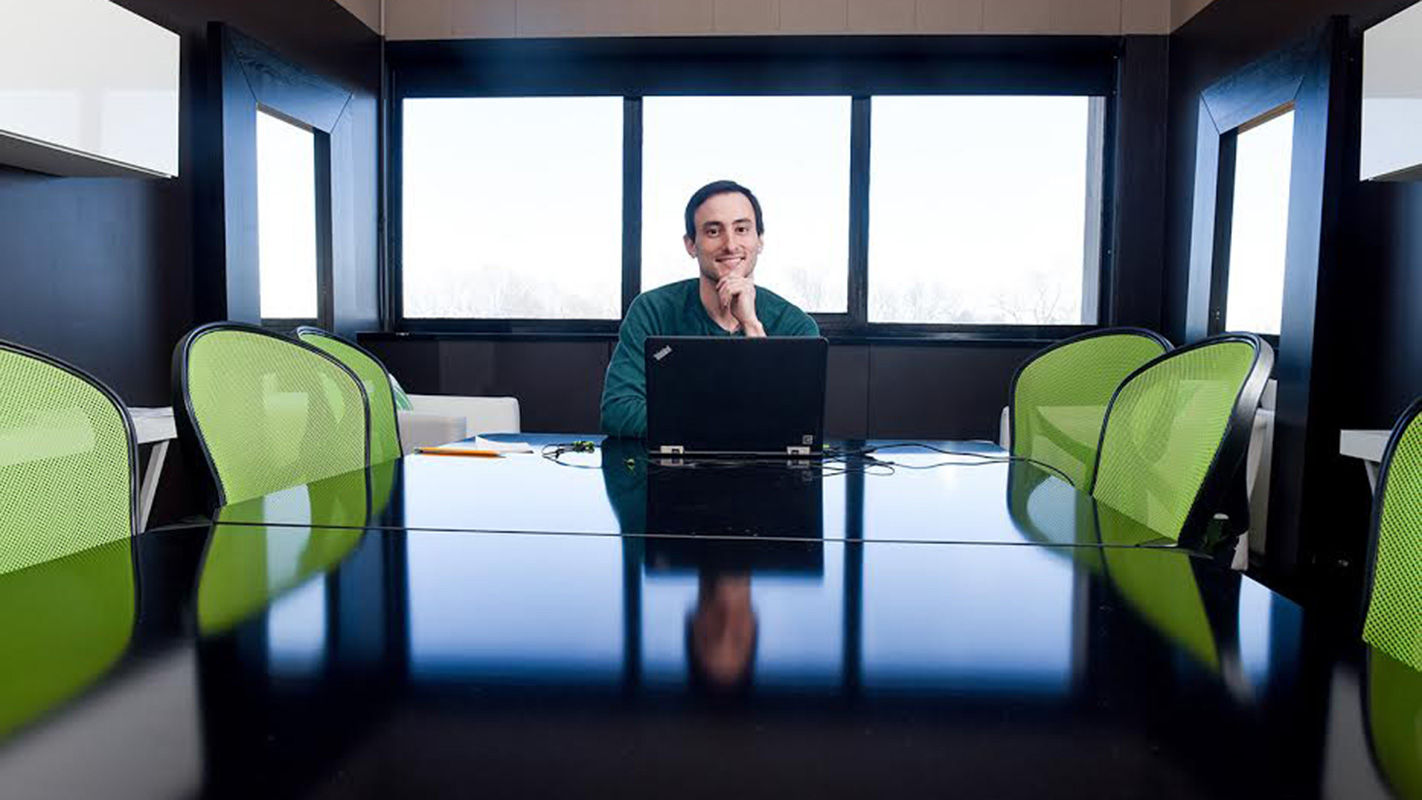 Walking into the classroom for the first meeting of her social psychology course last semester, Taylor Straub was surprised to see a young man at the front of the room, writing on the white board. Surprise quickly turned to apprehension when she learned that her instructor, Richard Yentes, is a graduate student.
Straub, a senior majoring in psychology, worried that Yentes might be unprepared to lead the class. As she listened to him go over the syllabus, she mentally prepared herself for a rough semester.
Luckily, Straub's fears never materialized.
"I was unbelievably satisfied with the quality of his presentation of the information," she says.
Preparing Future Leaders
It's no accident graduate students like Yentes are valued instructors in many classes. NC State spends a lot of time and effort making sure they're ready to take on the classroom through programs such as Preparing Future Leaders (PFL).
Students earning a Certificate of Accomplishment in Teaching through PFL must complete an extensive list of requirements: teach two semesters, attend workshops, write essays, and be observed while teaching. Another PFL program, "Preparing the Professoriate," gives Ph.D. students hands-on teaching opportunities under the direction of distinguished faculty mentors recognized for their teaching skills.
Straub's positive comments about her instructor were echoed by undergraduate students in numerous disciplines.
Caslee Sims, a junior in communication media, says of his instructor, "If she didn't tell us she was a grad student, we wouldn't have known that she was."
"I loved my Stat 311 class that was taught by a graduate student, says Emma Marand, a sophomore in human biology. "The class was engaging and the notes were easy to follow."
"It was a good experience. It was fun," says Haley Millard, a junior who is currently in between majors. "College students know how to teach other college students."
Approachable
Brooke Clemmons, graduate services coordinator for the Department of Applied Ecology, understands why undergraduate students might like graduate student instructors.
"They're closer in age, so it's easy for them to relate to each other," she says. "That closeness in age probably makes the instructors more approachable."
Derek Welsh, graduate services coordinator for the Department of Accounting, also noted the approachability of graduate students.  
"I'm not sure why, but a lot of undergraduates are afraid to actually approach their professor," Welsh says. "They may feel that their question might embarrass them or illuminate a flaw in their thinking, so working with a fellow student, even if they're graduate-level, tends to be less stressful for them."
Value Added
Graduate program coordinators like Clemmons and Welsh work with graduate student instructors to improve their organization, time management and teaching skills. Lab managers and professors are also valuable resources for graduate students as they learn how to teach.
Yentes says he has several techniques for keeping students engaged in the classroom. He is informal and approachable, he says, and willing to admit if he doesn't know the answer to a student's question.
"When designing a course and preparing a lecture I try to think about value added. Anyone can read a textbook – although some don't – so the question I ask myself is, 'What can my lectures offer students that reading the book does not already provide them?'"