Campus Life
Pomp and Pride at Lavender Graduation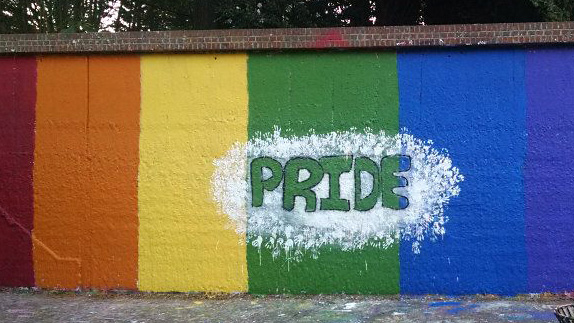 Registration is now open through April 1 for the 2016 Lavender Graduation, an annual ceremony to recognize and celebrate the accomplishments of NC State's LGBT graduates.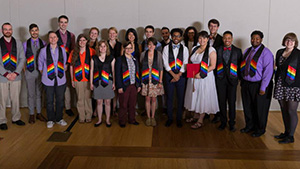 Any lesbian, gay, bisexual or transgender undergraduate or graduate student who is graduating this spring, summer or fall is welcome to participate. You don't need to be involved with NC State's GLBT Center in order to participate.
The campus community is invited to attend the event to support the university's LGBT students. Lavender Graduation will be held 7 p.m. Tuesday, April 19, in the Talley Piedmont Mountains Ballroom.
The Lavender Graduation ceremony was created by educator Ronni Sanlo at the University of Michigan in 1995 and is now held at more than 100 colleges and universities nationwide.
Sanlo, then living in Miami, lost custody of her two young children in 1979 after she came out as a lesbian. Her story is told in the award-winning 2014 documentary, A Letter to Anita, directed by filmmaker Andrea Meyerson.