Events
Mind the Parking Notices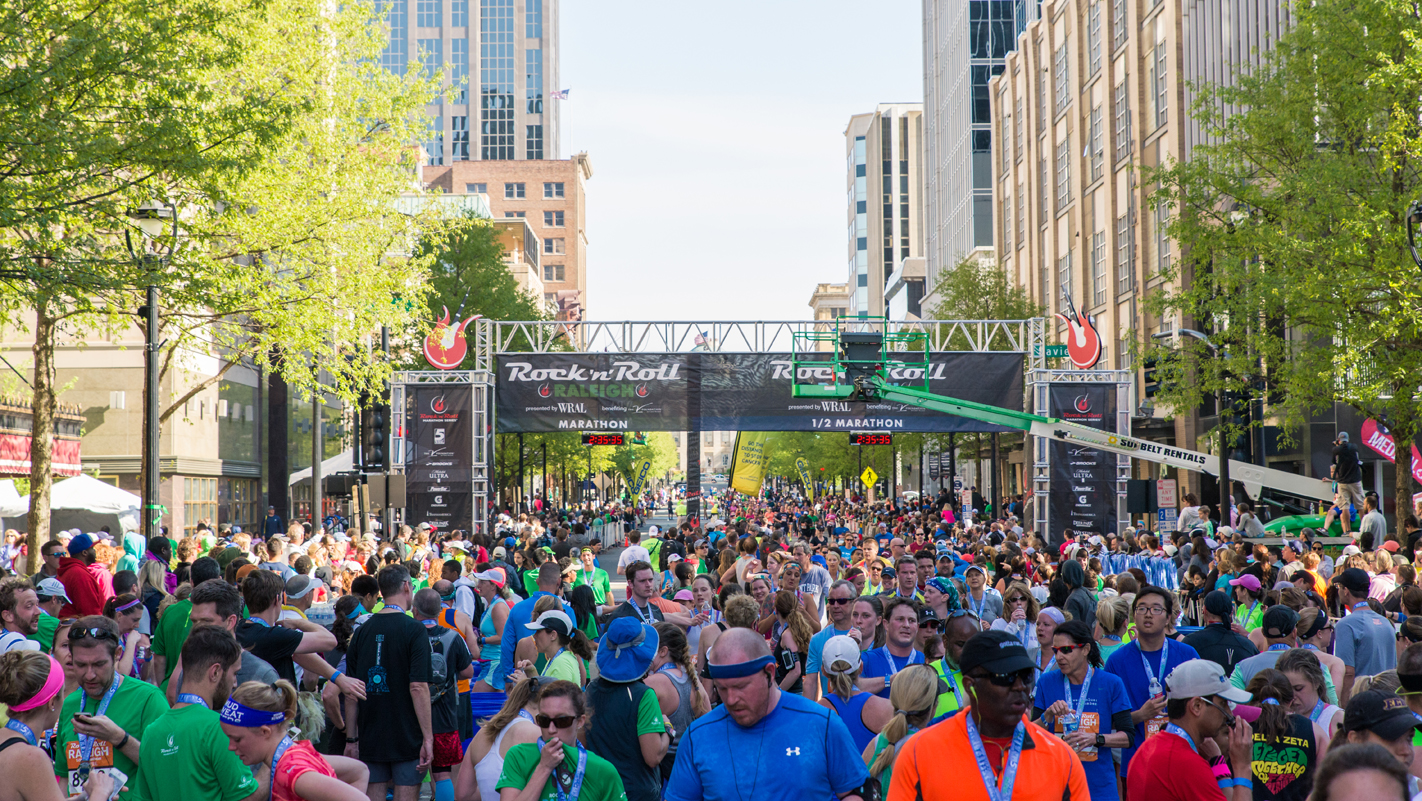 Careful where you leave your car this weekend on Centennial Campus, including the Dix portion of the property.
The third-annual Rock-N-Roll Raleigh races will sweep across campus Sunday morning, and all cars parked along the race route from 3 a.m. until 1 p.m. will be towed at the owner's expense. Please take note of any "No Parking" signs along the race route to avoid any inconveniences.  Road closure notices have been distributed to affected areas along the way to minimize the possibility of towing.
Sunday's marathon and half marathon will touch NC State's campus along Hillsborough Street, Western Boulevard and Pullen Road, while the latter half of the marathon will wend its way through Centennial Campus, Avent Ferry Road and Lake Johnson.
Saturday's 5K race will be held at the Dorthea Dix Hospital property adjacent to NC State's campus, along with the Spring Hill area, but is not expected to affect traffic on Centennial Campus.
Downloadable maps, road closures, alternate traffic routes and meter points are available on the Rock-N-Roll Raleigh website.
The campus community should also know that Sunday's races will include concert stages every one to two miles, which will include a variety of musical acts who will perform throughout the day.
Both the marathon and half marathon begin in downtown Raleigh at 7 a.m. The weekend-long event concludes with a post-race party and concert, featuring St. Lucia, at the Red Hat Amphitheater.
For the third consecutive year, the V Foundation for Cancer Research, which was founded by former NC State men's basketball coach Jim Valvano, is the featured charity partner for the race.