Students
Come See NC State's Corpse Flower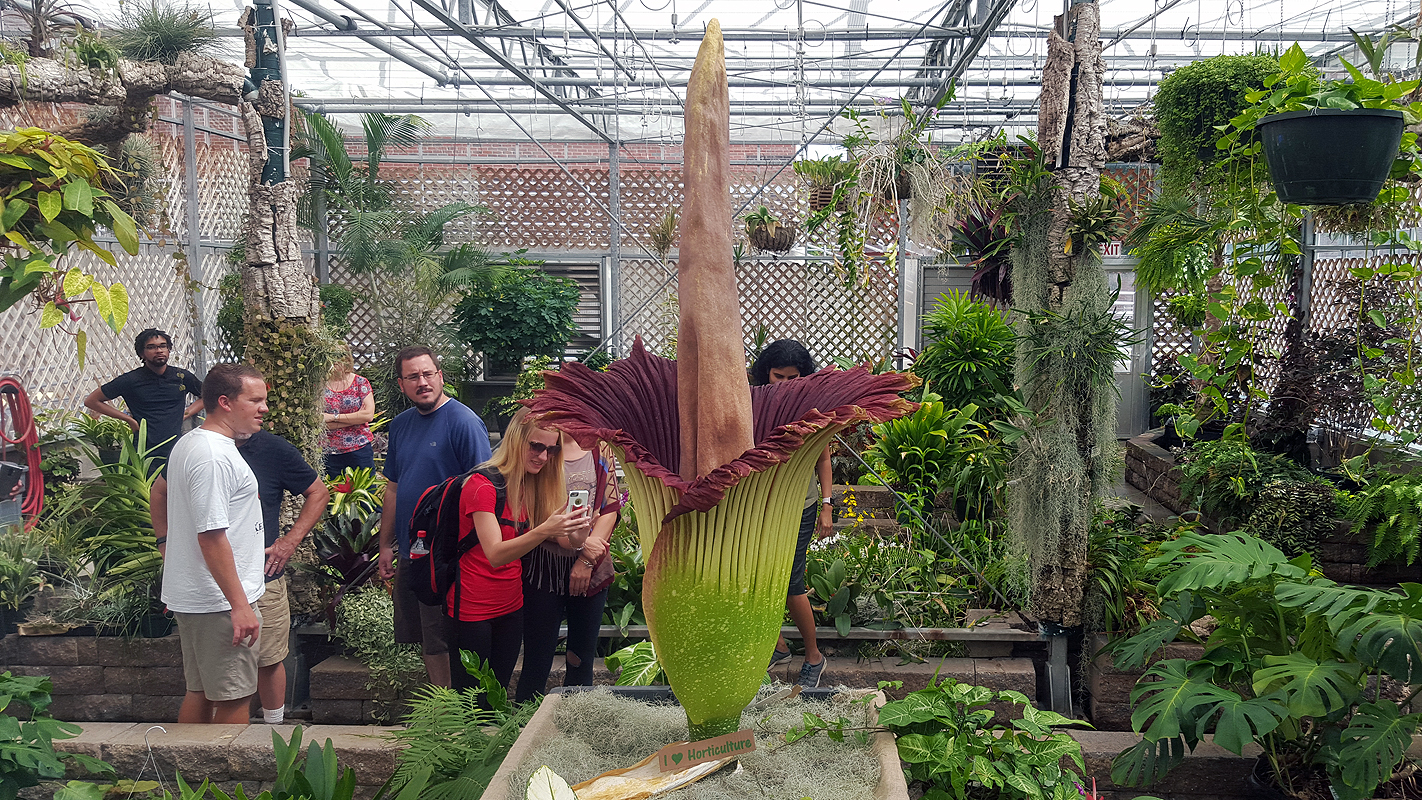 Editor's note (11 a.m., 9/24/2016): The bloom of the titan arum only lasts 36-48 hours, so please check the live webcam to make sure its still in bloom before visiting campus.
For most of Friday afternoon a steady stream of plant science and horticulture students, faculty, family and friends filed their way through the tight quarters of the Marye Anne Fox Teaching Greenhouses off Yarbrough Drive to see a rare and stinky sight.
About 3 a.m. Friday, Brandon Huber's titan arum named Lupin bloomed for the first time, in all its roadkill glory.
It's taken nine years for Huber, in his final year of earning his master's degree in horticultural science and plant breeding, to get to this point and it was an event so monumental that his parents and brother drove down from Philadelphia just to see the rare six-foot tall flower unveil its burgundy bloom.
And now, the general public is invited to see—and smell—it all weekend.
The greenhouse where Lupin lives will be open from 9 a.m. until 6 p.m. on Saturday and 9 a.m. until 5 p.m. on Sunday. Park in the Dan Allen Deck or along Yarbrough Drive and look for the greenhouses. There will be signage and volunteers to point you in the right direction, though don't be afraid to follow your nose.
The plant will be at its ripest, smell wise, this weekend, and visitors will get a chance to learn about one of nature's oddest plants. Follow along and post pictures on social media at #Lupin2016.
You can't touch it, but feel free to snap and sniff all you like.