Spellings to Give NC State Fall Commencement Speech
Margaret Spellings, president of the 17-campus University of North Carolina system, will deliver North Carolina State University's commencement address on Friday, Dec. 16 at 9 a.m. in the PNC Arena in Raleigh.
During the ceremony, Chancellor Randy Woodson will confer an honorary degree on Mildred Dresselhaus, an MIT physics and electrical engineering professor recognized for her groundbreaking work in carbon science.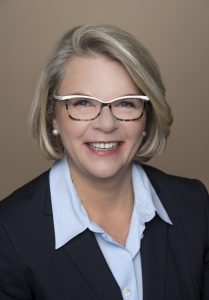 Spellings took office as the UNC system president on March 1. Nationally known as an education thought leader and public policy expert, she previously served as president of the George W. Bush Presidential Center in Dallas, Texas; U.S. Secretary of Education; and White House Domestic Policy Advisor for George W. Bush.
She also has served as president and CEO of Margaret Spellings & Company, president of the U.S. Chamber of Commerce Foundation and as senior advisor to then-Governor George W. Bush of Texas. She is a graduate of the University of Houston, where she earned a bachelor's degree in political science. She also received an honorary doctorate and Distinguished Alumna award from the university in 2006.
Dresselhaus, known as the "queen of carbon," established the foundation for carbon science and nanostructures. Her work also led to a resurgence in thermoelectrics research.
A native of the Bronx, New York, Dresselhaus completed a Ph.D. at the University of Chicago. Her postdoctoral work at Cornell University led to a fundamental understanding of the electronic structure of semi-metals. She joined MIT's faculty and eventually became an Institute Professor. She has served as director of the U.S. Department of Energy's Office of Science and as an officer in national science organizations.
Dresselhaus' awards include the National Medal of Science, Nicholson Medal for Humanitarian Service, Compton Award, Fermi Prize, Kavli Prize and U.S. Presidential Medal of Freedom. She remains involved in promoting women's increased participation in science and engineering.
-30-