Campus Life
More Stores Change Name to Wolfpack Outfitters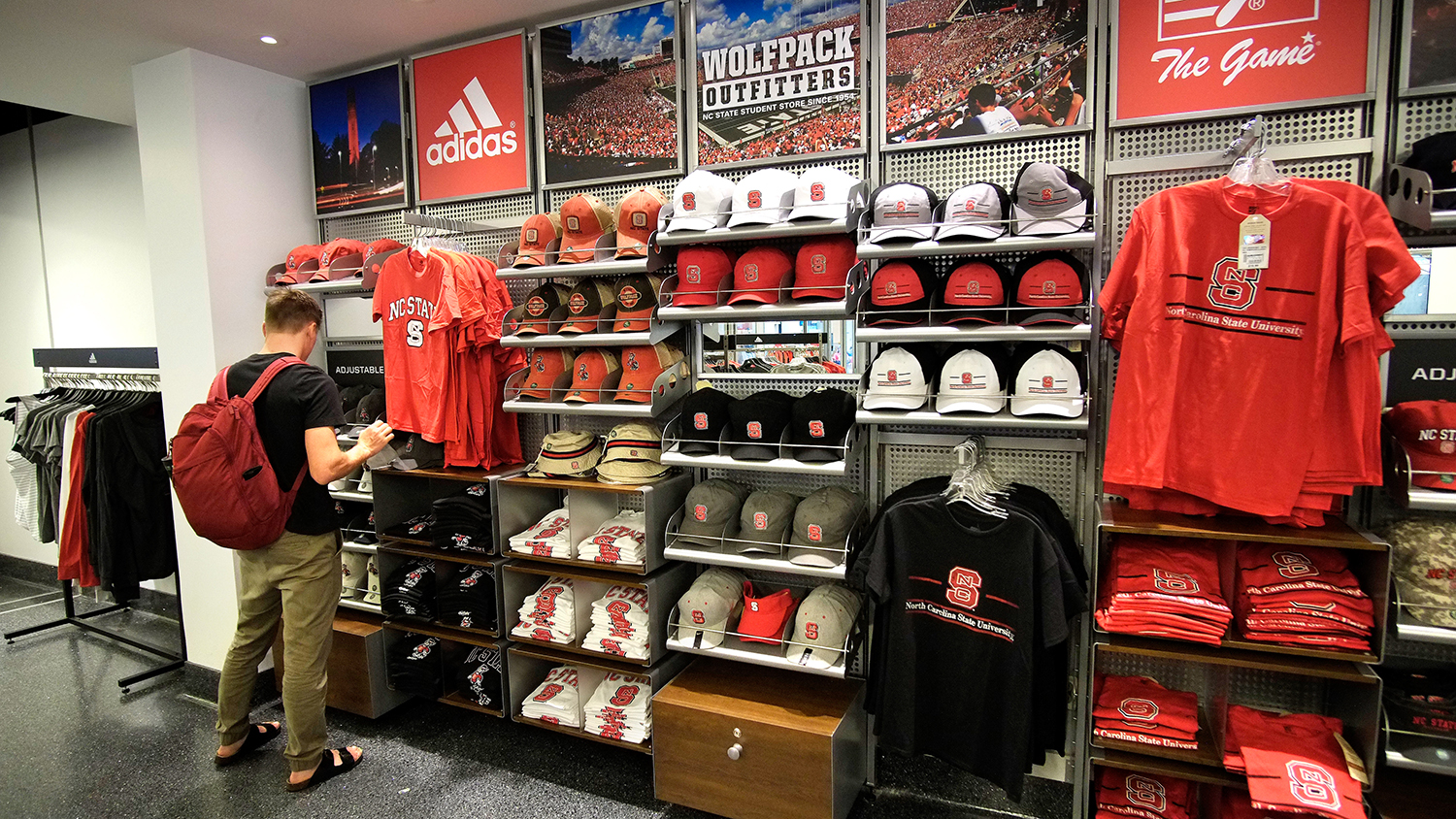 Stores that sell NC State supplies and merchandise will go by Wolfpack Outfitters starting this year.
The main store at the Talley Student Union already uses the name. Pack Shop at Wolf Ridge on Centennial Campus will adopt it over the summer, according to Campus Enterprises. State Stuff Stores that sell merchandise and concessions at Carter-Finley Stadium, Doak Field at Dail Park, Reynolds Coliseum and PNC Arena will also become Wolfpack Outfitters.
The change is part of a move to "provide consistency among our Wolfpack Outfitters locations," says Jeff Halliburton, director of NC State Stores. Customers will "feel they are getting the same experience regardless of where they are on campus." NC State Stores, previously known as NC State Bookstores, is the umbrella organization that operates Wolfpack Outfitters.
State of the Art and Wolf Xpress in Talley Student Union will keep their names.