Campus Life
Libraries to Demo Motion Capture Smartsuit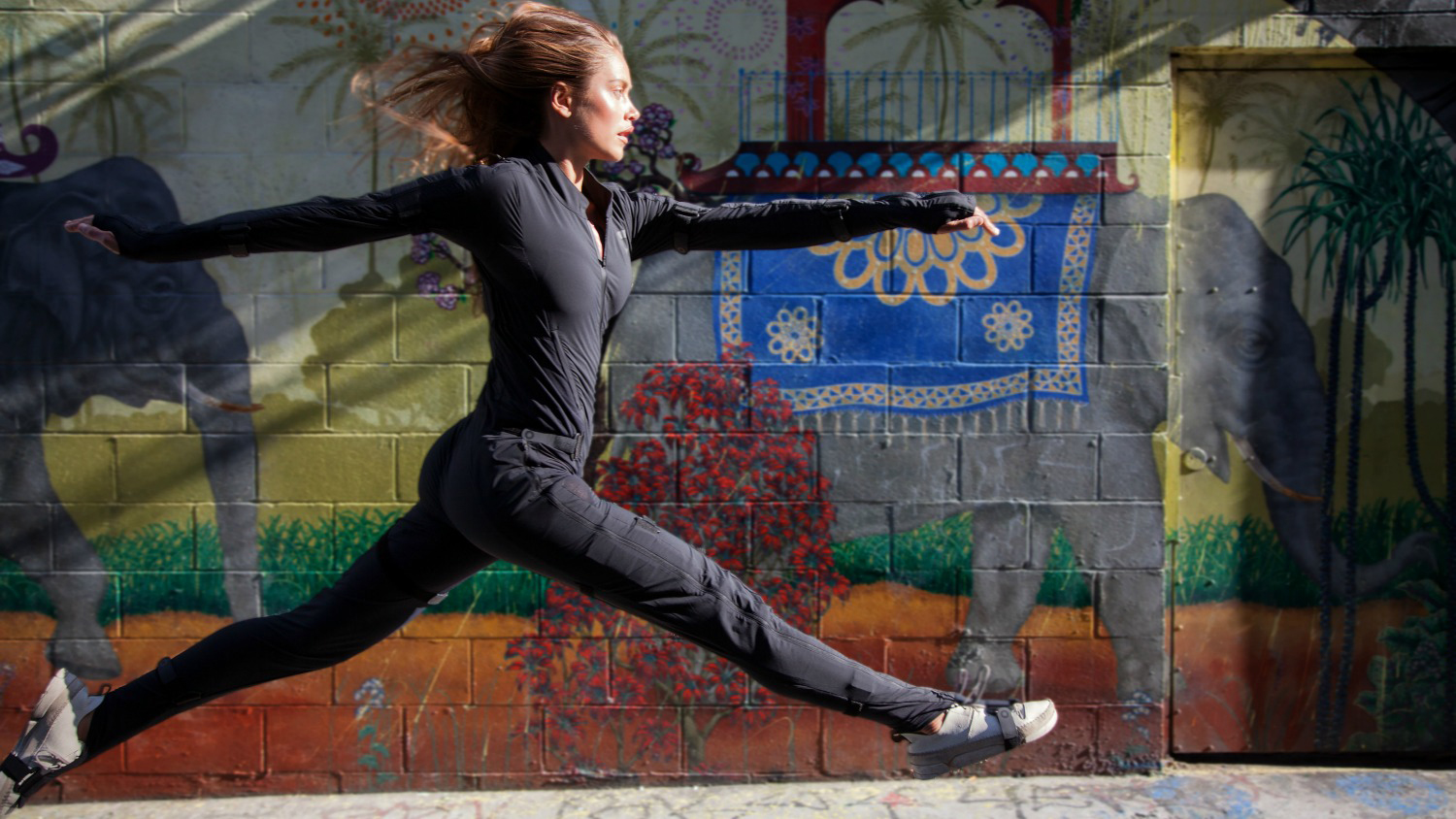 The Rokoko Smartsuit Pro looks like a fashion statement – a black jumpsuit with sleeves that extend to the palm and straps that go around the foot. However, it is no simple outfit: It's a mobile motion capture studio that transmits the wearer's movements in real time.
The D.H. Hill Library will host a demonstration of the suit on July 26 (register online). The technology has exciting implications for NC State, says Mike Nutt, director of visualization services for NCSU Libraries.
"A lot of people might not have ever considered what to do with a motion capture studio because it was so far out of the realm of possibility," he says. "What happens when the libraries make that possible for them?"
Next week's demonstration will be a webinar with a question-and-answer session. Faculty, early-career researchers, the university's virtual reality interest group, campus technology partners and others are welcome. If there is interest, the libraries will try to get a suit to experiment with, says Chris Erdmann, chief strategist for research collaboration.
Obvious uses for the suit include gaming and moviemaking, but Erdmann says he wants everyone on campus to brainstorm uses. Dance groups could use the suit to improve techniques, he says. Athletes could examine their stances when throwing or kicking. Companies that partner with NC State in research might also find uses for the technology. This is Rokoko's first demonstration at a university library, Erdmann says, meaning NC State is itself a test case for the suit's potential in an academic setting.
Library staff have a list of questions about the suit, such as how to set up accounts so people around campus could use it. A suit would join other virtual reality and augmented reality equipment available to borrow. The program is part of the libraries' efforts to "democratize access to technology," making it accessible to everyone, NCSU Libraries fellow Peter Schreiner says.
"Anyone can come to the library and use our technology whether they are in a program or it's just a hobby," Schreiner says. "Or maybe they just walk in and say, 'Oh, the library does this? Maybe I could try it.'"
The libraries strive to connect departments and groups on campus and that's why the D.H. Hill Library is trying to "get those feelers out" to see who would use a Rokoko Smartsuit, Nutt says. The demonstration is also a way to introduce people to what the libraries offer other than books.
"This is a 'library of the future' kind of activity," Erdmann says.