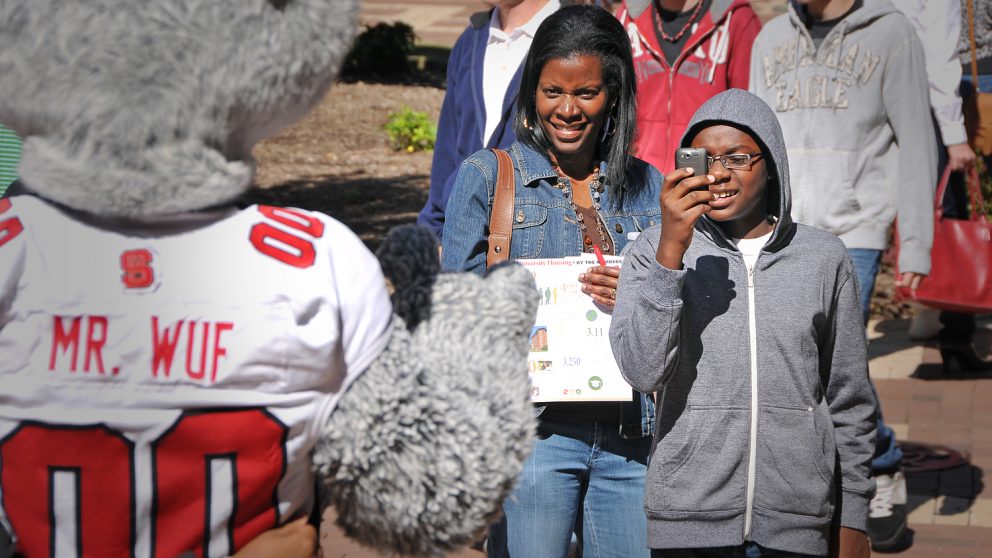 North Carolina State University will welcome thousands of prospective students and their families to campus during an annual Open House from 9 a.m. to 2 p.m. this Saturday, Oct. 14.
Participants can learn about admissions, academics, housing, dining, and campus organizations and activities. There is no formal schedule for the event, allowing visitors to choose sessions that match their interests and explore the campus at their own pace.
Events will be held on both the Main and Centennial campuses. All sessions are free and open to the public. Preferred parking locations are the Coliseum, Dan Allen, Monteith, Oval West and Partners Way decks.
For more information, visit https://www.ncsu.edu/openhouse. Guides with maps, parking and transportation information are available online and as mobile apps.