Faculty and Staff
In Memoriam: Banks C. Talley Jr.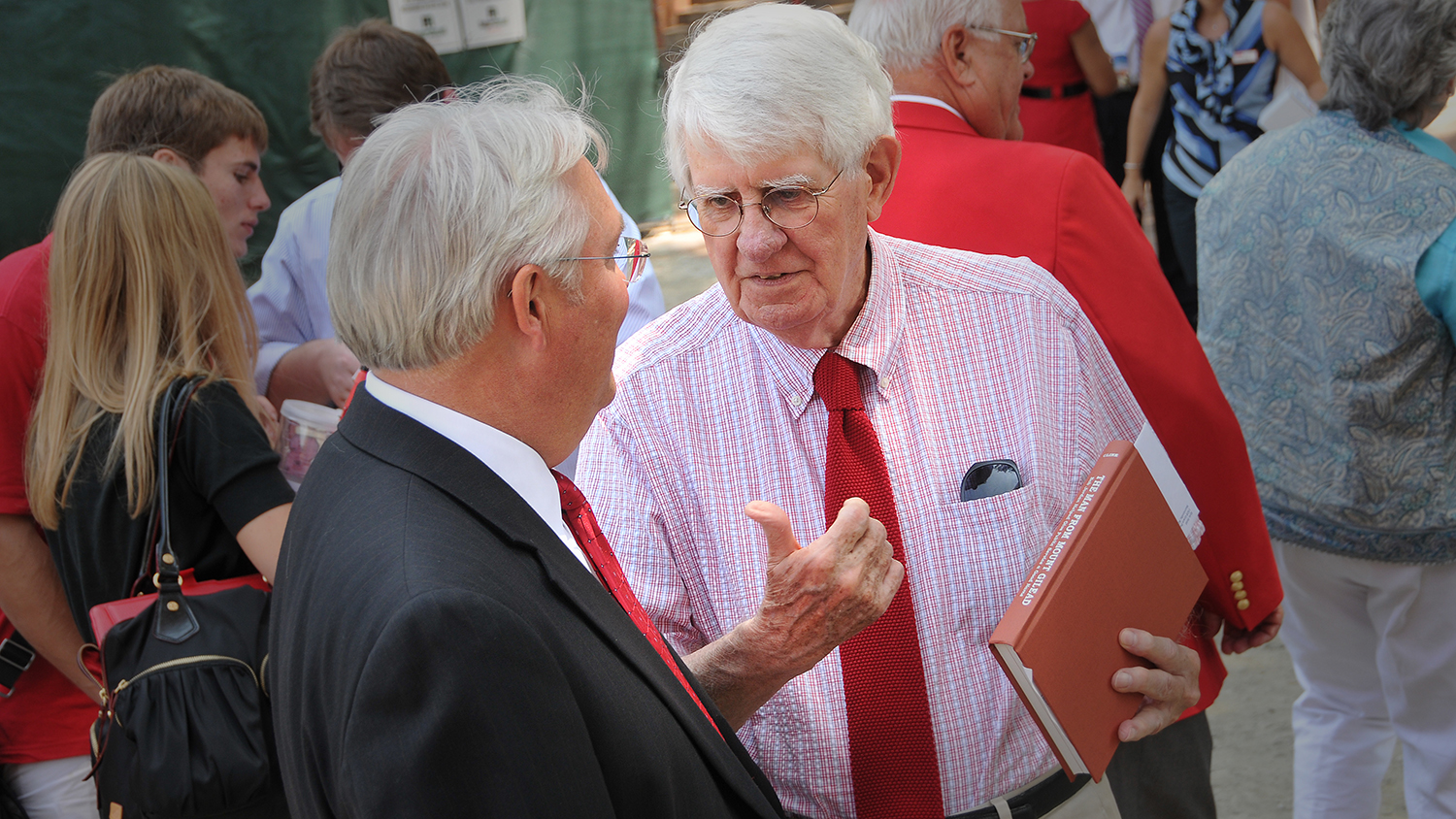 No one had a bigger impact on merging NC State's historical strengths in agricultural and engineering with the arts than Banks C. Talley Jr.
The long-time vice chancellor for student affairs and the namesake of the Talley Student Union dedicated much of his five decades of service to the university to introducing students—many from rural backgrounds—to various forms of high culture, from the Friends of the College concert series to Thompson and Stewart theatres to the opening on an on-campus museum for art and design in the building that now bears his name.
Talley died last Thursday at his home in Raleigh. He was 90.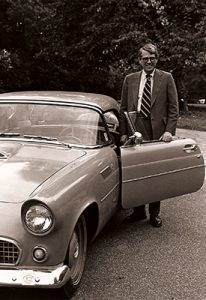 He came to NC State in 1951 on the recommendation of William Friday shortly after graduating from the University of North Carolina at Chapel Hill, where he had enrolled following his U.S. Army service in the Philippines during World War II.
For the next half century, he was associated with the university, though he took a few breaks in between to serve as the first chief of staff for Gov. Jim Hunt, to serve as executive director of the North Carolina Symphony and to serve a one-year stint with the National Trust for Historic Preservation.
But he always returned to Raleigh, where he had rooted his family and where he had developed an affinity for the students of NC State. His career spanned five chancellors and coincided with major cultural shifts, including the increase in the number of women in the student body, integration and the struggle for civil rights, and protests over the Vietnam War.
His goal was to encourage students from all backgrounds to focus on all aspects of a college education, from academics to athletics to a variety of cultural activities that he helped attract from all over the world. During his time at the university, NC State opened dedicated spaces for music, dance, theatre and crafts, enriching the educational experiences of multiple generations of students.
"I think that the students that come to this institution ought to have a broadly based education," Talley said in a 2011 interview.
The native of Bennettsville, South Carolina, helped create the Division of Student Affairs and led it from 1969 to 1983, first as dean and later as vice chancellor. After that year of service ended, he officially retired from NC State, but remained active through the years, returning as the director of special projects and vice chancellor emeritus for Arts NC State, where he helped raise money to create a new home for the Gregg Museum.
The University Student Center, which opened in 1972 between Reynolds Coliseum and the Student Supply Stores, was re-named in his honor in 1998. In recent years, it was significantly renovated and updated, changes that Talley saw and heartily endorsed. He attended the rededication ceremony on Sept. 9, 2015, and the grand opening of the Gregg Museum of Art & Design on Hillsborough Street in August.
Talley worked with close friend Henry Bowers in developing the Friends of the College concert series, which brought orchestras and other fine entertainment from around the world to Reynolds Coliseum for a nominal seasonal price that began at $7 per year.
"Banks was an amazing person," said retired Vice Chancellor for Student Affairs Tom Stafford, who began working for Talley in 1971. "He had special skills with people, especially students, and for making things happen.
"He had a special appreciation for the arts and bringing them to this campus. He was committed to developing the leadership skills of the students on campus. He advised and mentored hundreds and thousands of young people to become more than just students, but well-rounded citizens of the world."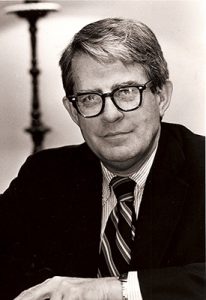 Talley was committed to making NC State a more diverse campus, creating opportunities for students, staff and faculty of all backgrounds.
"He was a strong advocate for all students," said retired Vice Chancellor for Finance and Business George Worsley, another longtime friend. "And he was quite vocal that students should receive a rounded education, that the arts were just as important to their educational experience as athletics and other activities on campus.
"He always argued for that balance."
Talley's life will be remembered during a 2:30 p.m. memorial service St. Michael's Episcopal Church, 1520 Canterbury Rd., Raleigh, NC on Nov. 7 with a family reception following.
In lieu of flowers, memorial donations may be made to the Mordecai Square Historical Society, Inc., the Gregg Museum or the North Carolina Symphony.