NC State Expands HQ Raleigh Partnership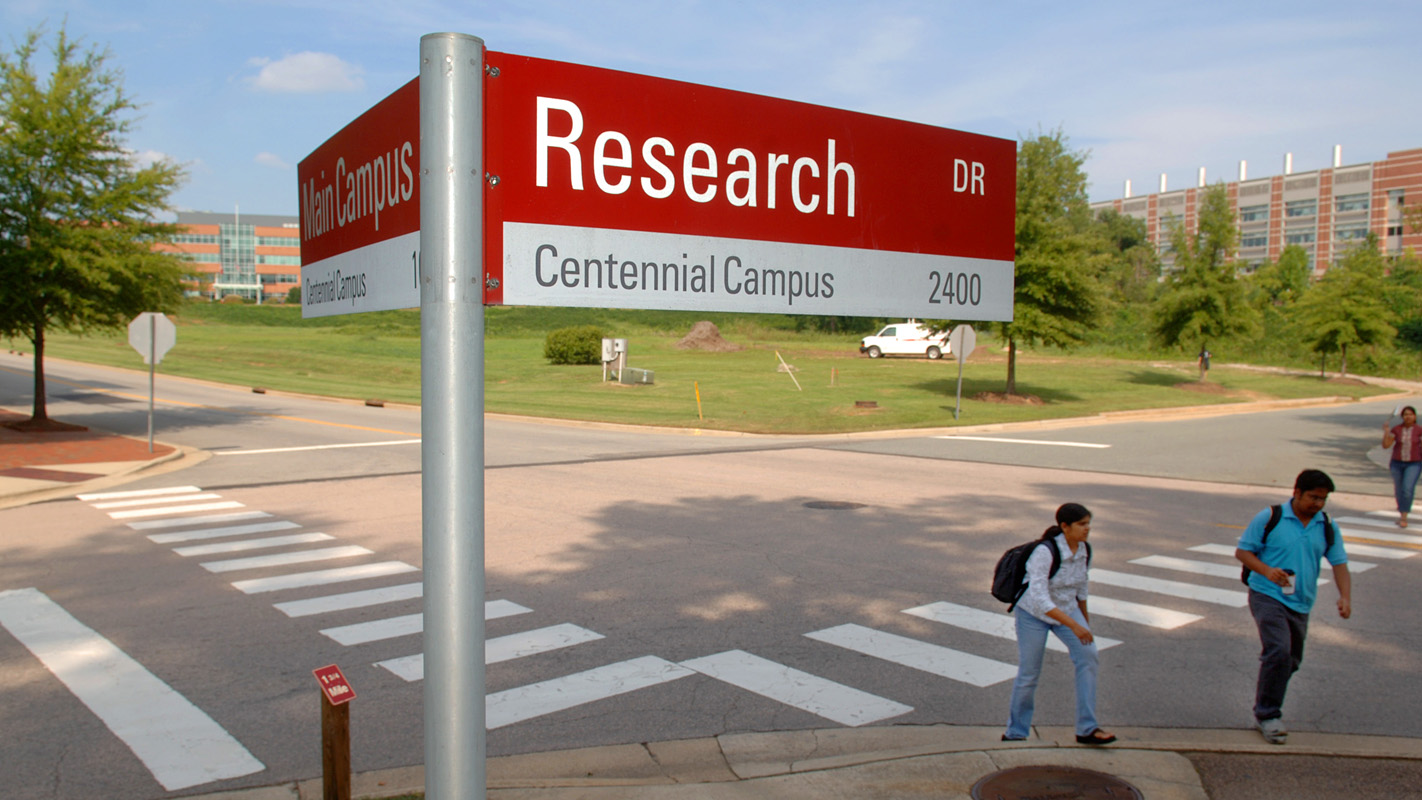 A partnership expansion on North Carolina State University's Centennial Campus will offer a broad range of workspaces and collaboration for both students and professionals seeking a highly dynamic and inspiring work environment.
The partnership will repurpose approximately 20,000 square feet of industrial space in the Partners I building on Centennial Campus as the new home to NC State's popular Entrepreneurship Garage program, while providing HQ Raleigh, an innovation-space firm headquartered in Raleigh, North Carolina, another location for its growing entrepreneurial co-working space ecosystem in the Triangle.
"In the spirit of 'Think and Do,' this partnership with HQ Raleigh supports our goal of having aspiring NC State student entrepreneurs interacting daily with 'real world' entrepreneurs on our campus," said Tom Miller, NC State's senior vice provost for academic outreach and entrepreneurship. "It builds upon the many collaborative efforts we've undertaken with HQ Raleigh over the years, particularly the great success of the NC State Entrepreneurship Clinic spearheaded by the Poole College of Management. This is a big step forward that will catalyze the growth of our startup ecosystem and in turn contribute to the economic vibrancy of our state and region."
The partnership allows the university to expand the existing relationship between HQ Raleigh and NC State's Entrepreneurship Clinic, currently located in HQ Raleigh's Warehouse District space.
"NC State has been an invaluable partner for HQ Raleigh since our inception seven years ago including housing NC State's Entrepreneurship Clinic and multiple programmatic collaborations," said Christopher Gergen, one of HQ Raleigh's co-founders. "This new chapter in our partnership marks an incredible opportunity to expand our reach and deepen our impact for NC State students, within Raleigh, and across the Triangle."
NC State's Centennial Campus is a unique collaboration of university, public and private partners working together to promote the university's research and academic mission and the economic development of the region and the state. Centennial Campus currently is home to private development of office, lab, hotel and residential space.
HQ Raleigh serves as a catalyst entrepreneurial co-working space that links entrepreneurs with the resources and relationships needed to foster innovation, growth and impact. First established in the warehouse district in downtown Raleigh, HQ Raleigh has multiple spaces in Raleigh with additional growth occurring in 2019.