Pack the Polls
NC State will host an on-campus early-voting site for students, faculty, staff and members of the community.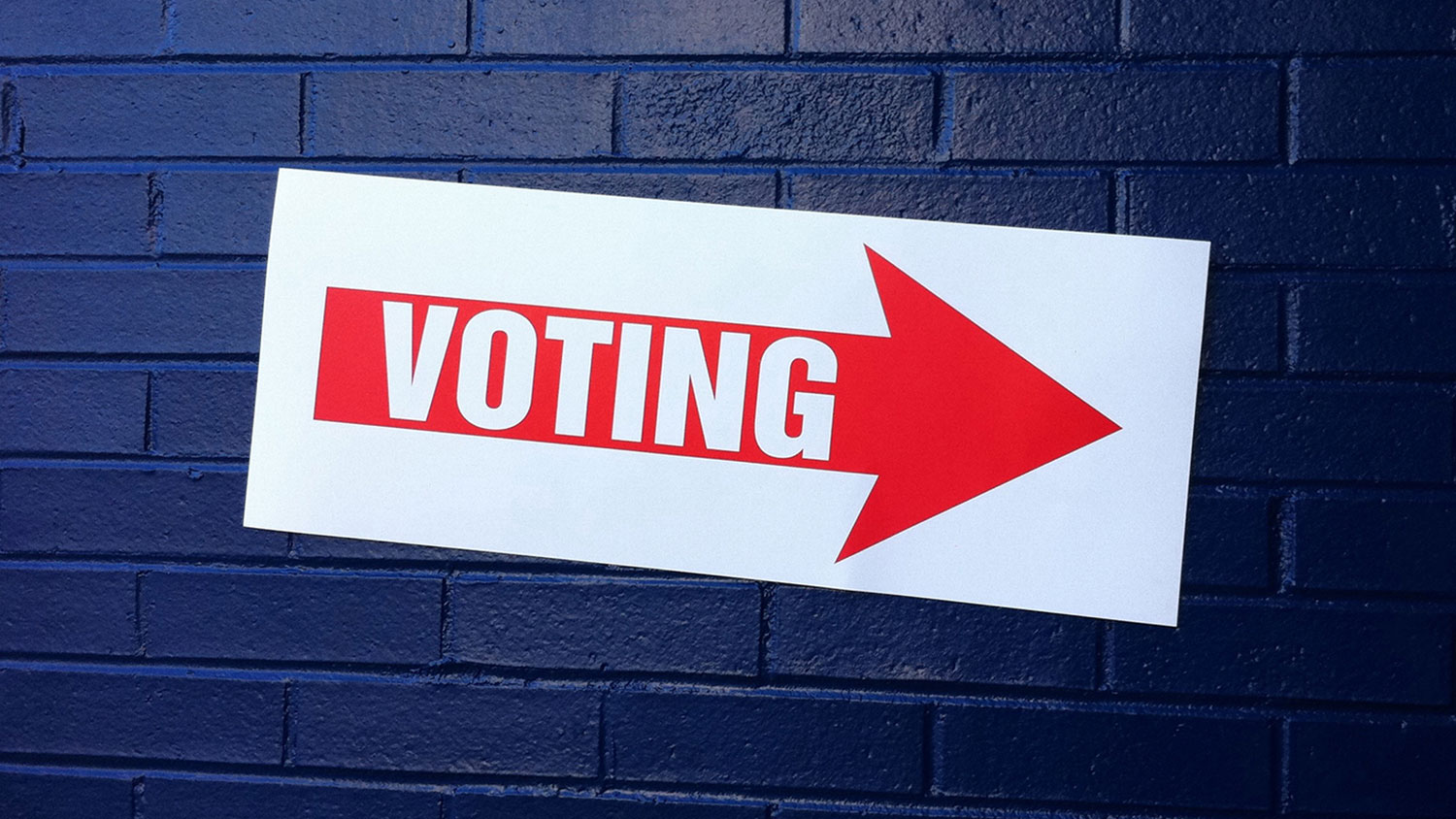 As in elections past, NC State will host an on-campus early-voting site for students, faculty, staff and members of the community. Through Feb. 29, any Wake County registered voter can cast his or her ballot in Room 3285 of the Talley Student Union, and any unregistered voter can fill out necessary forms to register for same-day voting.
The Pack the Polls committee has worked with the Wake County Board of Elections to establish one of Wake's 14 early-voting sites at Talley, with full accessibility for all who wish to cast a ballot. A total of 40 free parking spaces will be available in the Jeter Bays parking lot adjacent to Reynolds Coliseum for those who drive to campus to vote.
Polls will be open daily during these hours:
Monday–Friday, 8 a.m.–7:30 p.m.
Saturday, 8 a.m.–1 p.m.
Sunday, 1–6 p.m.
February 29, 8 a.m.–3 p.m.
No ID Needed to Vote
All who plan to vote at the Talley site should be aware that there is no identification required to vote if you are already a registered voter in Wake County. If you have not registered to vote yet, or you need to update your voter registration, you can do so at an early-voting location. For new registrants proof of address is necessary and more information can be found in this section on the Pack the Polls website Whether an ID will be necessary in November's general election has not yet been decided.
Students, staff and faculty who have already decided on their choices in the primary election are encouraged to vote this week, as participation will be at its lowest in the first few days of early voting. The Pack the Polls website has all the information needed to prepare for voting, especially for students and others who may be voting for the first time.
Out-of-state and non-local students can participate in local, statewide and general elections by registering as a Wake County voter at the early-voting polls.
As mandated by state and local boards of elections, out-of-state or non-local students are encouraged to check with their local board of elections to follow all appropriate policies and procedures. Click here for a helpful tool to figure out what you need to vote absentee.
For the 2018 primary and general elections, close to 15,000 campus and community residents took advantage of the early-voting opportunity. However, the board of elections cannot guarantee there will be an on-campus polling place in November if the site at Talley is not sufficiently utilized during the primary elections.
That decision will be made in the summer.
There will be no on-campus voting precinct on primary day, March 3.