Service and Community
A Spring Break That Inspires
Alternative Service Break gives students a chance to see — and serve — the world.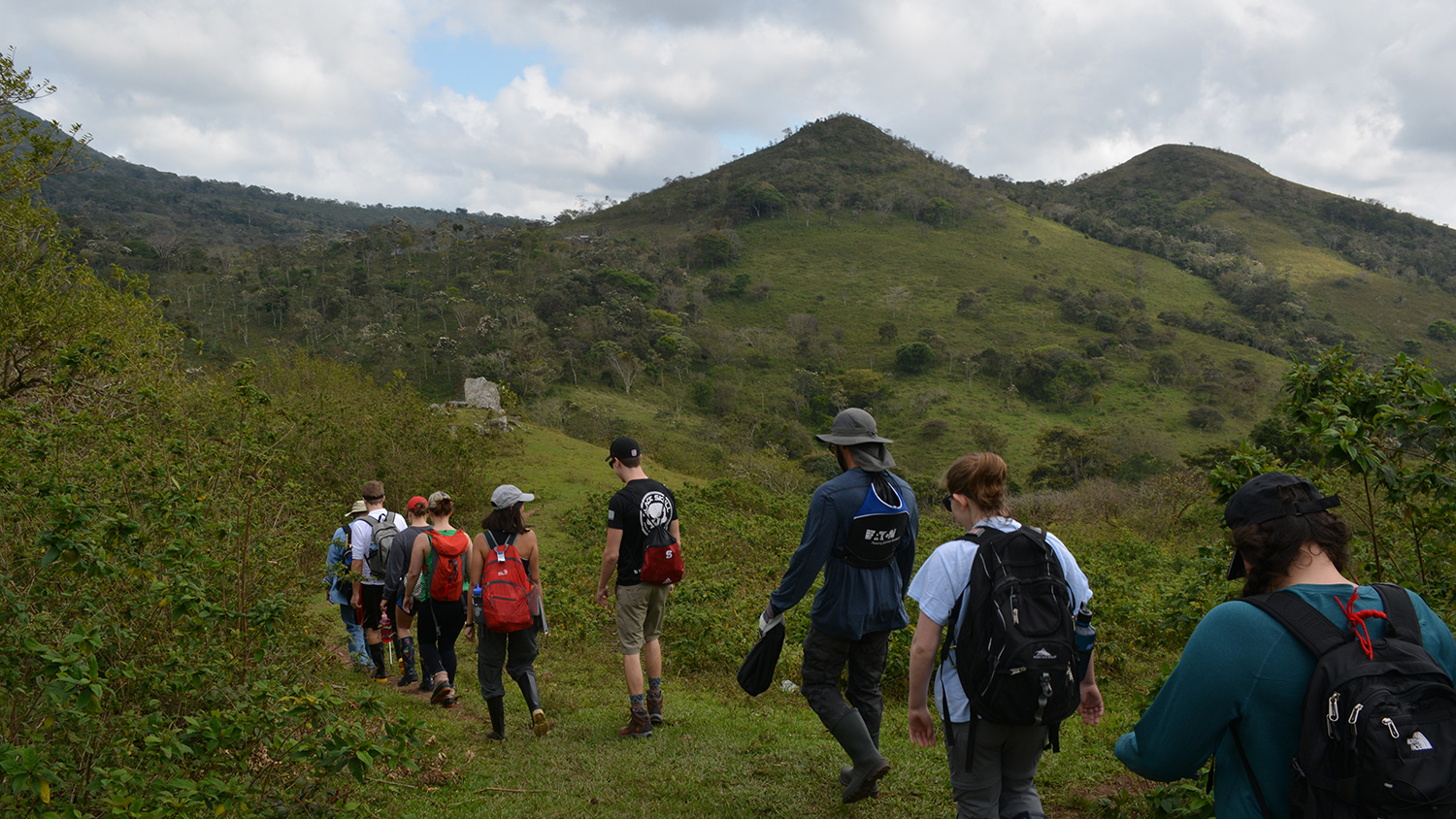 Like many college students, Kennedy McCutchen spent part of her spring break two years ago on a boat. But it wasn't a sailboat or cruise ship in a tropical destination; it was a handmade canoe off the Alaskan coast, with a spectacular view of snowy mountain peaks.
McCutchen, a senior in political science, was part of an NC State team who spent the week serving in Hoonah, Alaska, as part of the university's Alternative Service Break (ASB) program. The students had spent most of their day tutoring and mentoring schoolchildren, spending time with elders at the senior center and volunteering at the local Boys and Girls Club when some of the community's Tlingit people asked for help moving two heavy canoes down to the water. In exchange, they were offered a guided canoe ride around the banks of Chichagof Island.
"We were out on the water freezing amidst the snow, but it helped us realize the majesty of both our surroundings and our experience," McCutchen says. "It was such a great chance to have an authentic cultural exchange that was meaningful and lasting."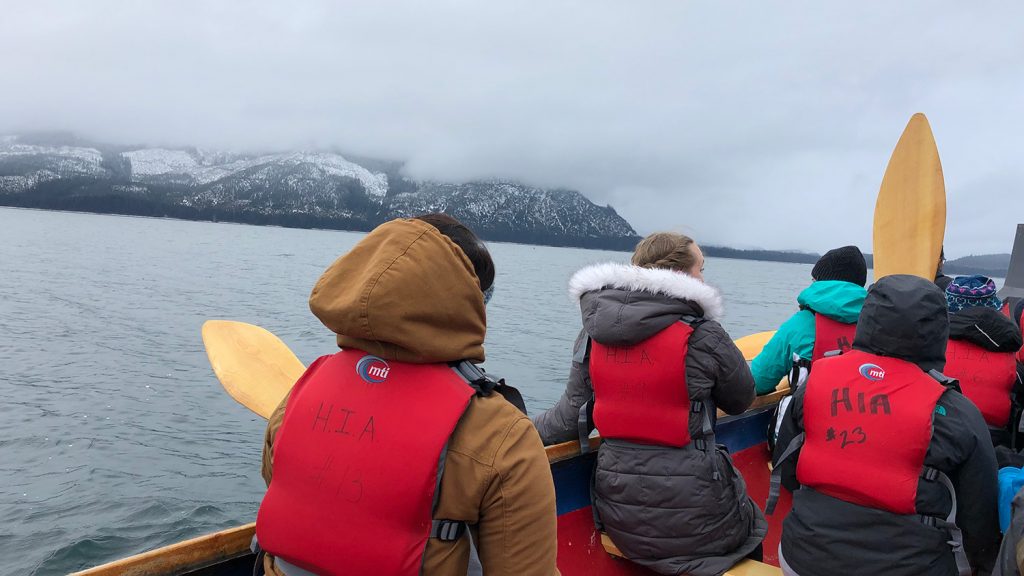 Service Learning
Every year, hundreds of NC State students, faculty and staff head for about two dozen domestic and international destinations to embark on service and cultural experiences like McCutchen's. The majority of the program's experiences take place during spring break, but some teams also go out during fall and winter breaks.
The experiences are designed to give students a service-based alternative to the stereotypical ways of spending school breaks.
"Our programs are geared toward helping students develop interest in public service and civic engagement," says Adam Culley, assistant director for leadership and civic engagement in the Division of Academic and Student Affairs. "While they're doing that, we want to help them reflect on their role as global citizens and understand the world around them. We approach it as going somewhere not to fix but to serve."
The program started in 1999, when the university sent a group of students to Honduras to work with Habitat for Humanity to rebuild homes in the wake of Hurricane Mitch, the second-deadliest Atlantic hurricane on record.
Now, more than 20 teams per year of between 10 and 20 students each, accompanied by a faculty or staff member, fan out all over the world to work with partner organizations and communities on a wide variety of projects.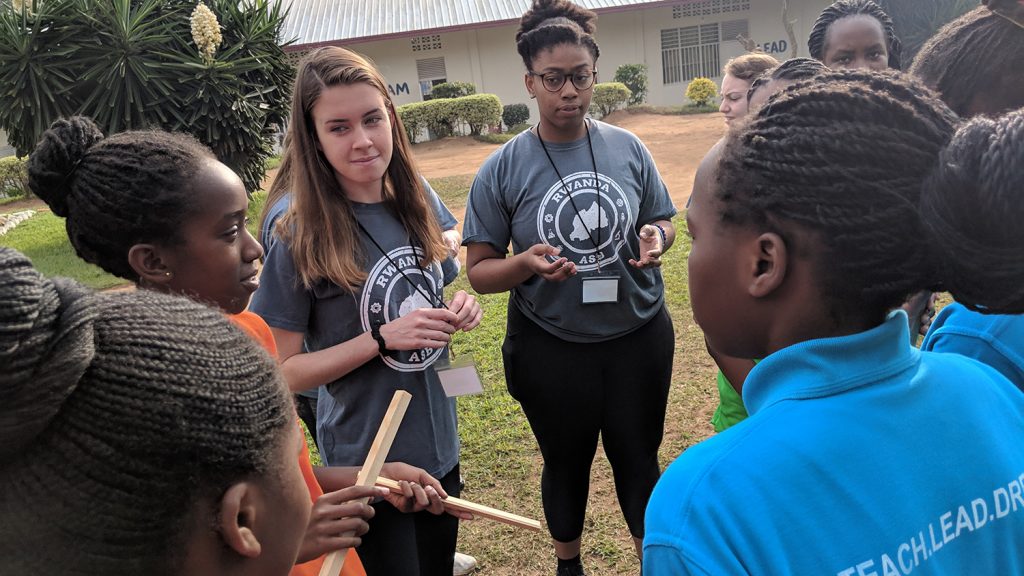 The program is open to all NC State students. All experiences are led by students who have traveled with the program before and taken part in training courses throughout the previous year. These leaders select their teams from students who have applied, and they work to unite, educate and inspire them before, during and after the their experience.
Students pay their own way, but Culley says that travel awards, payment plans and help with fundraising are available to help offset costs. "We work hard to make the program within reach of students who may not otherwise have the means to go," he says.
Oh, the Places You'll Go
If you've ever wondered where your favorite chocolate comes from, ask Sanjana Rao. The senior computer science major spent one of her spring breaks working on a sustainable cacao farm in Belize, where she set up a nursery for cacao seedlings, harvested cacao pods and beans, and prepared a field for planting vanilla.
"I loved learning so much about the cacao process and being able to see farm-to-table chocolate firsthand," Rao says. "It enhanced my desire to live a sustainable life."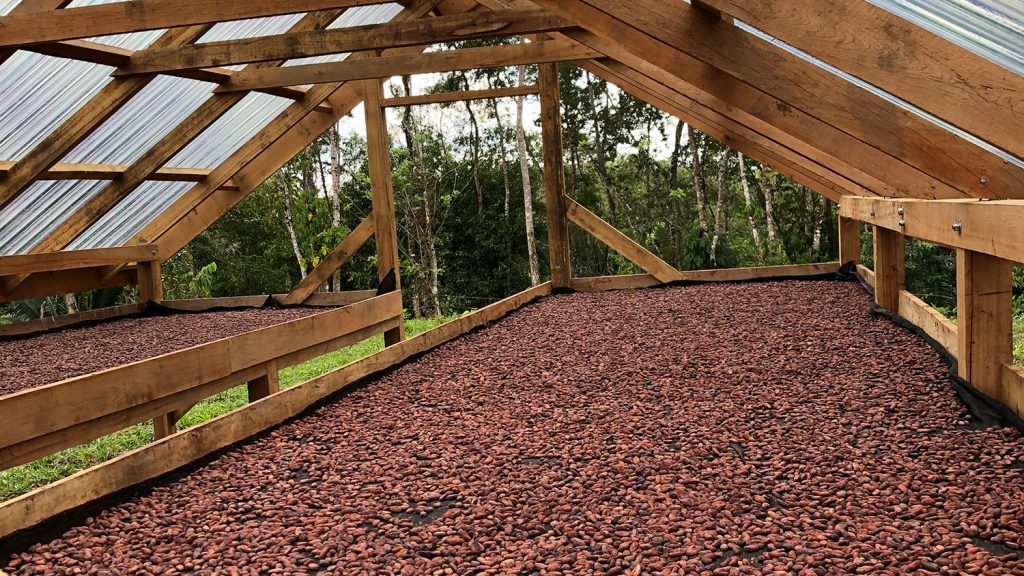 All of ASB's locations and projects are carefully chosen to benefit both the community and students who participate. Some are geared toward particular populations at NC State, like the College of Engineering's Solar Spring Break experience to California. Students work with GRID Alternatives, a nonprofit that focuses on clean and renewable energy, to install solar panels on homes in low-income communities. Other engineering students travel to Rwanda for cultural exchange and STEM outreach.
NC State's GLBT Center partners with ASB on an experience in San Francisco to work with individuals in marginalized communities so that students can see firsthand how social justice issues like homelessness and inadequate health care affect them. The Women's Center, Goodnight Scholars, and Living and Learning Villages also organize experiences.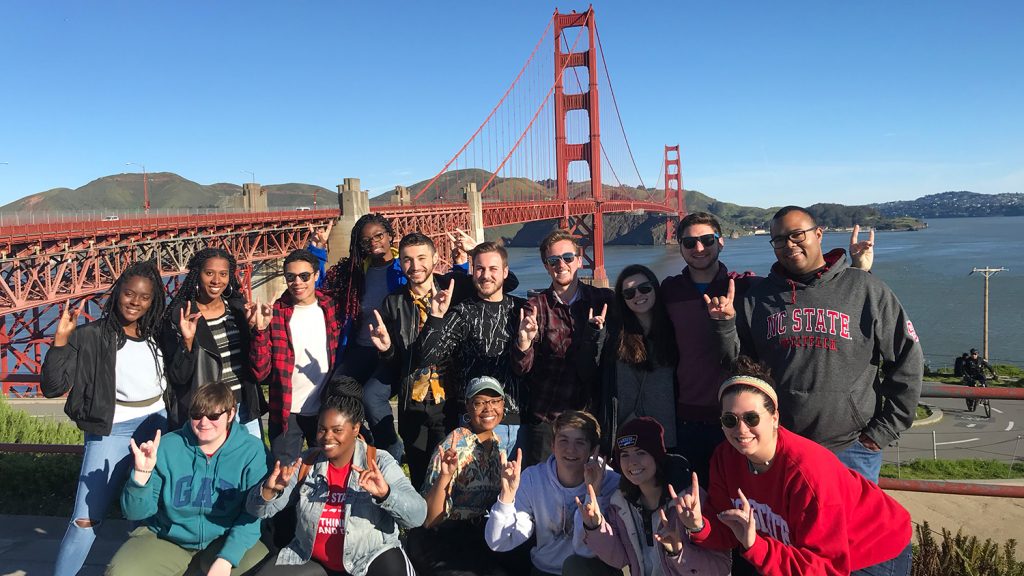 For students who want to serve closer to home, the program also sends teams to Rutherford County, N.C., and rural West Virginia to help residents with home repairs and improvements, and to Washington, D.C., to explore issues related to equity, diversity and social justice.
New experiences are often developed because students or faculty identify problems they want to help address or organizations they want to partner with. And some grow out of NC State connections, like a new partnership with NC State startup People-First Tourism. For the first time this spring, students are traveling to Puerto Vallarta, Mexico, to help entrepreneurial community members enrich their off-the-beaten-path tourism efforts.
Others are consistently in the rotation, like ASB's long-standing experiences in Alaska, Belize and the Dominican Republic.
"We like to establish long-term partnerships, so we typically return to the same locations year after year," Culley says. "That way we're really investing in the community."
The NC State [ASB] program is making a tangible and significant difference in the Dominican Republic.
Tom Eklund is the CEO and president of Outreach 360, an organization that NC State partners with on the Dominican Republic ASB experience. He says the hundreds of NC State students who have partnered with his organization through the program over the years have been an integral part of its work.
"NC State students have worked with thousands of students in the Dominican Republic," Eklund says. "Many of our students have learned English, increasing their educational and work opportunities. We currently have students enrolled in dental school and medical school, and NC State students have been involved with their education since they were small children."
"The NC State program is making a tangible and significant difference in the Dominican Republic," Eklund says.
Eyes Wide Open
These experiences are as transformative for students as they are for the communities they serve.
During Stephanie Menten's first year of college, she joined the Goodnight Scholars ASB team traveling to Trinidad and Tobago. Since then, the senior geology major has led three sustainability-focused ASB experiences to Costa Rica, participating in the program all four years of college.
"Being both a participant and a leader in these trips has molded me into who I am today," Menten says. "As a freshman, I was very shy and reserved and had never really taken the time to think about critical issues. ASB helped me break out of my shell not only with other people, but also in my mindset and thought processes."
Encouraging reflection is a key part of the ASB experience, Culley says. Teams typically have time built in to each day to reflect on what they've seen, thought and done, and they are encouraged to continue this reflection after they return home.
"Many students have an emotionally charged experience or encounter something that puts them out of their comfort zone in ways they would have never thought about," Culley says. "If we're doing it right, they come away with more questions than answers."
He adds that some have even changed their career goals because of their experiences — including Culley himself. He participated in the program while he was a graduate student at NC State, serving in the Dominican Republic.
Being both a participant and a leader in these trips has molded me into who I am today.
Rao says that the ASB program has been one of the most significant influences on her college career. "ASB forces you to be creative, flexible and open to whatever the world throws at you," Rao says. "It pushes you to question assumptions you may have and encourages you to think critically about your role as a citizen of this world."
"To fully enjoy an ASB trip, you have to be comfortable with the fact that you're going to be uncomfortable," says Yahssain Khan, a senior studying business administration who traveled to San Francisco. "It challenged me to learn and grow, and I wouldn't trade my ASB experience for anything."