In Memoriam: Landscape Architect Dick Bell
Landscape architect Richard C. Bell designed some of North Carolina's iconic spaces, but none meant more to him than his alma mater's University Plaza, more commonly known as the Brickyard.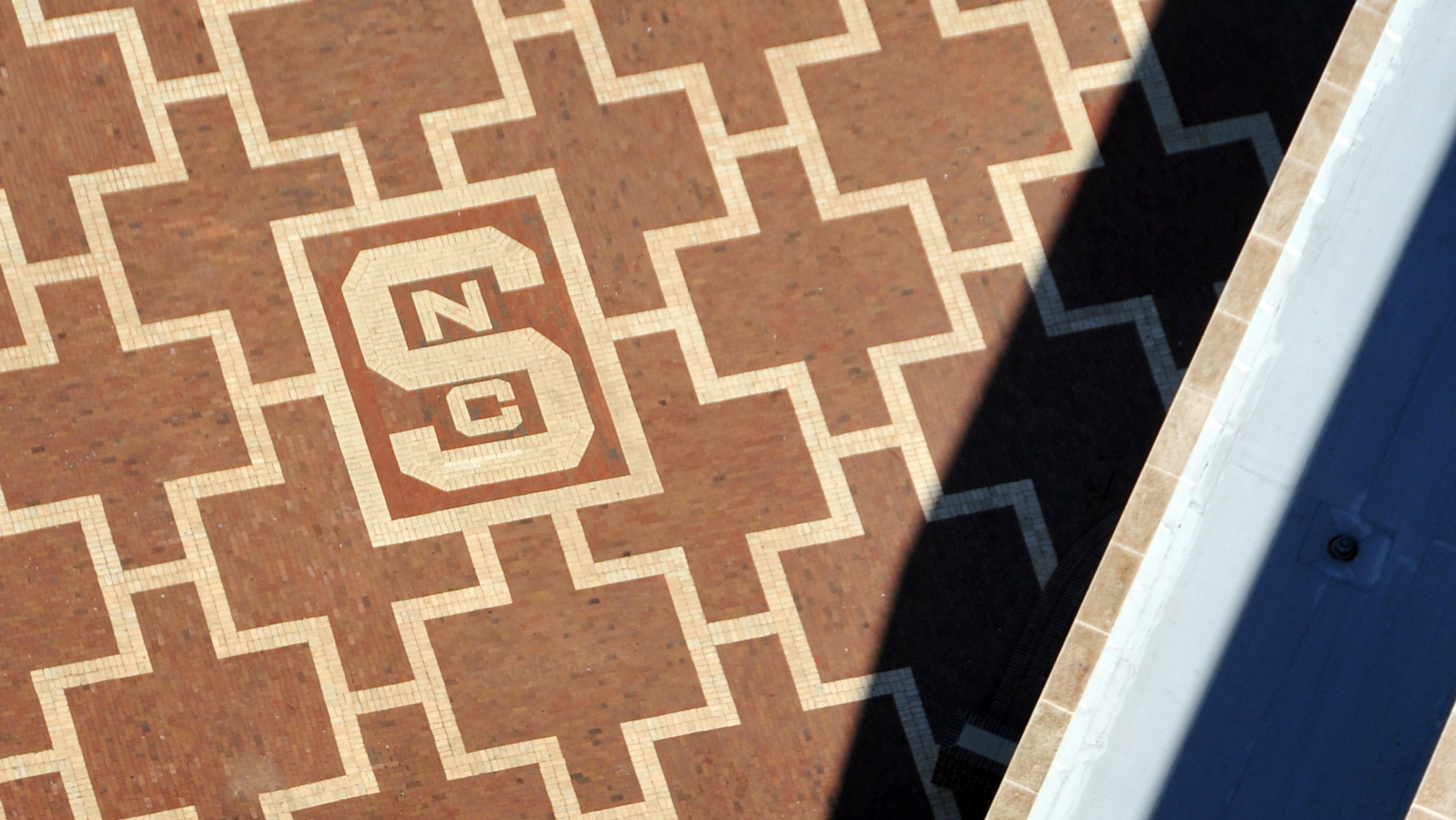 Richard C. "Dick" Bell the beloved Raleigh landscape architect responsible for NC State's Brickyard and other open spaces around the state, died peacefully at him home on Monday, March 16, according to his family. A member of the Class of 1950, he was 91.
Born in Manteo, North Carolina, Bell spent most of his early life on the Outer Banks, where his parents owned a nursery and his father designed the outdoor amphitheater for "The Lost Colony." He enrolled at NC State just after the end of World War II to study chemical engineering, but eventually earned a degree in landscape architecture from the newly formed School of Design as a disciple of its founding dean, Henry Kamphoefner.
After winning a two-year fellowship in Italy with the 1951 Prix di Rome, Bell studied the grand architecture of Europe, North Africa and Asia, traveling to more than 30 countries during his time there. Afterward, he returned to the United States to begin a successful career in landscape architecture, first with a job in Pittsburgh and later as a partner in multiple private firms in North Carolina.
In his career, he designed some of the state's iconic public spaces, especially at his alma mater and Raleigh's Pullen Park.
He worked on portions of many campus master plans at universities throughout his career, but none meant more to him than NC State's University Plaza, more popularly known as the Brickyard, which was completed in 1968 after two years of construction.
Inspired by the Piazza San Marco in Venice, Italy, Bell drew plans for a geometric design made of hand-cut granite cobblestones that would have stretched from the D.H. Hill Jr. Library to the Memorial Tower and Holladay Hall.
Instead, knowing he would quickly deplete his $150,000 state-appropriated budget, he asked North Carolina brick manufacturers to donate more than half a million bricks for the project. He used those bricks to pave the areas between the library, newly constructed Harrelson Hall and Gardner Arboretum to replace the haphazard wooden planks that covered the muddy quagmire between the buildings.
"The Brickyard, by and large, was my favorite project," Bell said in a 2010 interview. "This was the first landscape architectural money ever allocated [by the state] to any of our institutions. [I wanted to] make that the urban core of the campus."
It's now known as one of NC State's Hallowed Spaces, a primary location on campus where students gather as part of their college experience.
Bell was also responsible for Meredith College's McIver Amphitheater and Meredith Lake. He designed the grounds and interior spaces for the North Carolina Legislative Building in downtown Raleigh, as well as the layout for Pilot Mountain and Stone Mountain state parks, Figure Eight Island and Hammocks Beach Island (now Hammocks Beach State Park).
Active in forming the North Carolina chapter of the American Society of Landscape Architects, he was the first member appointed to the state's board. In 2014, he was awarded the ASLA Medal, the national society's highest honor.