Research and Innovation
Envisioning Research Contest Winners Show Artistic Exploration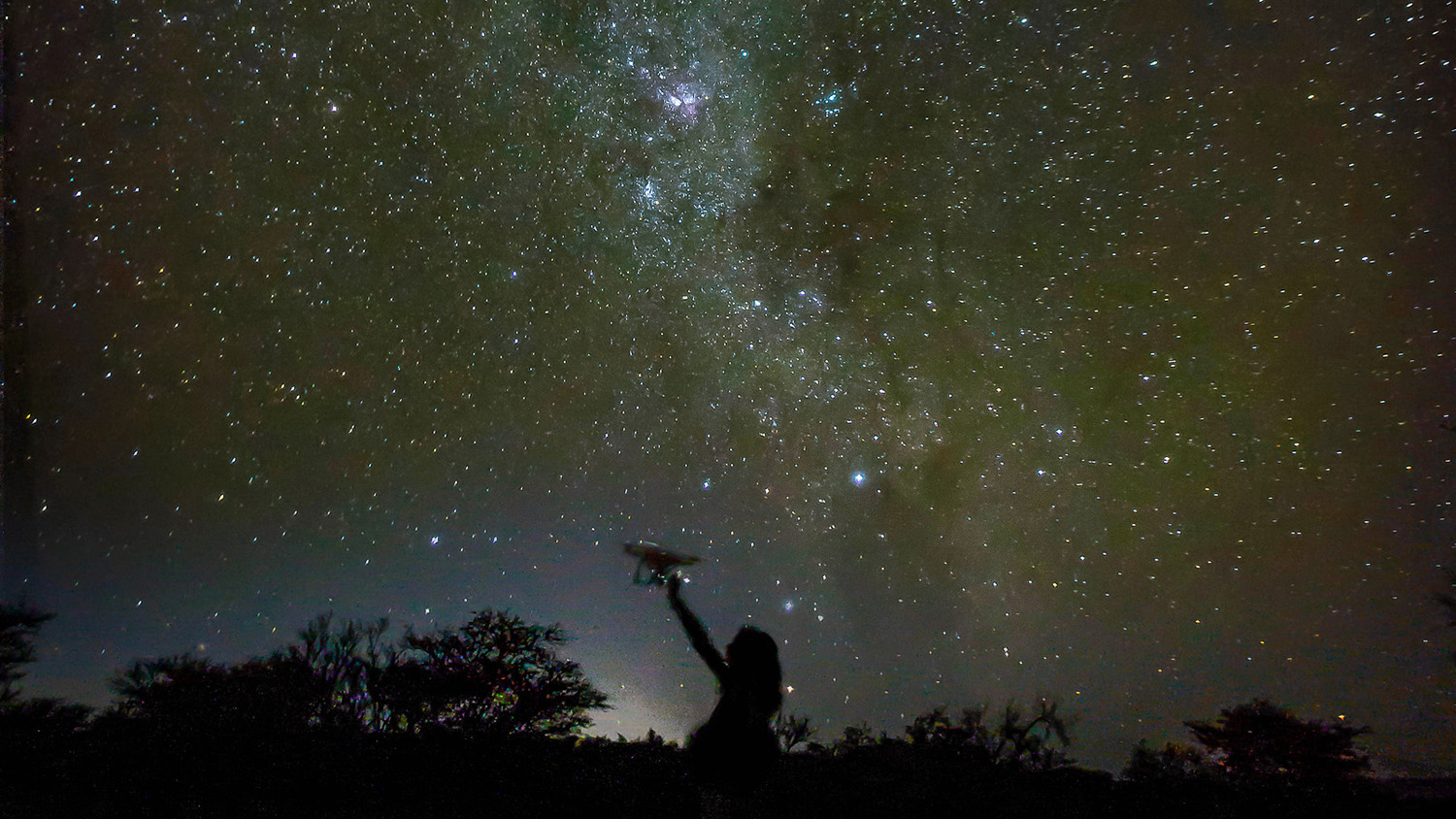 From a starry photo of the Milky Way to a microscopic look at glowing neurons, the winners of the 2020 Envisioning Research Contest brought a new light to their discoveries at NC State.
Behind their lens, NC State researchers highlighted their work through photos, graphics, microscopic images and videos. These visuals detail the Wolfpack's vital work in natural resources, engineering, veterinary medicine and more.
The contest is a collaborative effort by NC State's Office of Research and Innovation, the Graduate School, the NC State University Libraries, the Office of Undergraduate Research and University Communications and Marketing. Envisioning Research was open to faculty, staff, graduate students, postdoctoral researchers and undergraduates.
A complete list of winners, runners-up and honorable mentions is below. You can see high-res versions of each entry, as well as captions about each image, by clicking on a winning entry's name.
Graphics & Data Visualization
First Place, Graduate Students and Postdocs: Phyo Phyo Kyaw Zin, a graduate student in the College of Sciences, for "Chemical Network Visualization of Macrolactones."
Second Place, Graduate Students and Postdocs: Nikki Inglis, a graduate student in the College of Natural Resources, for "Terrain Ruggedness Index (TRI), 1m resolution, Northern Front Range Mountains, Colorado, USA."
Honorable Mention, Graduate Students and Postdocs: Vaclav Petras, a postdoc in the College of Natural Resources, for "Mapping maximum building occupancy during COVID-19 campus research restart."
First Place, Faculty & Staff: Abhishek Singh, a faculty member in the College of Engineering, for "A Trimer of Plant Synthase Protein Complex."
Second Place, Faculty & Staff: Javier Brumos, a staff member in the College of Agriculture and Life Sciences, for "Long-life tomatoes."
Microscopy
First Place, Graduate Students and Postdocs: Siyao Wang, a graduate student in the College of Engineering, for "Glowing Neurons."
Second Place, Graduate Students and Postdocs: Sarah Orr, a graduate student in the College of Sciences, for "Chloride cells on the abdomen a mayfly larva, Neocloeon triangulifer."
Honorable Mention, Graduate Students and Postdocs: Paul Cray, a graduate student in the College of Veterinary Medicine, for "Cellular Conversations: Intestinal Smooth Muscle Gap Junctions."
Honorable Mention, Graduate Students and Postdocs: Taylor Neumann, a graduate student in the College of Engineering, for "A Meeting of Metals."
First Place, Faculty and Staff: Elisabeth Wheeler, a faculty member in the College of Natural Resources, for "Japanese Pepper Vine Wood."
Second Place, Faculty and Staff: Javier Brumos, a staff member in the College of Agriculture and Life Sciences, for "Underground rave."
Photography
First Place, Undergraduate Students: Kaitlyn Tiffany, an undergraduate in the College of Natural Resources, for "A rock rounded and moved by ancient glaciers perches atop a boulder overlooking the badlands."
Second Place, Undergraduate Students: Carmen Mackenzie Cromer, an undergraduate in the College of Sciences, for "Musical Chair."
First Place, Graduate Students and Postdocs: Christina Burnham, a graduate student in the College of Agriculture and Life Sciences, for "Night Flight of an Infrared Drone in Namibia."
Second Place, Graduate Students and Postdocs: Manraaj Singh Alag, a graduate student in the College of Engineering, for "testing + holi."
Honorable Mention, Graduate Students and Postdocs: David Felipe Rodriguez Mora, a graduate student in the College of Agriculture and Life Sciences, for "Healing by Indigenous Shaman."
Honorable Mention, Graduate Students and Postdocs: Sara Sheykhi, a postdoc in the College of Sciences, for "Chromatography Technique Treasure."
Honorable Mention, Graduate Students and Postdocs: Alejandro Valdes and Bram Frohock, the College of Sciences; Carlos Peniche, Maastricht University, for "Crystallization pattern."
First Place, Faculty and Staff: Javier Brumos, a staff member in the College of Agriculture and Life Sciences, for "Diversity."
Second Place, Faculty and Staff: Paul Franzon, a faculty member in the College of Engineering, for "Silicon wafer measurement."
Honorable Mention, Faculty and Staff: Yu-Fai Leung, a faculty member in the College of Natural Resources, for "Walks of life."
Video & Interactive
First Place, Undergraduate Students: Carmen Mackenzie Cromer, an undergraduate in the College of Sciences, for "The Sounds of Lemurs."
Second Place, Undergraduate Students: Andrew Mistele, an undergraduate in the College of Engineering, for "Simulation of Dragonfly Wings' Vortex Shedding."
Honorable Mention, Undergraduate Students: Grayson Morrow, an undergraduate in the Poole College of Management, for "Starburst Social Engagement Map."
First Place, Graduate Students and Postdocs: Tyler Goode, a graduate student in the College of Engineering, for "Soft body armor under ballistic impact."
Second Place, Graduate Students and Postdocs: Sravanthi Vallabhuneni, a graduate student in the College of Engineering, for "Superomniphobic liquid handling robot."
First Place, Faculty and Staff: Arun Kumar Kota, a faculty member in the College of Engineering, for "Spill-resistant fabrics."
Second Place, Faculty and Staff: Colin Keenan, a staff member in the College of Agriculture and Life Sciences, for "The Naturalist's Workshop."
Honorable Mention, Faculty and Staff: Vaishnavi Thakar, a faculty member in the College of Natural Resources, for "Insights into Space-time spread pattern of COVID-19 cases in North Carolina State Counties."