News Releases
NC State to Hold Virtual Commencement Ceremony Dec. 4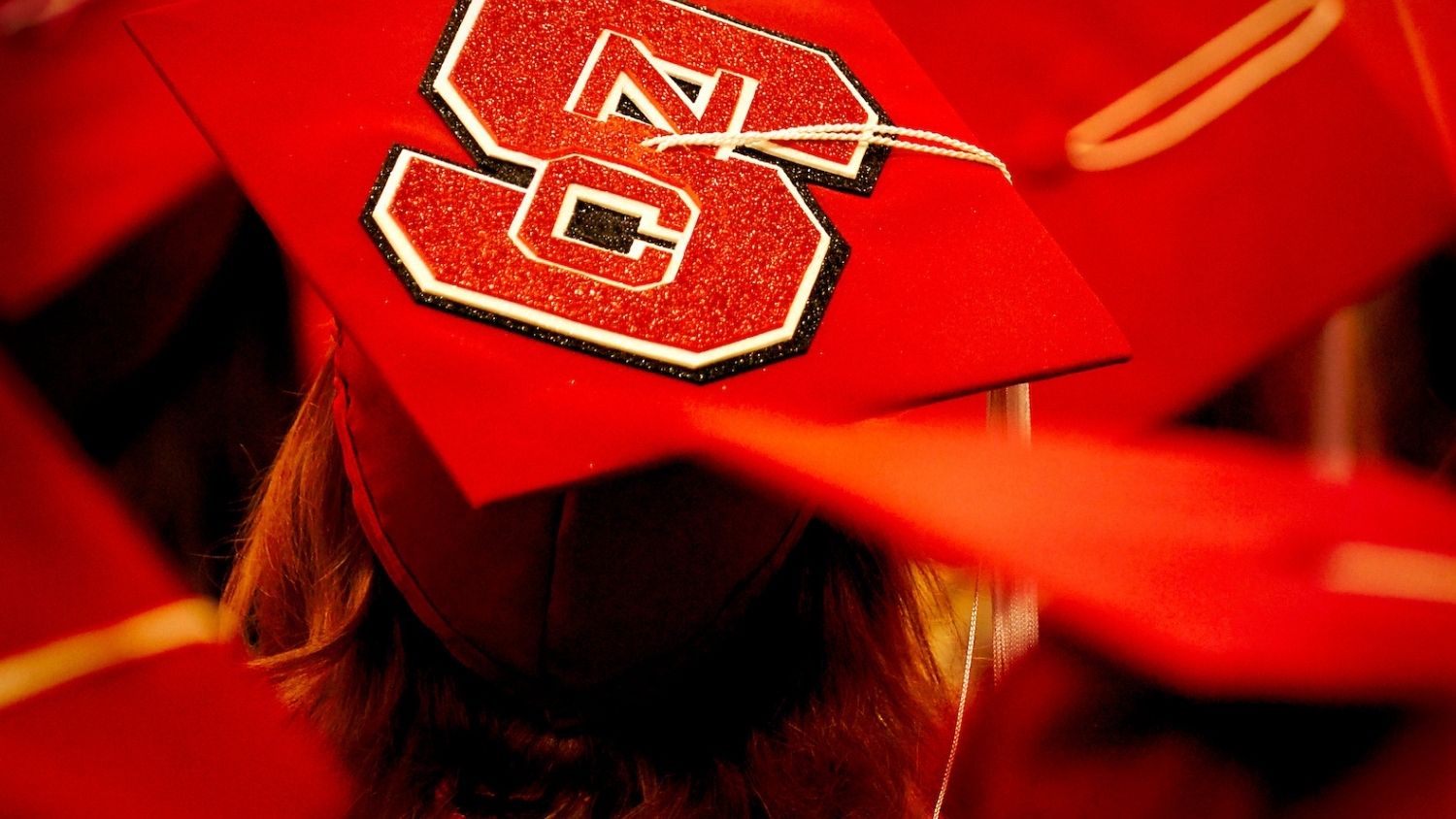 North Carolina State University will confer degrees on more than 9,100 graduates from the spring, summer and fall semesters of 2020 during the university's first-ever virtual commencement, which will be streamed at 6 p.m. on Friday, Dec. 4.
Media are invited to view the virtual commencement online through the website https://virtual.commencement.ncsu.edu/.
During the ceremony, NC State will confer 6,104 bachelor's degrees along with 152 associate's, 2,755 master's, 532 doctorates and 100 Doctor of Veterinary Medicine degrees. Some students are graduating with more than one degree.
Students graduating from NC State hail from 72 countries and 45 states. This year's graduating classes also include 1,313 first-generation college students, 191 veterans and 91 student-athletes.
NASA astronaut and NC State alumna Christina H. Koch will deliver the commencement address. During the ceremony, Chancellor Randy Woodson will confer an honorary doctorate on Koch. The program will also include remarks from graduating students and university leaders.
A native of Michigan who grew up in Jacksonville, North Carolina, Koch is a three-time graduate of NC State. She graduated in 2001 with a Bachelor of Science in electrical engineering, and earned a Bachelor of Science in physics and a Master of Science in electrical engineering in 2002.
Koch was selected as an astronaut by NASA in 2013, and completed astronaut candidate training in 2015. She served as a flight engineer on the International Space Station for three expeditions.
When she returned from space earlier this year, Koch had set the record for the longest single spaceflight by a woman – with a total of 328 days in space. Along with fellow NASA astronaut Jessica Meir, she participated in the first all-woman spacewalk.
Prior to becoming an astronaut, she held roles in remote scientific field engineering, which took her to American Samoa, Antarctica, Alaska and Greenland, and in space science instrument development. Her roles included work as an electrical engineer at the NASA Goddard Space Flight Center Laboratory for High Energy Astrophysics and as a research associate for the U.S. Antarctic Program.