Centennial Campus
NC State Names Mark Schmidt AVC for Partnerships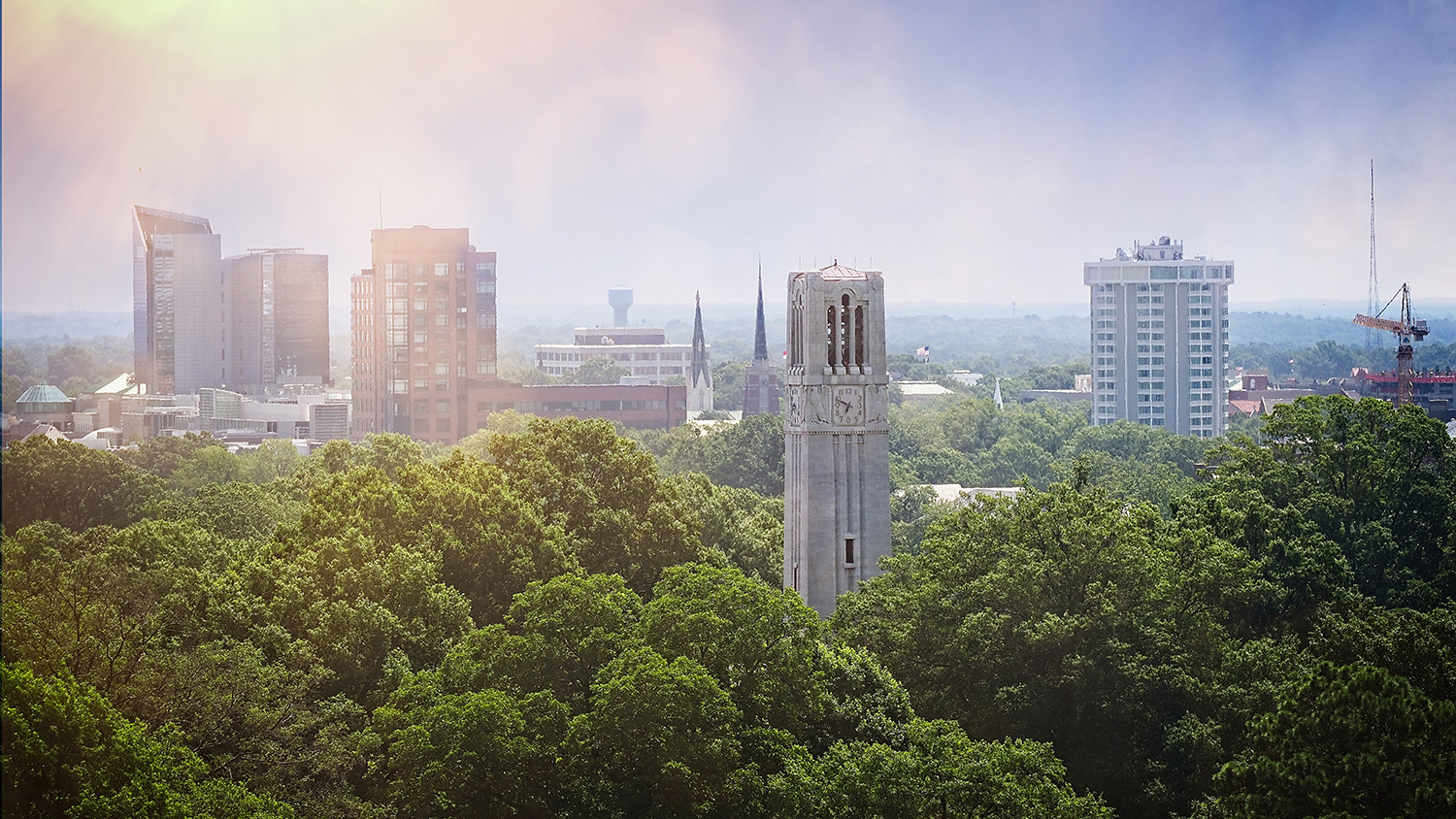 As NC State's new associate vice chancellor for partnerships, Mark Schmidt will oversee the Office of Partnerships strategy for engaging with corporate, government and nonprofit partners, including the 75 partnerships on Centennial Campus. Schmidt will be responsible for launching initiatives to support NC State's research advancements as well as the university's critical role as an economic driver. He will also serve as a key university leader responsible for advancing partnerships in alignment with the continued expansion of Centennial Campus, in collaboration with the Office of Real Estate and Development.
"Mark's experience leading university partnerships for a global organization will serve as a tremendous asset to NC State," said Kevin Howell, NC State's vice chancellor for external affairs, partnerships and economic development. "His strong commitment to NC State's land-grant mission, along with his background in both global university-industry relations strategy and technology leadership, makes him an excellent fit for our team."
Prior to joining NC State, Schmidt held a 22-year career at John Deere, most recently serving as the associate director of global university relations where he oversaw the company's university partnerships strategy, as well as a diverse range of external public and private stakeholder relationships and partnerships. He also provided internal and external leadership on science and technology policy and strategy.
Schmidt holds twelve patents relating to intelligent and autonomous vehicles and machine systems. He is the current chair of the Conservation Technology Information Center and a past-chair of UIDP, a collaborative forum of industry and university members focused on strengthening university-industry partnerships globally. He is a co-founder and president of the Landscape Stewardship Institute, a supporting organization of the North Carolina Arboretum (an affiliate institution of the UNC System).
"I'm thrilled and honored to join the Wolfpack family," Schmidt said. "NC State has been an exceptional partner over the years. It has been a privilege to work closely with the university during my time in the private sector including through participation in the development of the NC Plant Sciences Initiative, increasing engagement on Centennial Campus, and many other collaborations leveraging NC State's world-class talent and research capabilities. I'm excited to join the team as we help advance the mission of the university through groundbreaking public-private partnerships."
Schmidt is active in several professional societies, trade associations and nonprofit organizations. As a recognized thought leader, he has been quoted and cited in outlets including Bloomberg, Fox News, Money, U.S. News and World Report and the Wall Street Journal, among others. He has served as an advisory panelist for the USDA Specialty Crop Research Initiative and National Science Foundation, and participated on a task force for the NC Plant Sciences Initiative.
Schmidt earned Bachelor of Science degrees in Landscape Architecture and Agronomy from Purdue University, a Master of Science in Agronomy from Purdue University and a Ph.D. in Crop Science from the University of Illinois.