Faculty and Staff
Volunteers Needed To Support COVID-19 Testing Efforts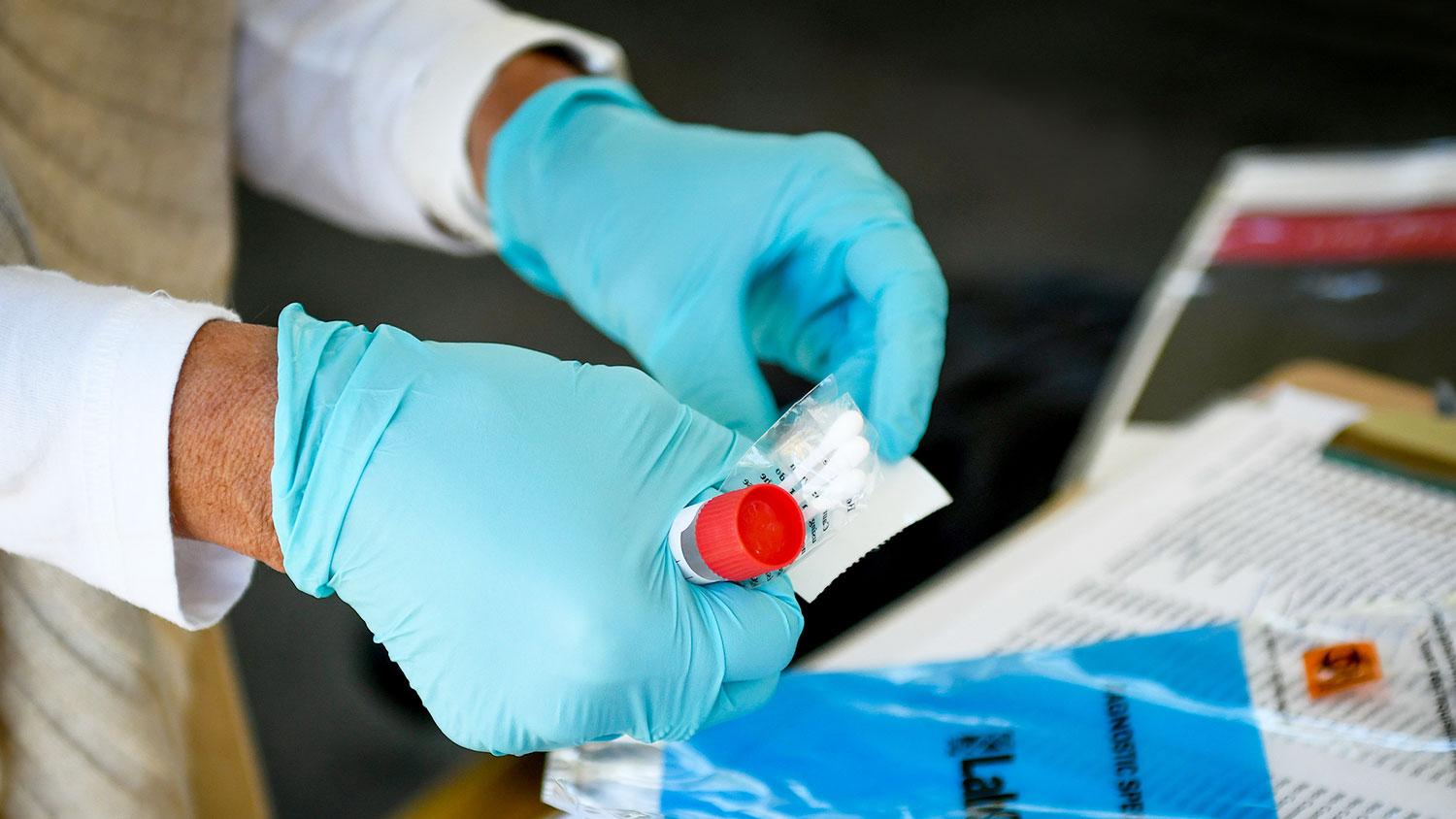 With more than 50,000 COVID-19 tests in the books since the start of January, NC State continues to roll out a robust surveillance testing program that has found a positivity rate of less than 2%. To keep pace through the spring, the COVID-19 Resource Team needs faculty and staff volunteers.
"On any given weekday we have 45 to 50 three-hour shifts to fill for coverage of our testing locations," says Justine Hollingshead, chief of staff and assistant vice chancellor of academic and student affairs. "This will be the case through the end of the semester in order to test 11,000 to 12,000 people a week.
"Our greatest need is for staffing at the testing centers. Tasks include registration, providing instruction on contactless sample collection, and reviewing labels before samples are sent to the lab."
Employees also can support the quarantine and isolation program, as well as assist with student transportation and meals. All volunteer activity takes place during the traditional workday Monday through Friday, and employees are not required to use leave.
"Employees can make a difference by giving as little as three hours a week to work a shift," Hollingshead says. "This is still classified as an emergency, and we need help to support the campus community."
If you'd like to volunteer, please complete this interest form. Submitting the form simply starts the conversation — it does not obligate you to any assignments.
Volunteers will receive detailed training and have access to resource information related to the jobs they are asked to perform. Employees who participate will maintain their salaries and benefits and are guaranteed to transition back to their primary roles.
"Our testing program, along with our safety precautions, are vital to keeping our semester moving forward and helping the university get one step closer to our new post-pandemic normal," Hollingshead says. "We are grateful for your help. When the Wolfpack responds and stands together, we are pretty amazing."