Trustees Welcome New and Returning Members, Elect Officers
NC State's Board of Trustees welcomes three new members and three reappointed members, and elects officers for 2021-22.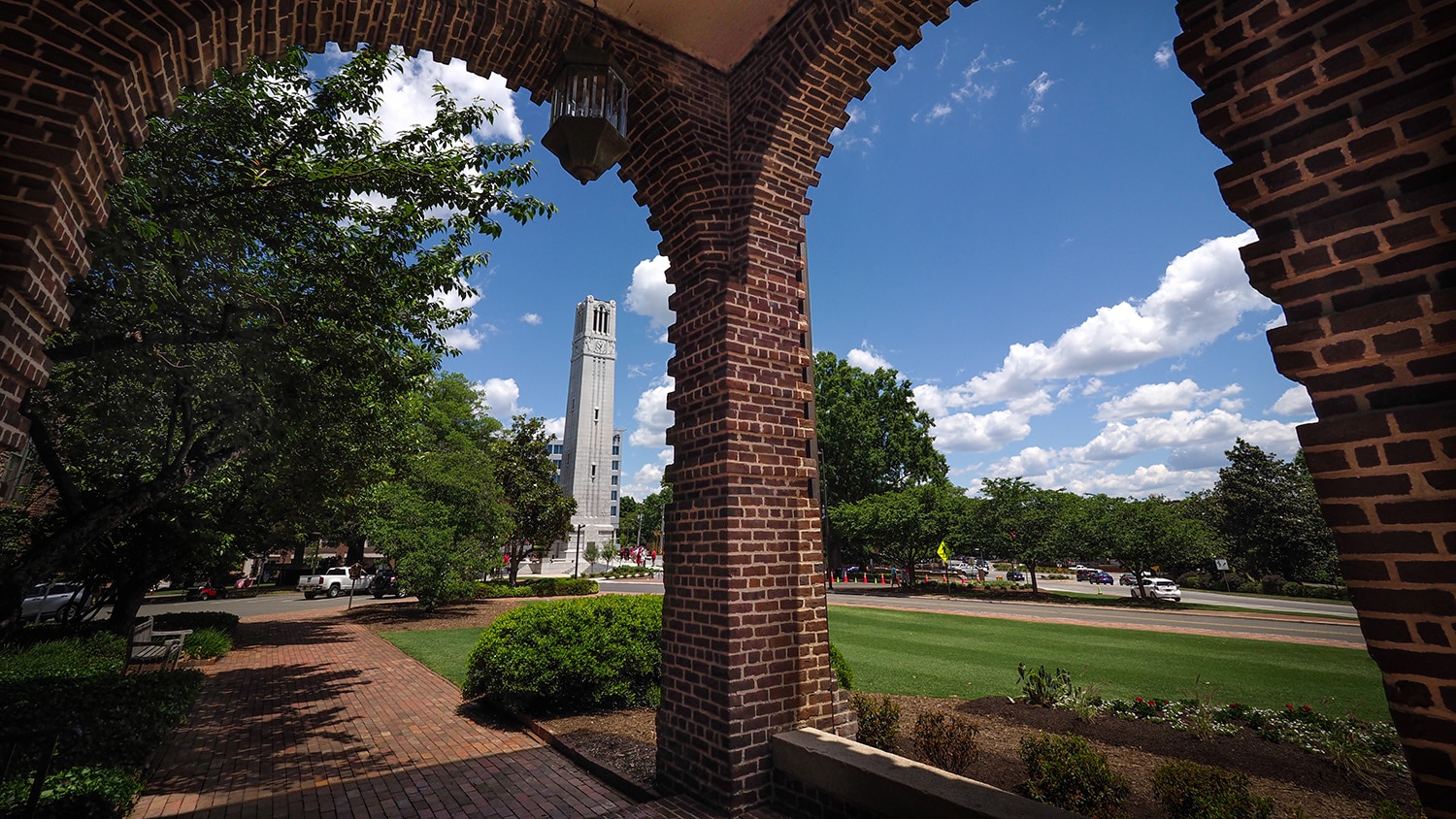 NC State's Board of Trustees welcomed three new members and three returning members with terms ending in 2025, and elected officers for 2021-22. The new members are David Dee Herring of Lillington, Timothy L. Humphrey of Raleigh and Raymond T. Odierno of Pinehurst. James A. Harrell III and Ven Poole, both of Raleigh, and Edward I. Weisiger Jr. of Charlotte have been reappointed.
The board elected Stanhope A. Kelly as chair, Weisiger as vice chair and Ann B. Goodnight as secretary.
Meet New BOT Members
Herring is a 1981 graduate of the NC State Agriculture Institute with an associate degree in livestock management. He serves as vice president of Hog Slat Inc., a family-owned business engaged in the production of live hogs, the construction of hog confinement units, and the manufacture of hog equipment. Herring serves on the U.S. Meat Export Federation executive committee and USDA Agricultural Technical Advisory Committee for Trade in Animals and Animal Products. He is the former president of the National Pork Producers Council and the North Carolina Pork Producers Council.
Humphrey is a 1996 graduate of NC State with a Bachelor of Science in electrical engineering. He is a member of the NC State Electrical and Computer Engineering Hall of Fame. Humphrey serves as vice president of the IBM Chief Data Office, senior state executive for IBM in North Carolina and senior location executive for IBM in Research Triangle Park. He volunteers on the boards of several local nonprofit organizations and mentors more than 30 global professionals and students.
Odierno earned a Master of Science in nuclear effects engineering from NC State as well as a master's degree in national security and strategic studies from the Naval War College and an undergraduate engineering degree from West Point. He capped a 40-year military career as the 38th chief of staff of the United States Army from 2011 to 2015. Odierno served in Europe as a battalion executive officer and division artillery executive officer, deploying for both Operation Desert Shield and Operation Desert Storm. He was the deputy commanding general for Task Force Hawk in Albania during the war in Kosovo. During Operation Iraqi Freedom, he commanded the 4th Infantry Division, which participated in the military operation that led to the capture of Saddam Hussein. He subsequently served as the operational commander of the surge forces in Iraq, commanding general of multinational forces and commander of United States Joint Forces Command. He also served as assistant to the chairman of the Joint Chiefs of Staff and primary military advisor to Secretaries of State Colin Powell and Condoleezza Rice.
Odierno is president of Odierno Associates LLC, providing insight on a broad range of issues including international planning and country risk analysis, technology, operations and the rapidly evolving issues of physical and cybersecurity. He is a senior advisor to JPMorgan Chase & Company, Teneo Holdings LLC and the National Football League. He serves on the boards of Honeywell International Inc., Mission Continues, the Institute of World Politics and the Patriot Foundation.
Returning Members Committed to Service
Harrell is member-manager of Chatham Banks Development Group LLC. and a partner in the law firm Bode & Harrell LLP. He is a former member of the North Carolina House of Representatives, the N.C. Rural Economic Development Center Board of Directors, and the Appalachian State Board of Visitors. He serves as a member of the N.C. Outdoor Advisory Council. Harrell earned a Bachelor of Arts from Hampden-Sydney College and a law degree from the Emory University School of Law.
Poole earned a bachelor's degree in aerospace engineering from NC State in 1985. He is the former chairman and CEO of Waste Industries USA. He joined the board of directors of GFL Environmental Inc. after the two companies merged in 2018. He also serves as trustee and treasurer for the Environmental Research and Education Foundation and for St. David's School. He has served on multiple NC State committees, including the Entrepreneurship Initiative Advisory Board and the College of Humanities and Social Sciences Dean's Advisory Board.
Weisiger has a Bachelor of Science in industrial engineering from NC State and an MBA from the Harvard University Graduate School of Business. He is president and CEO of Charlotte-based CTE. He served as a member of the NC State University Engineering Foundation, the Student Aid Association Board of Directors and the W.H. Page Lifetime Giving Society and is an honorary lifetime member of the NC State Alumni Association. He received the ISE Distinguished Alumni Award. Weisiger established the Edward I. Weisiger Professorship in the area of construction engineering and management and the Carolina Tractor & Equipment Co. Endowed Scholarship with his father in 1997 to aid students from Western North Carolina enrolled in mechanical or civil engineering.
Joining the board for a one-year term is Student Body President McKenzy Heavlin, a fourth-year student studying electrical engineering with a minor in mathematics.
The Board of Trustees is composed of thirteen members. Eight are elected by the UNC Board of Governors, four are appointed by the General Assembly, and the president of the student body serves as an ex-officio member.