Bulletin Board
Career Conversations Series Inspires Students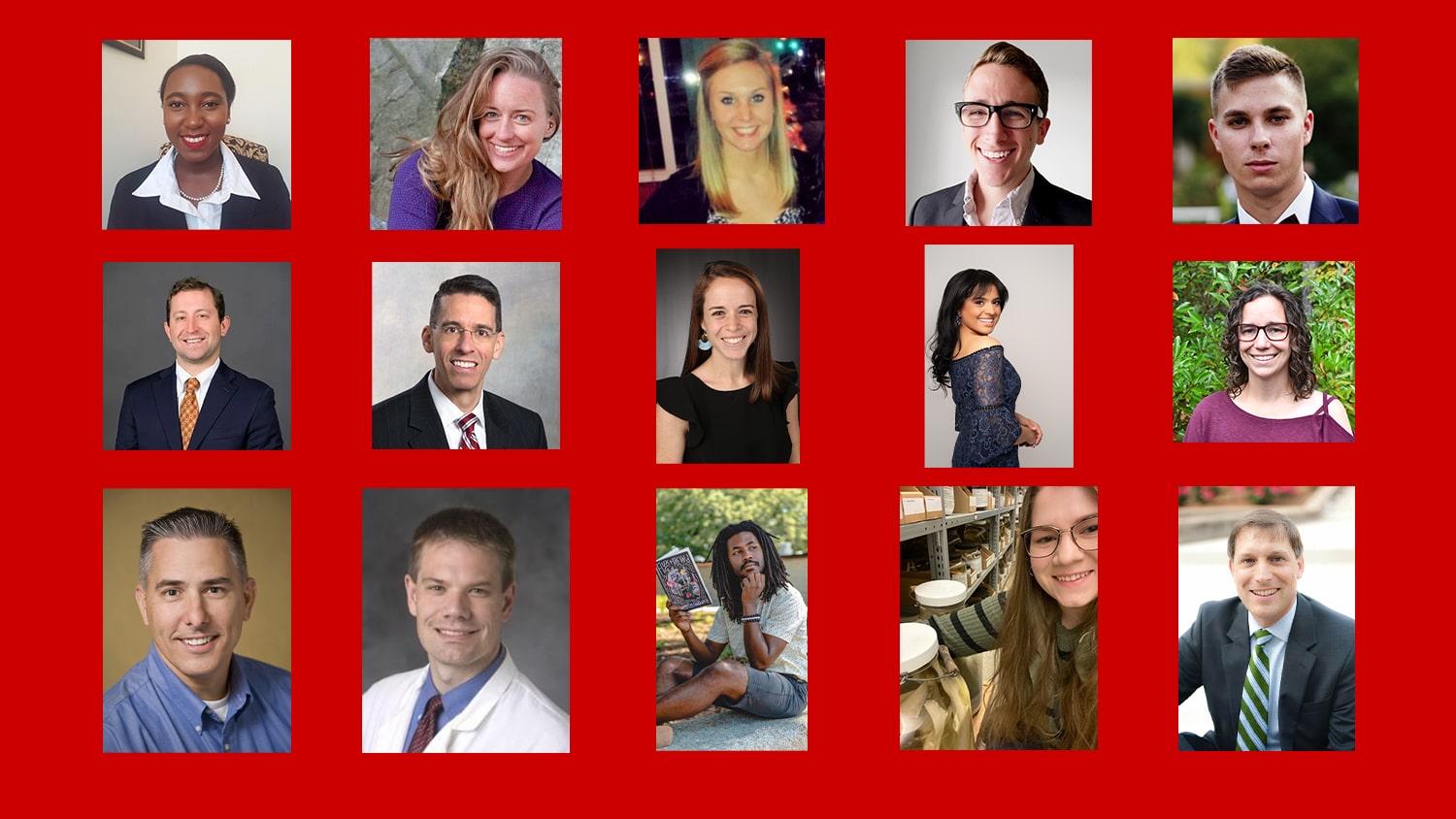 By Naz Santiago, DASA Marketing Intern
Between Jan. 24 through Feb. 24, Academic Advising Programs and Services held its second Career Conversations series, which featured 21 professionals and alumni from 14 different fields in panel discussions for students to learn about their experiences.
Students in the Exploratory Studies and Inter-College Transfer programs got to ask the speakers about their personal college experiences that helped them get to where they are now in their career, their day-to-day and how they've been able to overcome career challenges. Speakers were recruited from various sources such as Ask The Pack, DASA Development, liaisons of academic departments as well as colleagues of Exploratory Advising team members. One speaker was even a graduate of the Exploratory Studies program.
Sarah Griggs and Megan Akogyeram, both of whom are academic advisors and lecturers for the Exploratory Studies program, coordinated the events for the spring term.
"Our goal was to expose students to a variety of professionals [who] have navigated the ambiguity of life after college to help students learn that career paths are not etched in stone and that careers are multidirectional and multidimensional," Akogyeram said. "Through the discussion, students gained a better understanding of the professional's transition from college to work, what experiences in college were most helpful and how career development is truly a lifelong process."
Career Conversations helped prepare students for the requirements of USC 102, a career exploration course that includes job shadowing and informational interview assignments. The course educates students about how majors and careers are connected and about experiences that can contribute to their career development plans.
Akogyeram added that the series encouraged students to be proactive and to explore different fields through extracurricular activities and building connections.
"I enjoyed facilitating these conversations," she said. "The experience was affirming as an instructor of a career development class because our guests emphasized similar topics I cover in my class such as the power of relationship building and social capital, getting involved on campus — especially in leadership roles — and gaining work and internship experiences in college."
Student Feedback
Several anonymous students provided positive feedback as well as their takeaways from the series. Here is what they had to say:
"Students can benefit from the multidisciplinary education that NC State offers because it provides you with a base to be flexible in your career. Your major does not always determine where you end up working and you can do many different things with your degree."
"There is no harm in testing the waters out with extracurriculars! I will be considering this advice and will be attending more club meetings and career fairs to get involved in potential career opportunities this semester."
"I believe it is very important to diversify your skillset, and as such I am trying to take classes that may not necessarily affect my major decision during college, if possible. Additionally, I continue to try to find extracurricular activities that interest me and am looking for potential part-time work in the medical field."
"If you don't know what you want to do, it is okay to take your time to figure it out. Take many different classes and figure out your personal strengths."
"I learned so many things from the call with Sydni Collins. One of the major things that really stood out to me was that she is a woman in a male-dominated field, and that has not set her back once."
"Don't be afraid to put yourself out there. No matter the major, there is an infinite number of career opportunities…don't stop when told no."
"[I learned] to not look and compare with other people; focus on yourself. Find a profession you think could lead you to what you want, even if you start low. Take risks. Find something you have an interest in."
"Find what you truly want to do, even if it is not what you are used to."
This post was originally published in DASA.