News Releases
USDA Chief Scientist Chavonda Jacobs-Young To Deliver NC State Fall Commencement Address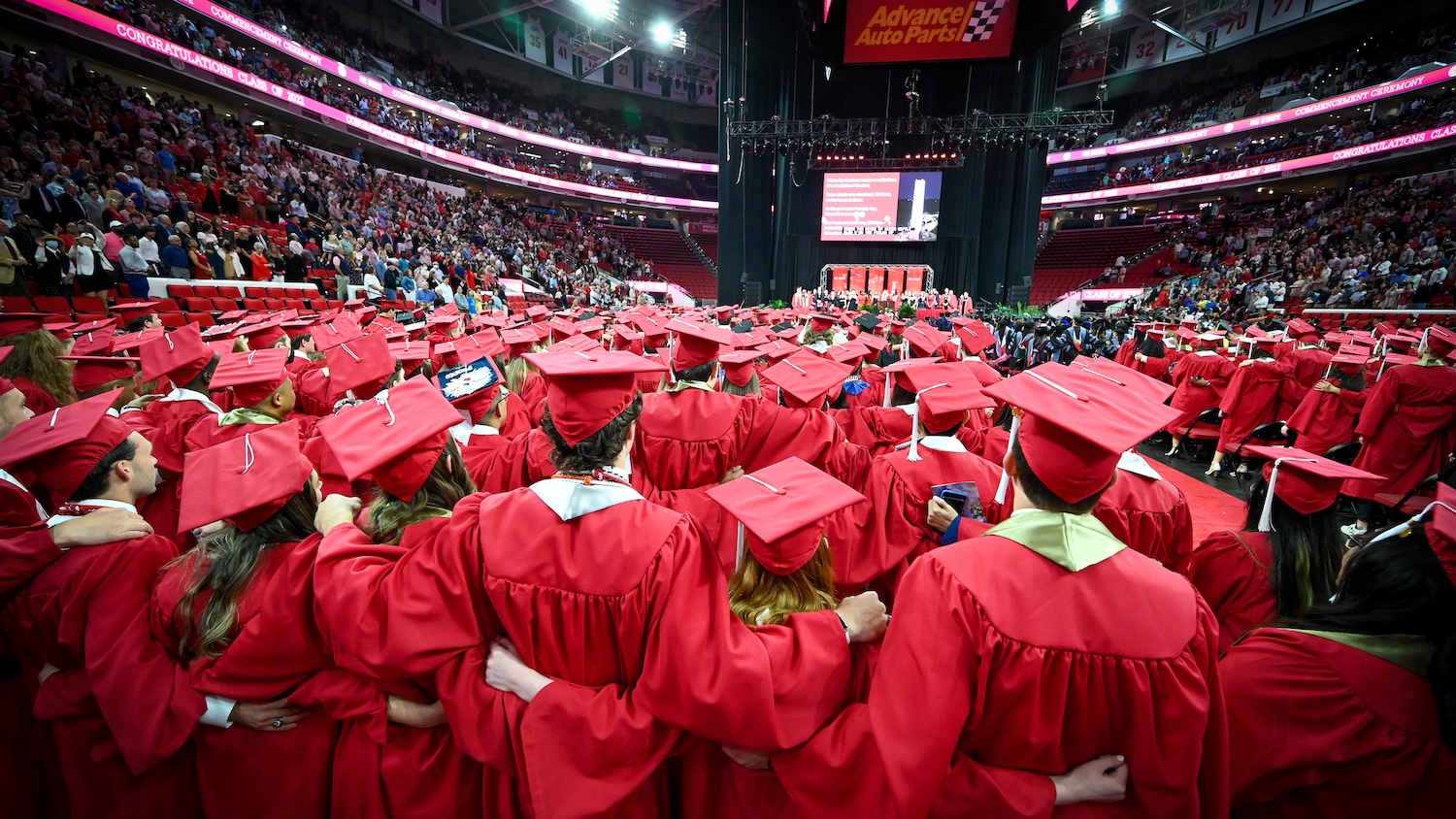 FOR IMMEDIATE RELEASE
Rachel Montesinos Jorro | rachel_mj@ncsu.edu | 919-515-5691
Chavonda Jacobs-Young, chief scientist and under secretary for research, education and economics (REE) for the U.S. Department of Agriculture, will address summer and fall graduates during NC State's commencement ceremony on Saturday, Dec. 17, at 9 a.m. in PNC Arena. Graduating students and university leaders will also share remarks during the ceremony.
Jacobs-Young is a three-time graduate of NC State and the first Black woman in the United States to earn a doctoral degree in wood and paper science. She also holds a master's degree in wood and paper science and a bachelor's degree in pulp and paper science and technology, all from the College of Natural Resources.
Since Jacobs-Young's time at NC State, her nearly 30 years of service most recently includes leading more than 8,500 employees and managing a $4 billion budget across REE's five organizations while serving as under secretary and USDA's chief scientist. Under her leadership, the Agricultural Research Service (ARS), Economic Research Service, National Agricultural Statistics Service, National Institute of Food and Agriculture and Office of the Chief Scientist continue to advance research, innovation and climate-smart agriculture for the nation.
Jacobs-Young has held several leadership positions within the agricultural industry, such as associate administrator for national programs and administrator for ARS. She also served the Executive Office of the President as a senior policy analyst for agriculture. During her illustrious career, Jacob-Young completed American University's Key Executive Leadership in Public Policy Implementation program. She is a fellow of both the American Association for the Advancement of Science in the area of societal impacts of science and engineering, and of the National Academy of Public Administration.
The commencement ceremony will be livestreamed via go.ncsu.edu/WatchCommencement and the NC State Facebook page. For more information, visit the university's commencement website.