Centennial Campus
Boosting North Carolina's Small Businesses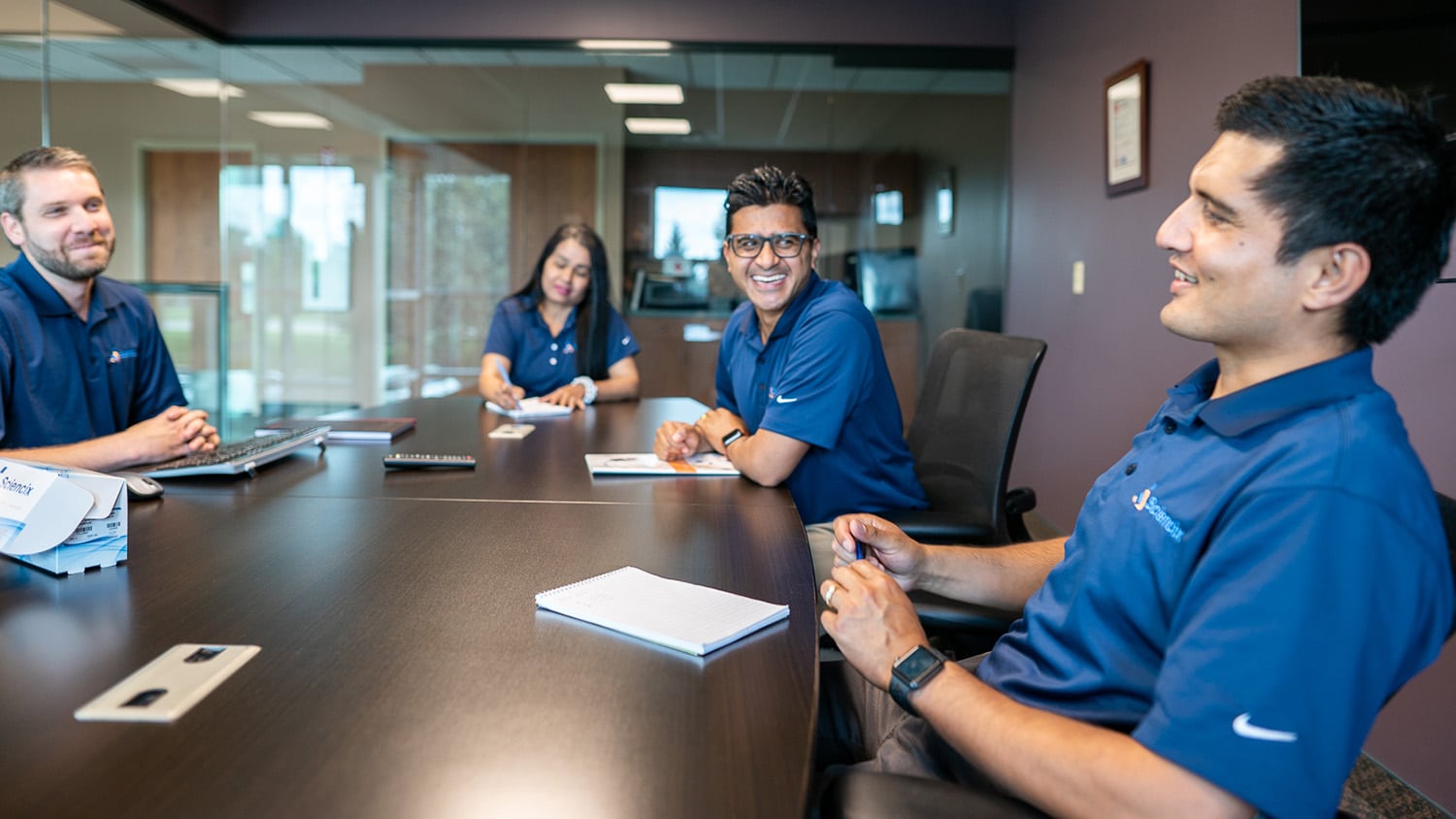 Small businesses are a vital part of American innovation and competitiveness, employing nearly half of the nation's private sector workforce and generating 44% of all economic activity, according to the U.S. Small Business Administration (SBA).
In North Carolina, the Small Business and Technology Development Center (SBTDC) helps the state's businesses grow and create jobs. Established in 1984 and based at NC State's Office of External Affairs, Partnerships and Economic Development, the SBTDC serves as the business and technology extension service of the UNC System — operating 10 regional centers and 16 offices throughout the state hosted by constituent campuses.
"For nearly 40 years, the SBTDC has positively impacted North Carolina's economy," says Byron Hicks, the SBTDC's state executive director and NC State assistant vice chancellor. "Our team provides management counseling and educational services, equipping entrepreneurs with the tools they need to build and grow successful businesses."
Over the last decade, the SBTDC provided service to 39,476 small- and mid-sized businesses, including 525,525 hours of no-cost advisory services — resulting in 27,292 jobs created, $1.12 billion capital formation and 1,393 new businesses started across North Carolina.
Sciencix, a 27-employee company headquartered in the Research Triangle region, manufactures high-performance liquid chromatography and mass spectrometry parts, whose uses include drug testing, contamination analysis and pesticide detection, among other applications. These high-end parts are used in R&D labs, particularly in the pharmaceutical industry — for example, to precisely measure a medication's ingredients.
"When I was deciding on a location to open our headquarters, the Research Triangle was a top choice because of the strong, innovative business community and infrastructure," says Sciencix President Raj Bhandari. "The support we have received from the SBTDC has helped Sciencix grow and really validated our decision to locate here."
The support we have received from the SBTDC has helped Sciencix grow and really validated our decision to locate here.
The company's collaboration with the SBTDC started in 2021 when director of global marketing Lisa Bamford was researching potential business development opportunities. SBTDC has helped Sciencix optimize their strategy for marketing to government agencies and prime contractors as potential customers.
"The team has been invested in growing our business, providing us with valuable resources and consistent guidance," says Bamford. "Our dedicated SBTDC business counselor, Ginny Vaca, has been instrumental in helping us strengthen our international growth strategy."
Vaca introduced Sciencix to SBTDC counseling services in export compliance, market research and development, export training, costing and pricing analysis, and in developing a comprehensive international sales and marketing plan. The SBTDC then identified federal and state resources to support their exporting activities.
"When we first connected with Sciencix, I recognized the opportunity to guide this small, innovative company in developing a targeted international strategy for growth," reflects Vaca.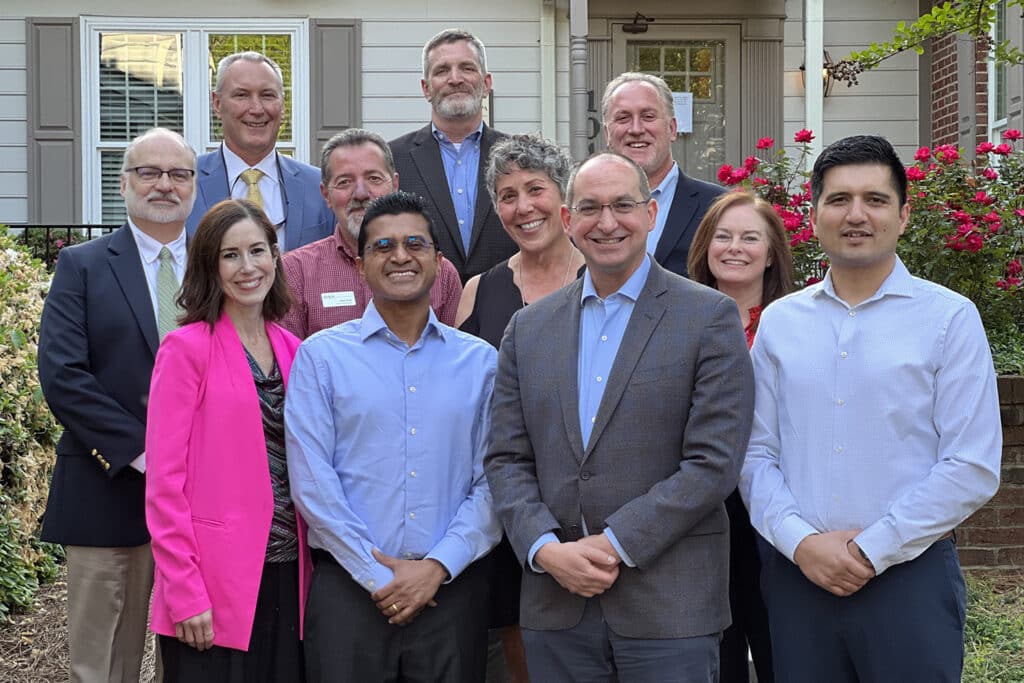 With the support of the SBTDC, Sciencix secured $24,000 in SBA State Trade Expansion Program (STEP) grant funding. These funds offset the costs of attending international trade shows, meeting overseas distributors, as well as website internationalization.
"Sciencix was able to extend their reach to Europe, Southeast Asia and Latin America," adds Vaca.
The expertise of Vaca and the SBTDC boosted Sciencix's export sales from 10% in 2022 to 33% in 2023. Today, the company's products support research laboratories in more than 100 countries, spanning all continents.
In March 2023, Sciencix was named the SBA's Exporter of the Year. The team was recognized during National Small Business Week, including a visit to the White House and N.C. Senator Thom Tillis' office, where they were honored with the award.
"The SBTDC is so proud of Sciencix's success," adds Hicks. "The SBA Exporter of the Year recognition is the culmination of a commitment to grow their business in foreign markets, coupled with the support from our international business development team."
Vaca nominated Sciencix for the award. She recognized the meaningful immigrant story of Bhandari, who arrived in the U.S. from Nepal at the age of 19 with only his backpack. With very few resources, he worked his way to earn a doctorate degree before later becoming president of Sciencix.
"As a small, minority-owned business, we are up against larger competitors who have vast resources behind their operations," says Bhandari. "Yet with the local support of the SBTDC, we not only grew our revenue this past year both domestically and internationally, but we also found ourselves at the White House being recognized by President Biden, Vice President Harris and SBA Administrator Guzman as the National Exporter of the Year."
With the local support of the SBTDC, we not only grew our revenue this past year both domestically and internationally, but we also found ourselves at the White House being recognized … as the National Exporter of the Year.
In addition to the workshops and one-on-one counseling, Vaca connected Sciencix with NC State Jenkins MBA students to collaborate on a semester-long project. Graduate students provided extensive research, including market analysis on exporting opportunities to Eastern Mediterranean regions.
"Consulting with SBTDC clients, such as Sciencix, gives our students the opportunity to apply what they've learned in the classroom to help address real-world business issues," explains Erin Powell, associate professor at NC State's Poole College of Management.
The students gained experience acting as a consultant to industry, while Sciencix benefited from the data-driven market research.
"The students stretch themselves, often into new industries or functional areas," adds Leigh Shamblin, director of leadership, Poole College of Management. "And the company receives high-quality assistance without high costs. It's win-win."
Hicks says the SBTDC will continue to provide impactful services to small businesses across North Carolina. "As we have for nearly four decades, we are proud to help create stronger businesses that contribute to the state's economic growth."
Bhandari emphasizes the impact. "The SBTDC is a prime example of the collaborative spirit in our community that allows small businesses like ours to thrive."
"It has been a wonderful journey, and this is why I love what I do," says Vaca.